Georgia Southern spread knowledge about Georgia's formative years with the arrival of the Georgia Open History Library Travel Exhibit. This exhibit was at the Henderson library on the Georgia Southern Statesboro Campus and was made available to the public from September 12th to September 26th.
The display was a collection of formerly copyrighted books and resources that were acquired thanks to the University of Georgia Press. It consisted of print books that have been digitized and are all freely available to not just Georgia Southern students but the public at large.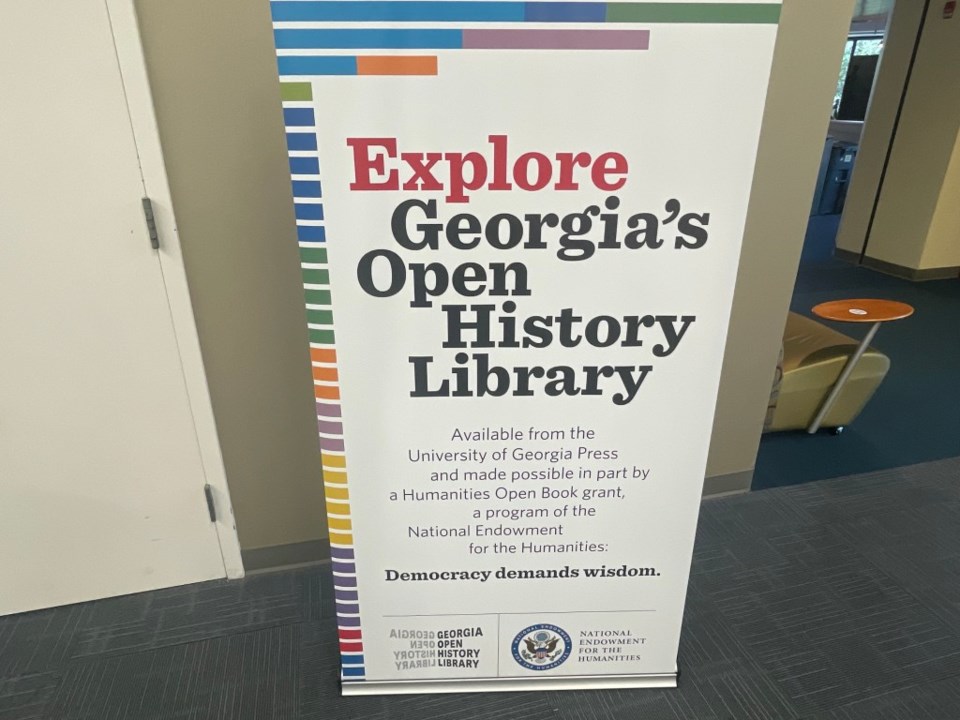 Inside this collection, viewers were able to read the digital collections of primary sources, documents, and records detailing some of the most iconic moments in Georgian history, like the Colonial Records of the State of Georgia, or The American Revolution In Georgia, 1763-1789, among other works.
Of course, the actual collection available to the public is digitally accessible via computer or tablet. Still, observers could see the library's physical display for just a taste of what they could read.
While the actual collection is much more extensive than what was displayed in the exhibit, it served as an excellent visual demo of what readers could expect when they visited the Georgia Open History website.
The University of Georgia Press is responsible for bringing this collection together. The UGA Press has been around since 1938 and serves as a book publishing company. They publish roughly 60-70 books annually, and the Georgia Open History Library is their latest collection of publishing successes.
Only after 3 years of work did the team at UGA finally put this collection of pieces together for the public. Each work was chosen by highly regarded Georgia historians based on its importance to the colonial era of Georgia History.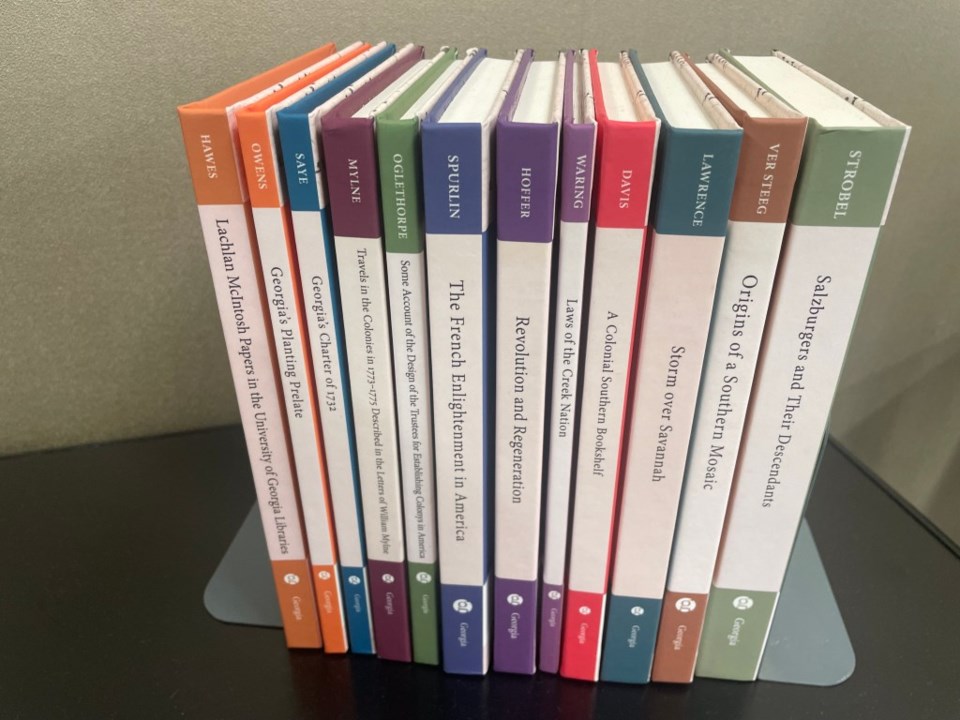 For those who missed the exhibit but are still interested, this collection of books can be read online for free on the UGA Press website.
There are other open edition titles available via a list of other sites here.
The Georgia Open History Library has been made possible in part by a major grant from the National Endowment for the Humanities: Democracy demands wisdom.