Bulloch County Schools' Career Technical and Agricultural Education program provides middle and high school students seven national student technical organizations in which they can be members to develop and apply their leadership and career skills. Students in their school-level chapters can compete in region, state and national conferences and competitions, seek election as officers, and network with like-minded peers and industry professionals.
Our schools have these chapters: National FFA Organization, Future Business Leaders of America (FBLA), SkillsUSA, Health Occupations Student Association (HOSA), the Technology Student Association (TSA), Junior Reserve Officers Training Corp (JROTC) Raider events, and Family, Career and Community Leaders of America (FCCLA). These are recent student successes in student technical organization competitions.
Statesboro High School Future Business Leaders of America
Statesboro High School's Future Business Leaders of America (FBLA) chapter members attended the annual FBLA State Leadership Conference in Atlanta, this month. Chloe Jones placed 10th in the Human Resources Management competition and Carson Smith placed fourth in Political Science, which qualified him to compete in the FBLA National Leadership Conference in Atlanta this summer. FBLA is the largest business Career and Technical Student Organization in the world. Each year, it helps over 230,000 student members prepare for careers in business. The Statesboro High School chapter is advised by Melissa Anderson, the school's business career pathway teacher.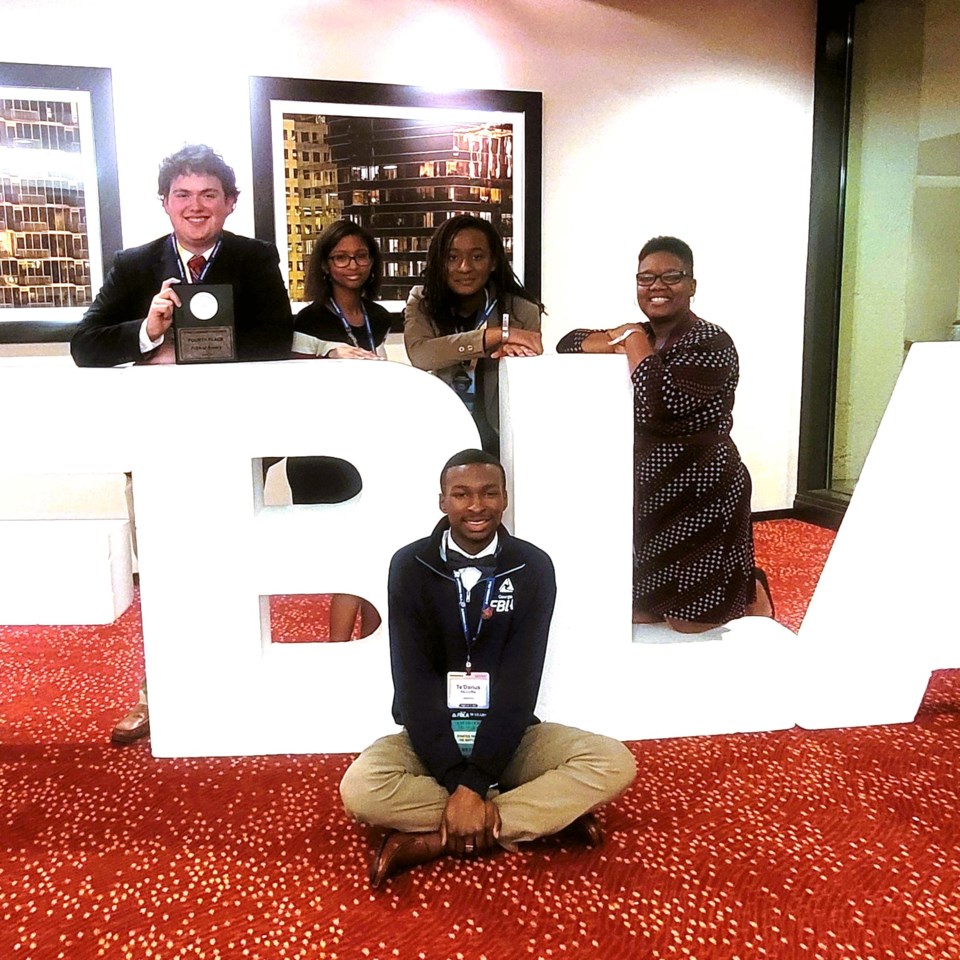 Statesboro High Construction – Skills USA
2023 SkillsUSA Teamworks State Champions
Perry Hattaway, Patrick Mock, Evan Smith, and Nathan Wallace of Statesboro High School are the 2023 SkillsUSA Teamworks state champions. The team of four will advance to the National Leadership & Skills Conference on June 19-23, in Atlanta.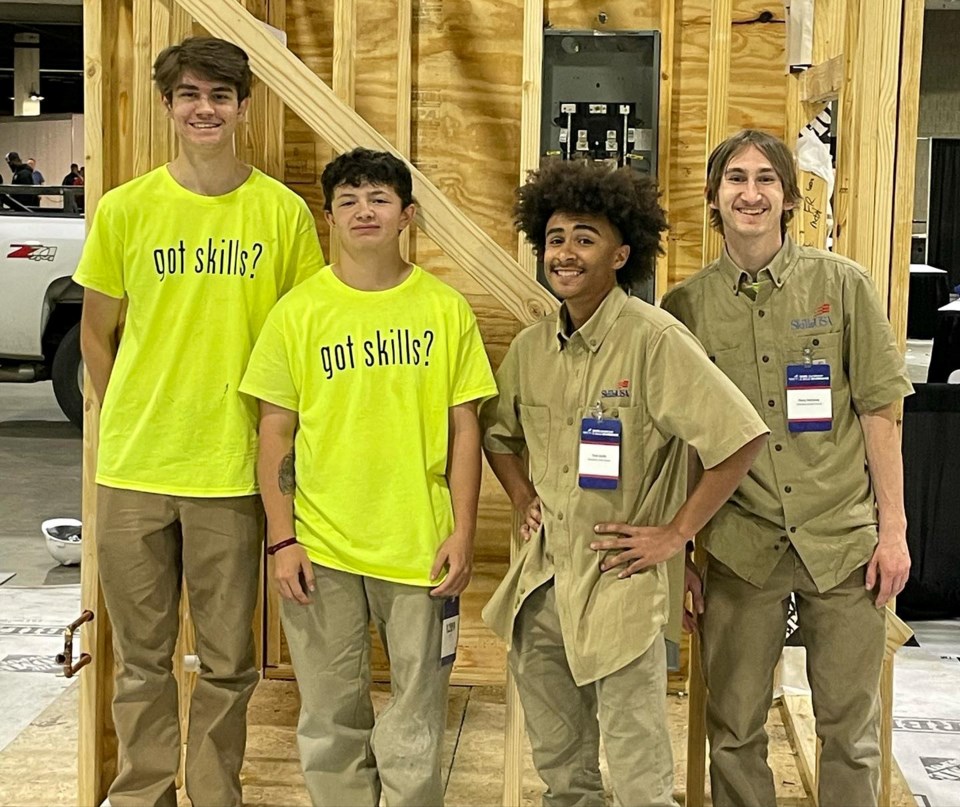 The Teamworks competitions requires a team of four construction students to work together to build a project over two days that demonstrates their ability to work as a team. They are required to understand the project elements based on a detailed blueprint and special instructions presented at the pre-competition orientation. The team had to write a project completion action plan and present their plan as one of the key elements of the competition.
During the construction project, the team had to demonstrate their ability to work together by using their carpentry, roofing, electrical, plumbing and masonry skills. During the judging, the team had to showcase their presentation skills, ability to construct the project per competition specified building codes, jobsite safety and cleanliness, organized and correct ordering of materials from the competition material depot, proper use and accountability of tools and equipment and the rate of completion of the project.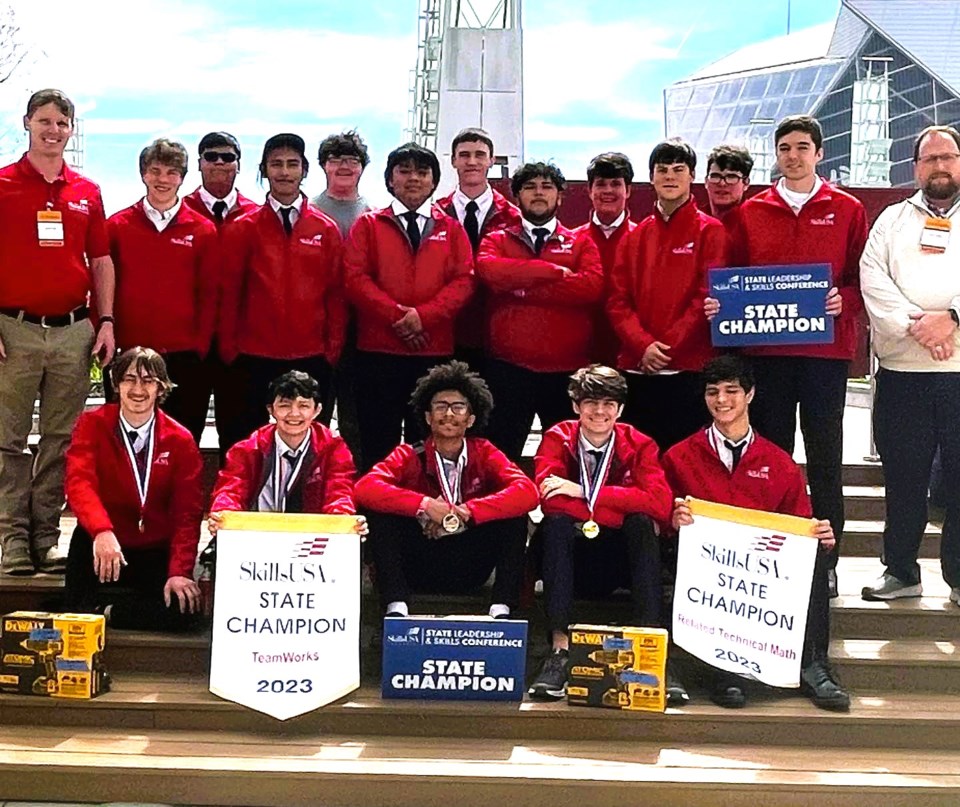 Statesboro High School's Construction career pathway sent 14 students to the SkillsUSA State Leadership & Skills Conference on March 9-11, in Atlanta, at the Georgia World Congress Center to compete in a variety of construction contests. SkillsUSA is a partnership of students, teachers and industry working together to ensure America has a skilled workforce.
The Statesboro High chapter is advised by Josh Hall, the school's Construction teacher, and Glenn Bailey, its Logistics pathway teacher. Thank you to Reeves, Ace Electric, Billy Phillips Farms, the Sack Company, Cartee Construction & Utilities, and JL Deal Farms for helping sponsor the students' trip to Georgia's largest construction competition.
Junior Reserve Officers Training Corp (JROTC) Raider Competitions
Statesboro High School's JROTC Raider Team is the 2023 Area 9 Region Champions. The team won 10 out of 11 events at the Region Drill Meet this month in Metter. The team will now advance to state competition. They are advised by the school's JROTC instructors Sgt David Redwine (ret.)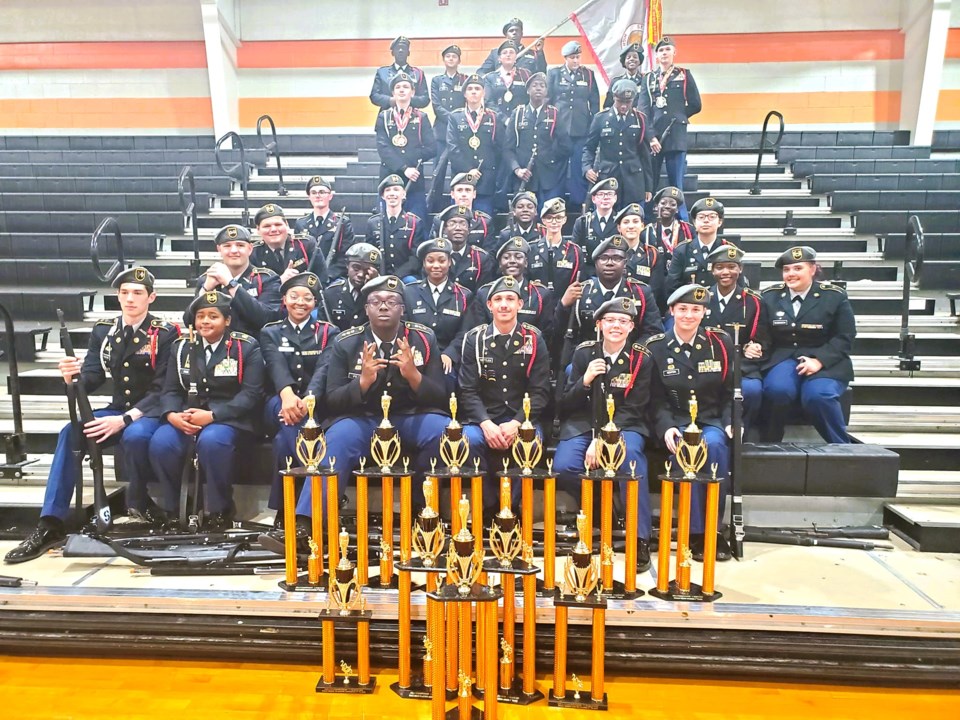 Southeast Bulloch High's JROTC Yellow Jacket Drill Team Advances to State
The Southeast Bulloch High School Yellow Jacket Drill Team qualified for state in Dual Exhibition and Male Color Guard.
They placed in the following areas at the Area 9 Region competition, held at Metter High School: Unarmed knockout first place SGT Gibbs, second place MSG Hawthorne; Armed knockout first place MSG Hawthorne, second place SGT Gibbs; Dual exhibition Male second place MSG Gibbs/ SGT Gibbs; Male Color Guard third place MSG Hawthorne, MSG Lee, SGT Gibbs, and CPL Bouknight. The team is advised by the school's JROTC instructors CPT. Dan Campbell and MSG Gwen Ford.