On Monday, November 21, the Little Lotts Creek Cleanup crew continued its mission to help keep Statesboro and its waterways beautiful. Little Lotts Creek Cleanup is a monthly clean-up crew made of volunteers who clean up the trash in Little Lotts Creek. This ongoing volunteer mission is possible thanks to a partnership between Ogeechee Riverkeeper, The City of Statesboro, and the Keep Statesboro Bulloch Beautiful initiative.

The creek itself is a stormwater-maintained creek that runs through Statesboro. It serves as a tributary of the Ogeechee River and feeds into the Canoochee River. Stretching out as far as it does means it's bound to pick up some trash, not just from people who litter, but stray garbage from trash cans or even garbage trucks blown in by the wind.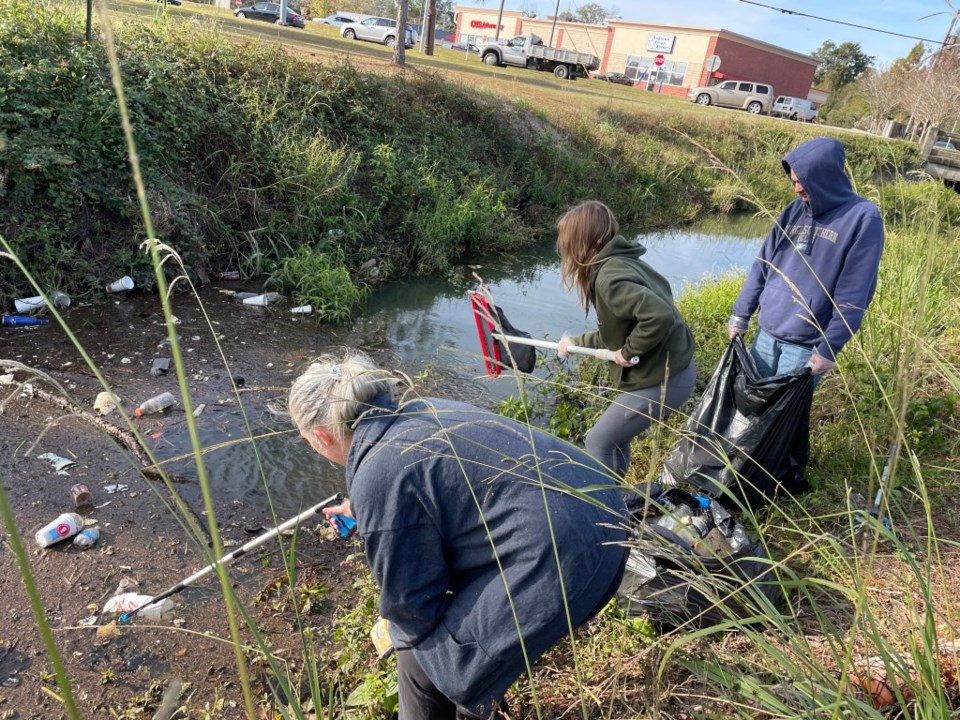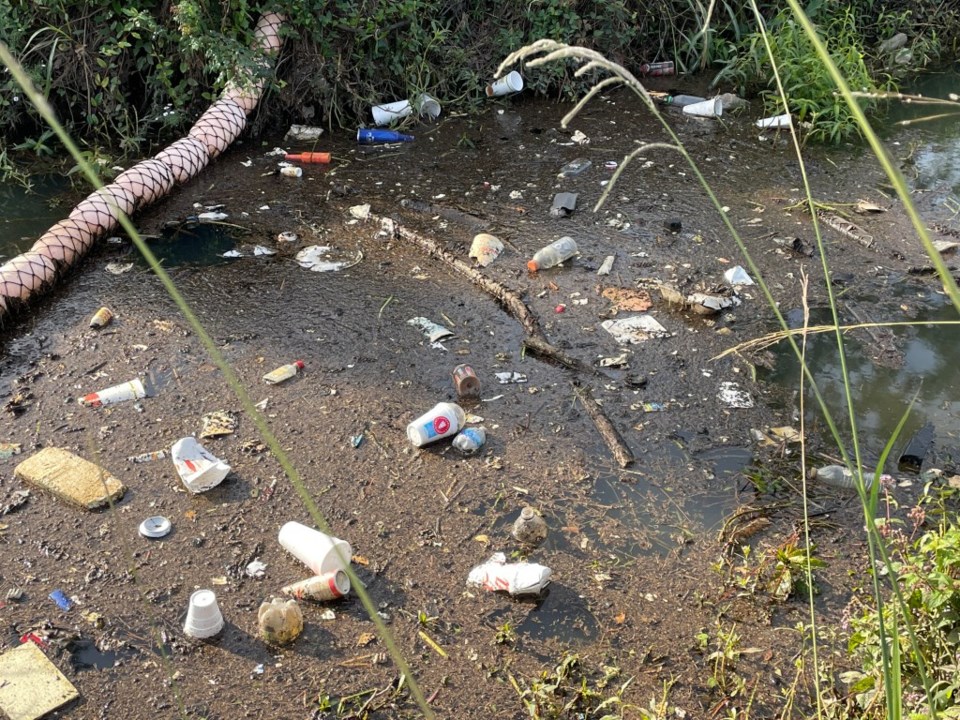 The clean-up crew usually works early in the morning, picking up a large amount of trash from the area. The atmosphere was very calm and friendly. The volunteers even talked about video games they enjoyed, their pets, and whatever else was on their minds while they worked.

The types of volunteers that attend these events vary. Some are just individuals who want to be a part of the community; others are volunteers affiliated with the Ogeechee River Keepers or the KSBB. Other volunteers range from students of Georgia Southern, Ogeechee Tech, East Georgia College, or even some high school students.
"It's a lot of fun to work with other people," said Ogeechee Riverkeeper Education and Outreach Coordinator Melanie Sparrow. "People will come out here with a group of friends; we're always having a good time whether the weather is cold or hot. We find really interesting things, so it's just a real pleasure to get in the water and sometimes see wildlife."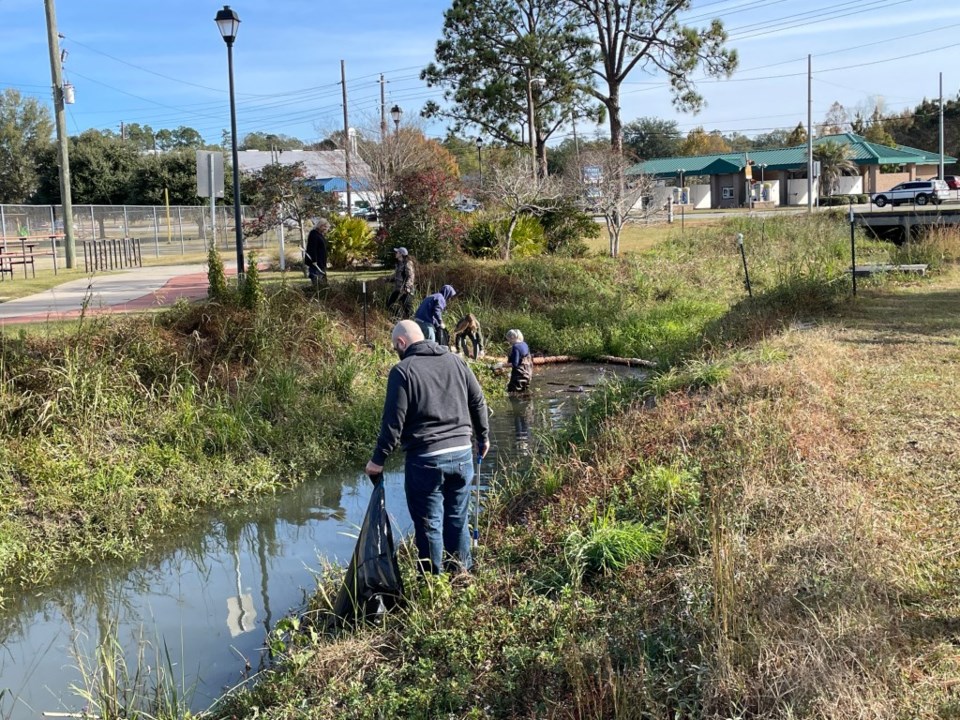 The types of trash these volunteers pick up can range from the typical to the strange. Some everyday items found in the creek are plastic and styrofoam. Still, occasionally you get weird ones like spray paint cans, a toy boat, and even a toy baby doll.

At the end of the clean-up, the crew will do a "head count" of the types of trash they collected and then sort the trash out between what can be recycled and what can be thrown away.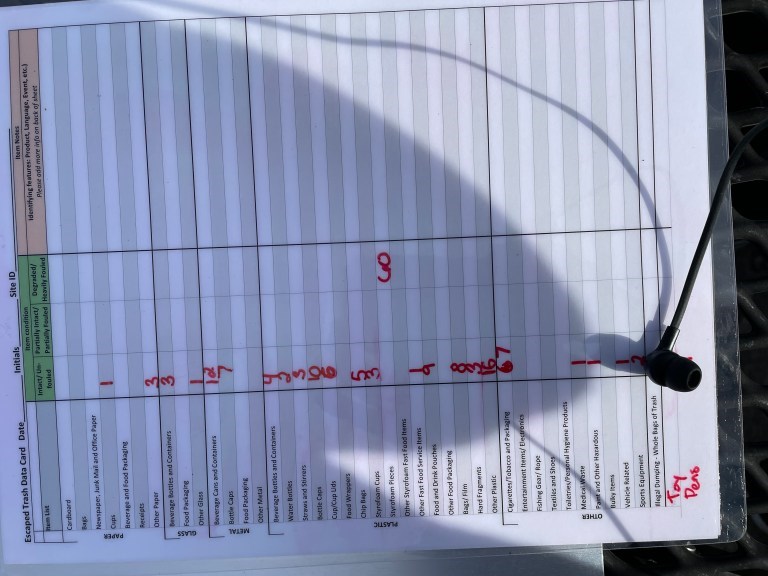 In the near future, the Little Lotts Creek Cleanup group is planning to upgrade their litter trappers, called a boom, which helps trap litter in sections of the creek so it can be collected easier.
"It's going to be a slightly different version of the same style," said Sparrow. "And it'll be that one that's covered in the thicker plastic so the individual floats won't be visible. And it's designed that way to catch more floating trash so we can limit what gets past the boom."

These clean-up efforts go a long way in helping Statesboro. If you want to sign up for volunteering, you can sign up for future opportunities at Keep Statesboro Bulloch Beautiful

The next pick-up date will be December 19th, 2022.