Thousands were in downtown Brooklet on Saturday, September 17, for the 33rd annual Brooklet Peanut Festival. This was a much anticipated return of the event after a two-year hiatus.
The parade kicked off the festival along Parker Avenue, winding from Ken's IGA to Denmark's Furniture, both Brooklet landmarks. Citizens lined the street on both sides for the parade, which was hosted by Dal Cannady and Brooklet's Ellen Perkins and livestreamed on WTOC.
Under the direction of Mr. Brent Whitaker, the award-winning Southeast Bulloch High School Chorus opened the day with a beautiful rendition of the National Anthem.
The 3rd Infantry Division Dogface Brass Band kicked off the parade and later entertained at the festival site. Grand Marshal of the parade was Lloyd Strickland, dedicated committee member, SEB graduate, and retired local farmer. This was his third year as Grand Marshal.
A replay of the parade is available here.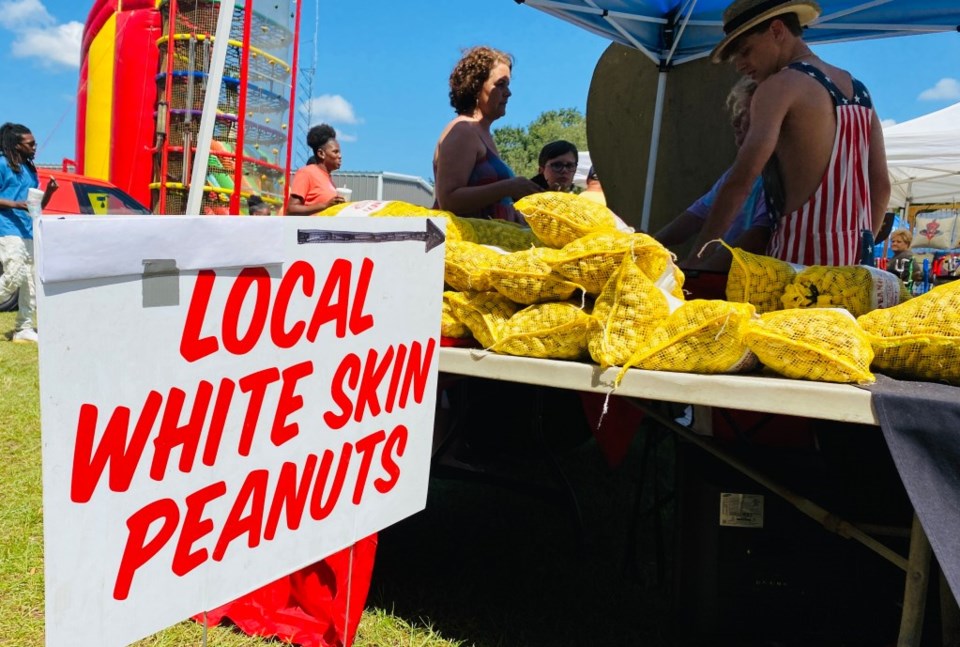 "We are so proud," Perkins said of the return of the festival. "The total shutdown was really hard, and when [this] year started, it was like, 'Can we do this?' Because when you stop something, it's hard to get it back going. We decided we could, and we have."
The festival site featured almost too many vendors to count, offering handmade clothing, crafts, jewelry, candles, woodwork, and more, and a variety of delicious foods including funnel cakes, snowcones, fish and chips, fresh lemonade, and of course, boiled peanuts. Festival-goers could be seen carrying bushels of fresh local peanuts home, too.
Carnival-style rides and inflatables were available for the kids to enjoy.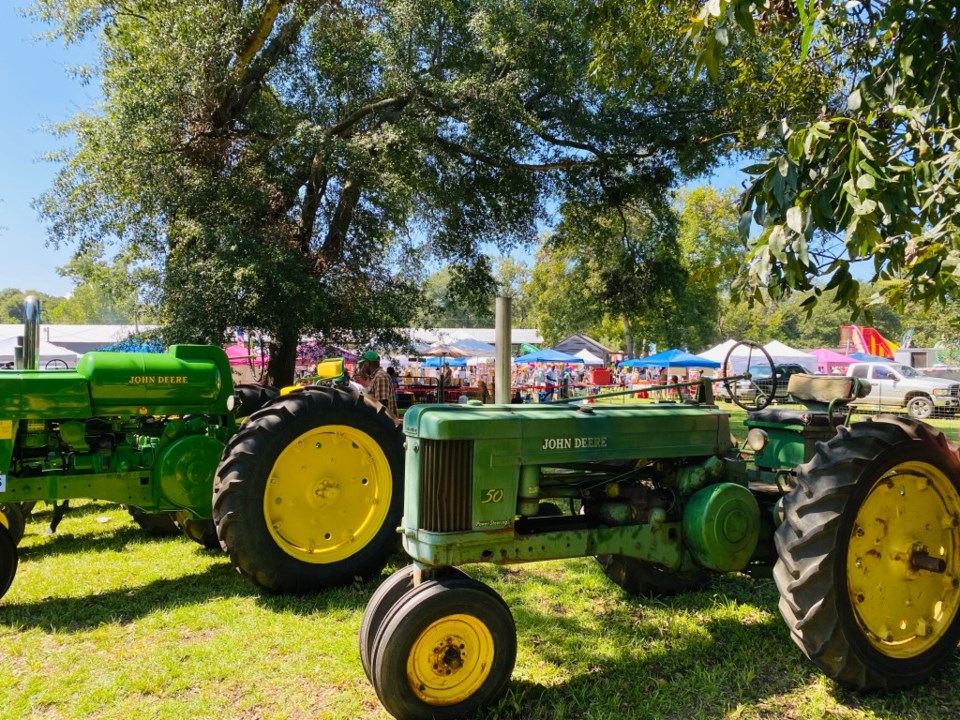 Live music and performers kept the crowds entertained throughout the day under the shade of the Randy Newman Center covered pavilion, and for those preferring a slower pace, a kids' pedal tractor race and slow tractor "race" were held along Warnock Street. The goal of the tractor race was to finish last.
The Main Street dance band led a street dance to round the day out at 6pm.
The 2022 Brooklet Peanut Festival was organized by Belle Events Co. and, as always, by the Brooklet Community Development Association. Enjoy sights and scenes from the festival below.
Photos by Whitney Lavoie for Grice Connect.