Bulloch Solutions is hosting their annual meeting on Friday, May 28th at Connection Church. Registration will begin at 12 noon and end at 1 PM. The annul meeting will begin promptly at 1 PM.
All Bulloch Solutions customers are invited to attend the annual meeting. This will give customers an opportunity to learn more about the past year of operations for Bulloch Solutions and their plans for the futures.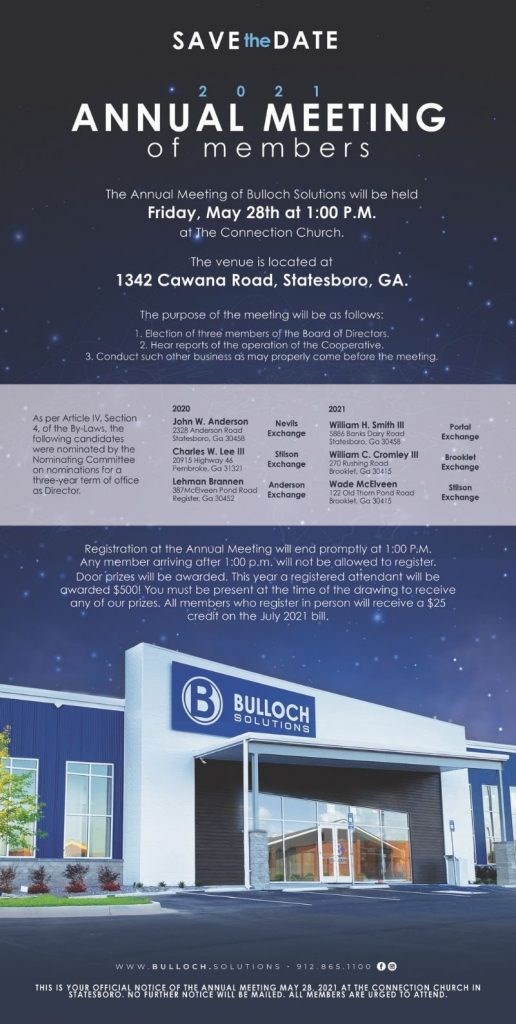 "What a year it has been! The pandemic has proven the need for quality broadband is a must. With the majority of people working and schooling from home, our all-fiber network worked exactly as we had hoped. We handled the increased demand with no issues," said John Scott, GM/CEO Bulloch Solutions.
"While other providers scrambled to add bandwidth, improve network elements, and deploy more fiber optic facilities, we were able to concentrate on filling orders for broadband upgrades, assisting customers with Wi-Fi solutions, and converting many traditional telephone systems to voice over IP systems (VOIP) to allow portability of service to anywhere with an internet connection.
Bulloch Solutions Banner Year
Bulloch Solutions officially opened their new 18,000 square feet Technology and Customer Experience Center located at 841 Buckhead Drive on Thursday, May 6. The new Bulloch Solutions is located beside "The Palace" location of El Sombrero and directly across from Auto Shine Car Wash.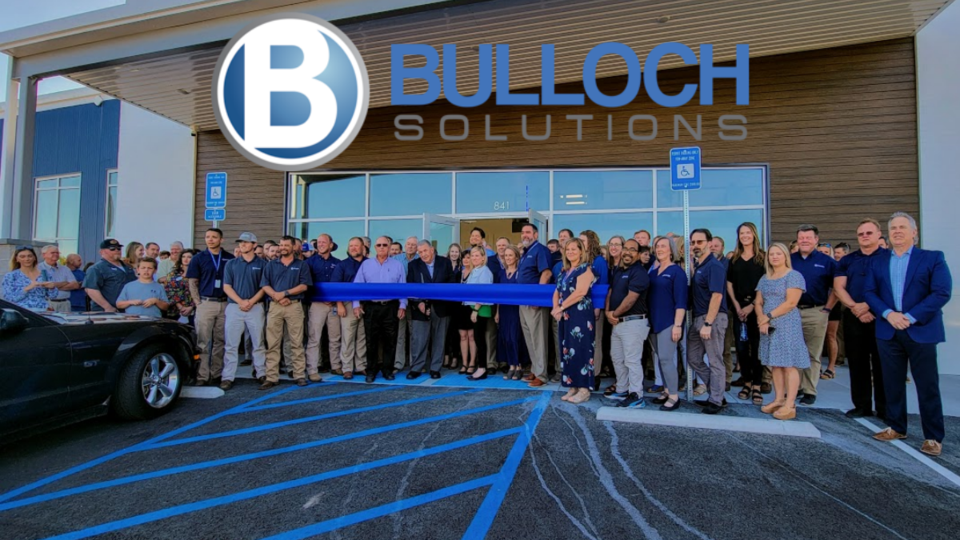 The former Bulloch Solutions office on Northside Drive West will now house operations only with the exception of the drive through. For now, Bulloch Solutions will continue operating the drive through at that location, since the new location does not have one. All other customer activities will now take place at the new office on Buckhead.
Door Prizes, $500 Grand Prize and $25 Bill Credit
Every attendee will be automatically registered for some pretty cool door prizes and a $500 cash prize drawing. However you must be present at the time of the drawing to receive prizes.
All Bulloch Solutions members who register in person will also receive a $25 credit on their July 2021 bill.
Plan now to take a late lunch break and come join Bulloch Solutions on Friday, May 28 at Connection Church, 1342 Cawana Road, Statesboro.