Joe McGlamery, President of the Bulloch County Historical Society (BCHS) welcomed over 100 members of the society to the first meeting of the year on Monday, January 23, 2023. The monthly lunch meetings are held at Pittman Park Church and includes a delicious home cooked meal by  Annette McCray with A Touch of Class Catering.
McGlamery recognized new and renewing corporate member of the Historical Society who were in attendee by presenting their 2023 membership certificate.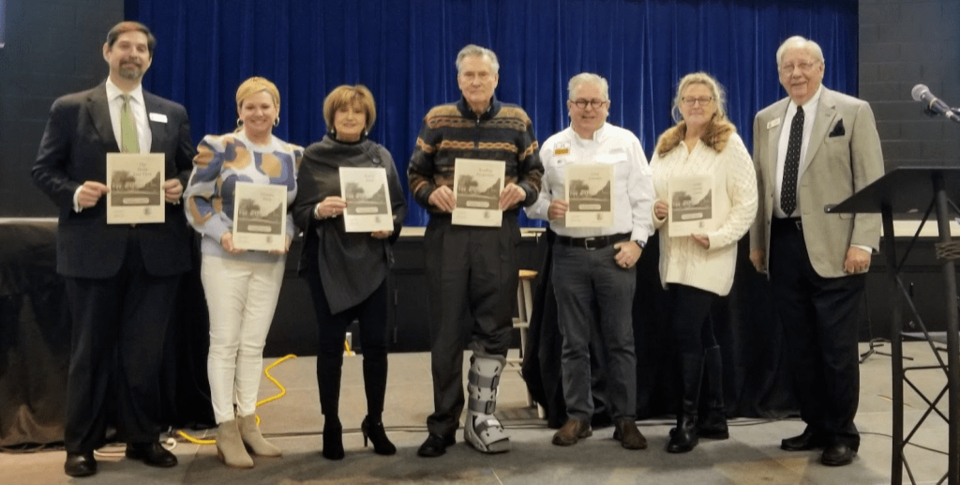 Sadie Ingram, an GS MA student in History with a concentration in Public History presented the program entitled "The Experience of African Americans within the Georgia Oyster Industry."
The program included Ingrams research on the Georgia Oyster Industry in which she is exploring the effects of government regulation on the industry. She also explored what the overall experience was like for African American men and women who harvested, shucked and canned the oysters that turned our coast in to a thriving seafood industry at the turn of the century.
A visit to the Pin Point Heritage Museum, located in the old A.S. Varn & Son Oyster and Crab Factory, inspired this research. The Pin Point museum is located on the banks of Moon River south of Savannah. The Pin Point community is home to U.S. Supreme Court Justice, Clarence Thomas.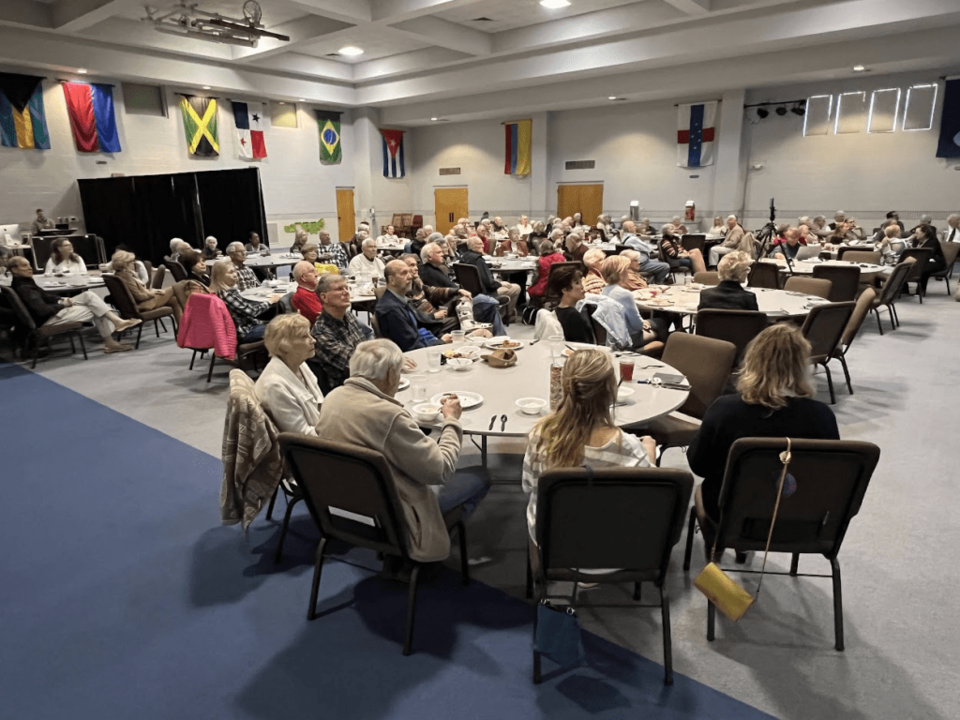 Although it is not well known, Georgia was once the country's largest producer of oysters with more than eight million pounds being exported in the early 20th century.  A large percentage of the oyster cannery workforce in the state were from Gullah Geechee communities along the coast, like Pin Point and Harris Neck.  
As the national industry grew, states began to implement regulations on oystering.  Although the violent Oyster Wars stemming from stricter harvesting regulations are notorious in the Chesapeake Bay, Georgia had its own Oyster Wars.
Ingram explained how the Gulla Geechee helped start the Georgia Seafood industry in the 1900's and were pushed out when large companies moved in and corporatized the Oyster Industry. She described legal fights over who had the rights to the oyster beds and the challenging work conditions that eventually killed the oyster industry in Georgia.
As part of her MA project she will be creating an exhibit which will be on display at the GS Museum later this semester. You an watch the full program below.
Video of the program
Keep Bulloch History Alive |Become a member of the Bulloch County Historical Society today
Click here to learn more about membership opportunities.
3 WAYS TO JOIN
1. Download and Mail
Join the "historic way" click here to download, print, and mail a form.
​2. Attend a meeting!
A membership table is always available for those who wish to join!
Our meetings are open to the public. They are held on the 4th Monday of the month, January through November. Please check our calendar for details.
​3. Email our membership chairperson
Click here to send an email!