Saturday, November 12th, 2022, marked the annual Bulloch County Annual Night Out Against Crime. The festival held at Fair Road Park was filled with free food, games, and more. Many organizations and small businesses participated in the event, including Safe Haven, Wavee Shavee, GBI, the Statesboro Police, Offtrack EnterTRAINment, and The Defending Force.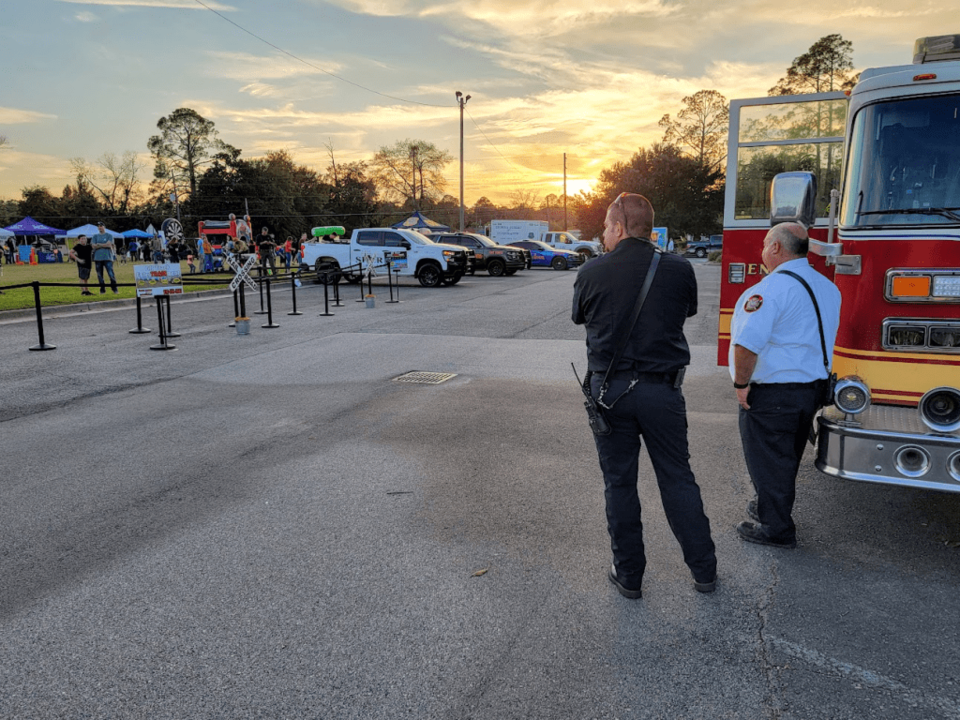 Despite being all fun and games, this event holds an even bigger purpose, to help bridge the gap between the community and its protectors. "They get to see us in a good light," one of the coordinators, Bulloch Deputy James "Bubba" Revell, said. "Sometimes when the community sees us, we're making arrests, doing our job; this is part of our job too. It lets people see us in everyday fun times, and they can come up and ask questions, meet officers that they may have to deal with one day, and if and when that happens, they'll already be comfortable."
National Movement Adopted Locally
The origins of the Annual Night Out event started around 2016 when the political discourse around police was becoming more hostile. "There was a lot of turmoil in other areas of the country with riots and things going on that made law enforcement really looked at themselves and say, 'hey, we need to really reach out into the community and interact with the community more to make sure they're befriended and feel like family," Revell said. "It puts us in a more friendly environment with the citizens we serve."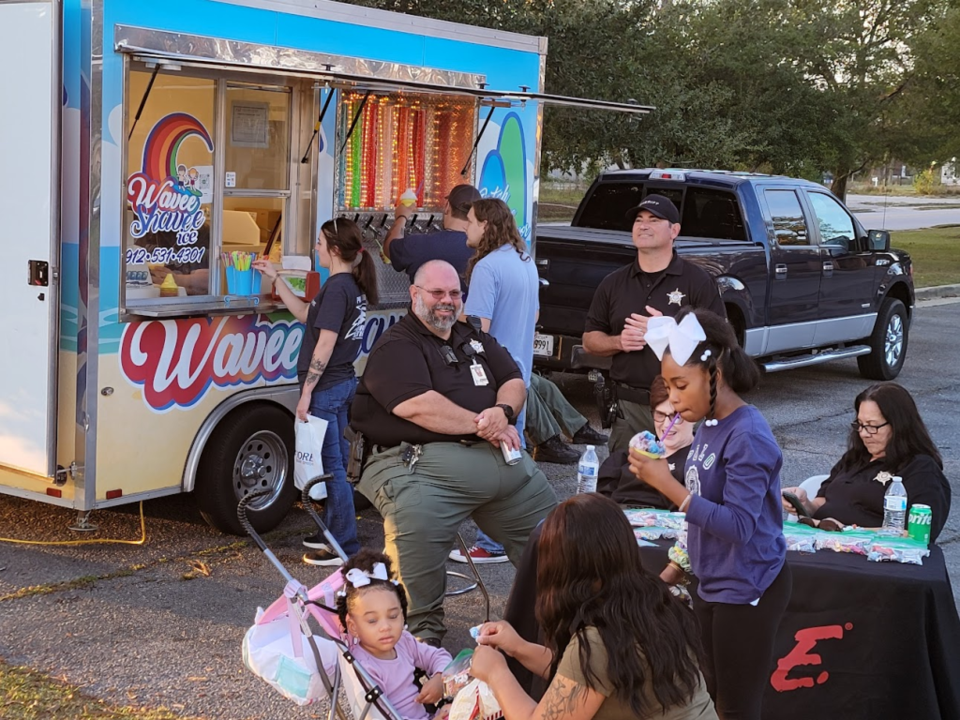 Free, Fun Event
Everything at the event was free for the participants, from attendance even down to the photo booth. All to give the community something fun and free to do with their friends and family. Kids could jump in the bouncy castle, play with soccer balls, win prizes in the money pit, hang out in a firetruck, and even get train rides.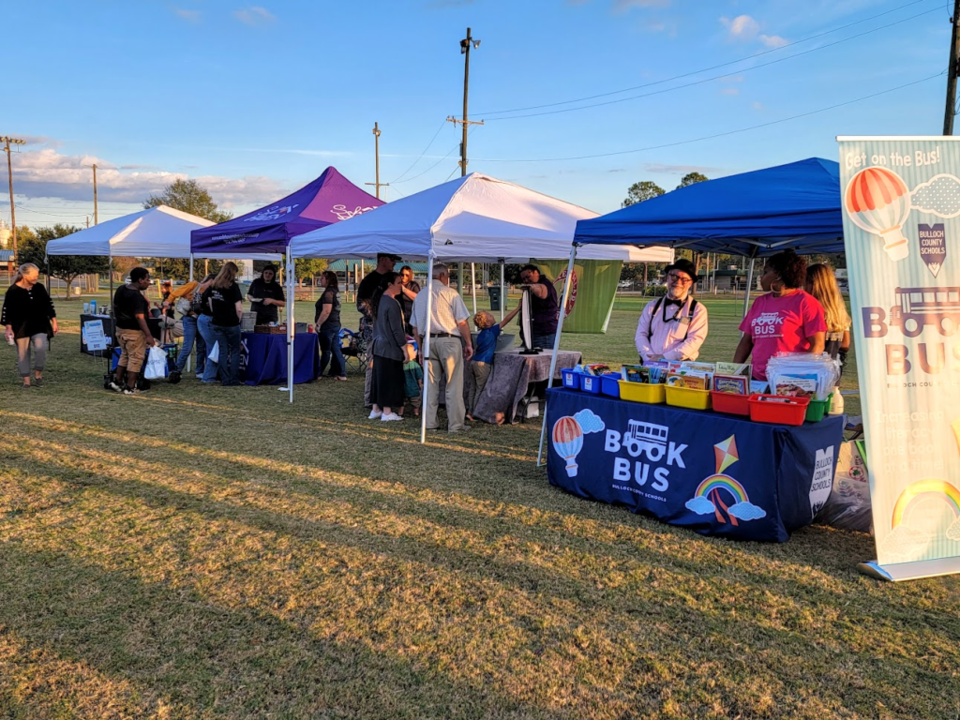 "We love having the citizens join us and for a Bulloch's Night Out Against Crime and we could not do this without the support of our community partners. I want to personally thank each of them for stepping up again to make this an event to remember," said Julie Morrison, Community Initiatives and Event Manager for CORE Credit Union and event coordinator.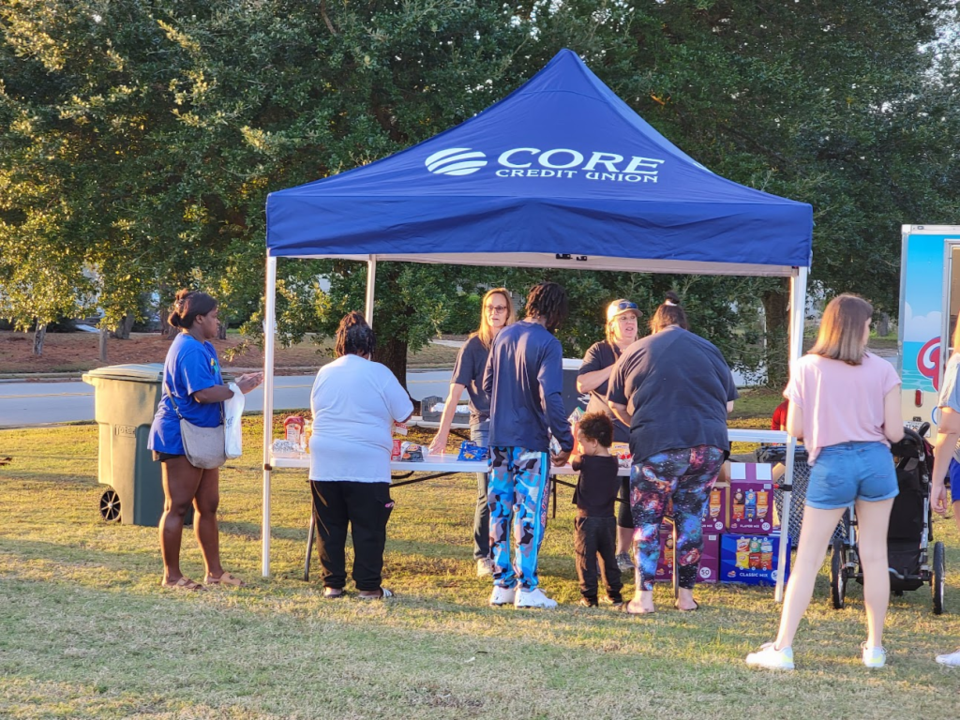 Morrison offered special thanks to all the participants, community partners and volunteers who included:
Participants:
Bulloch County Parks and Recreation
Safe Haven
Bulloch Literacy Council "The Book Bus"
Offtrack EnterTRAINment
Chicken Salad Chick
Bulloch Drug and Alcohol Council
Georgia Bureau of Investigation
Georgia State Patrol
Bulloch County Sheriff's K-9 Unit
Bulloch County Sheriff's Department
Portal Police Department
Brooklet Police Department
Statesboro Fire Department
CORE Credit Union
Lolly the Balloon Artist
Synovus Bank
Wavee Shavee
The Defending Force
Community Partners
Kids World Learning Center
Renasant Bank
Morris Bank
Citizens Bank
Queensborough Bank
Briggs and Stratton
Ken's IGA
Georgia Power
Leapfrog Inflatables
Party Harbor Inflatable
Bulloch Port a Potty
Volunteers:
FCCLA - SEBHS
National Honors Society - SEBHS
Bulloch County Explorers