When I was first introduced to Don Young, President and CEO of Aspen Aerogels, Mr. Young made a point to explain how in Aspen's culture they had an expectation that their leadership and team members were involved in the community. He went on discuss how their community first model was important in creating a corporate culture that hopefully creates generations of careers for their employees and their families.
Aspen announced in February of 2022 their intentions to invest a minimum of $325 million and to create more than 250 advanced manufacturing jobs at their new site in the now Bruce Yawn Commerce Park, where production is expected to begin in late 2023.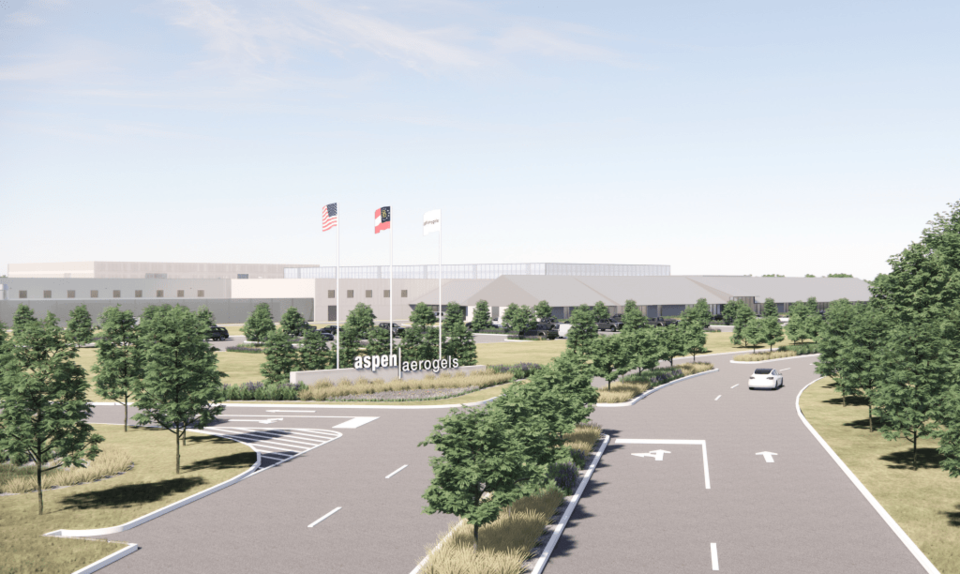 In my initial meeting with the companies first two hires in Statesboro, Brian McCarter, Sr. Director, Operations and Heather Merritt, Manager, Human Resources, they wanted to learn more about how they could partner with Grice Connect to become more engaged in the community.
One of the first things they did as a company was open an office on South Main street in downtown Statesboro to provide visibility and accessibility to the community.
Fostering Bulloch 7th Mile Farm
Last week Mr. McCarter and Mrs. Merritt invited me out to their leadership planning session which was held at Fostering Bulloch's 7th Mile Farm. In addition to mapping out the next steps for Aspen Aerogels the team spent time helping Chris Yaughn with construction needs on the farm.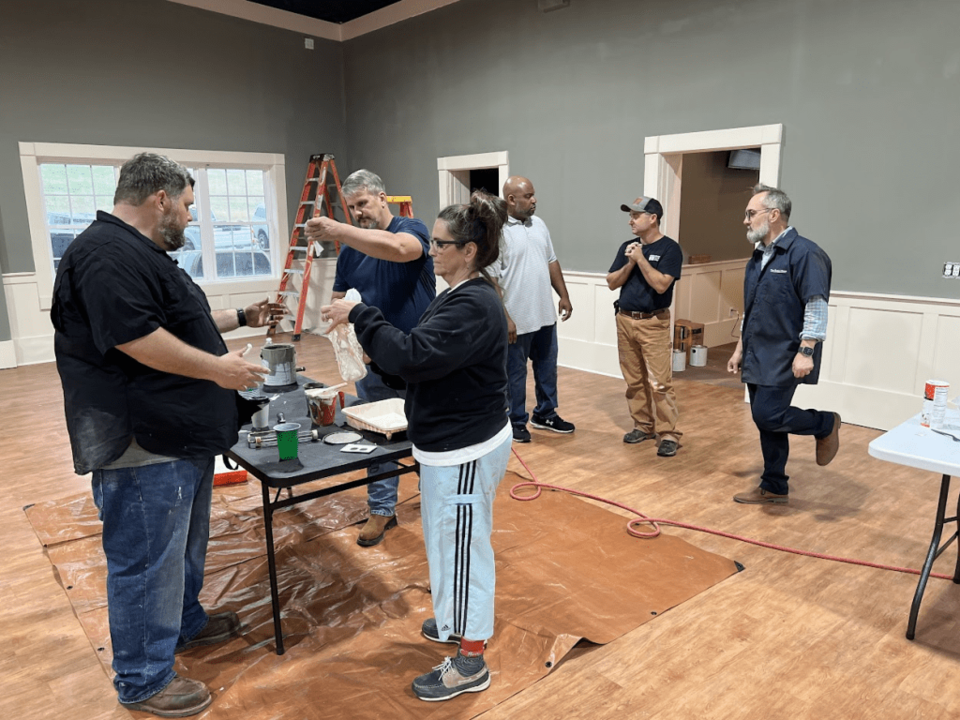 "Writing checks to support wonderful local agencies like Fostering Bulloch is important, but we want our team members to have the opportunity to help them hands on so they can better understand the impact and important work so many agencies do for our community," said Brain McCarter. "Bulloch County is not only where we work, it is our home and we have a responsibility as a good corporate citizen to step up and step in where we can to make our community even better."
Both McCarter and Merritt both were residents of Statesboro when hired by Aspen as are most of the team members that have joined them.
In addition to painting and carpentry work they also provided the financial resources to have concrete poured and finished for a needed warehouse expansion at the farm.
Not only are they providing resources and labor but they also gave their contractors and venders opportunities to step in with them.
"Turner construction, who is the general contractor for the new plant, have been a tremendous help in supporting our community initiatives," said McCarter. "I also want to thank Sean Strickland with Even Flow concrete for working with us to help provide the concrete for the warehouse expansion."
Fostering Bulloch's Chris Yaughn expressed his gratitude and excitement about having a new community partner. "I was pleased with their financial support, but surprised by their willingness to engage in little things and big things. We are hopeful for a long term partnership with Aspen," said Chris Yaughn. "They seem to be serious about leaning into the community and supporting us. They are not a one trick pony. For that I am excited and grateful."
Community engagement
It is hard to go anywhere in the community and not see an Aspen Aerogels logo or employee lending a helping hand. From Tormenta soccer, the cities Village Builders project, public safety, Downtown Development Authority, Toys for Tots, United Way, athletic boosters for all Bulloch County Schools and for so many more they have made a tremendous difference. Mr. McCarter promises this is the beginning.
"Our goal is to be an employer that our employees are proud to work with. We want them to be excited about working with us," said Mr. McCarter. "If we do this right, then we will be the employer of choice for our region."