Franklin Toyota owners have completed a $900,000 renovation of the dealership located at 500 Commerce Drive in Statesboro. They are hosting an open house celebration on Friday, January 6, 2023 from 5 PM to 7 PM for customers and the public to come see all the great updates to the dealership.
In addition to getting a sneak preview of all the dealership improvements you are invited to enjoy appetizers from Blue Mile Catering and special appearances by GS Football coaches and GUS. A photobooth will be available for photos with GUS and other local celebrities making appearances.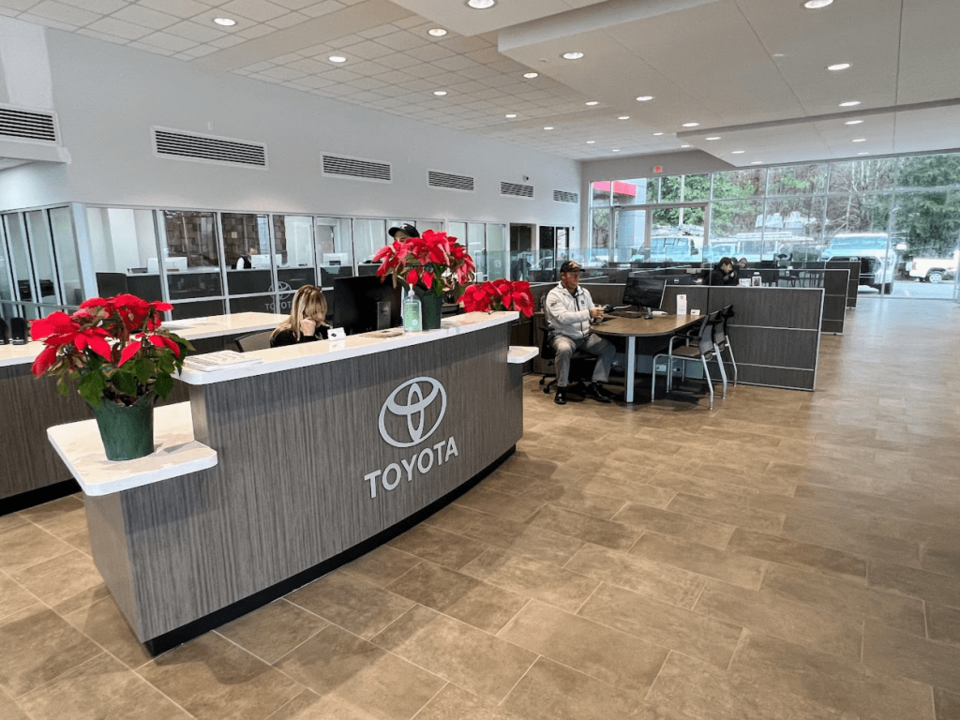 Enhanced car buying experience
A lot has changed in the automotive business since the Franklin Toyota dealership was built on Commerce drive 16 years ago.
Thanks to technology advances, COVID and supply chain issues the car buying experience is much different today.
Toyota corporately used these challenges as an opportunity to incentivise dealers to renovate their dealerships by increasing their car allotments. Based on the extensiveness of the dealership renovation, Toyota allocated additional cars to the dealership.
Now customers have a state of the art facility that will enhance their car buying experience with more inventory options than is available at other Toyota dealers in the area.
Toyota SmartPath integration
The renovation allows the local dealership to integrate fully with Toyota's SmartPath online car buying experience. SmartPath lets you do as much online (or as little) as you like. The SmarthPath integration with the dealership allows buyers to view actual inventory on the dealer's lot, with current pricing, so you'll never miss out on a great deal.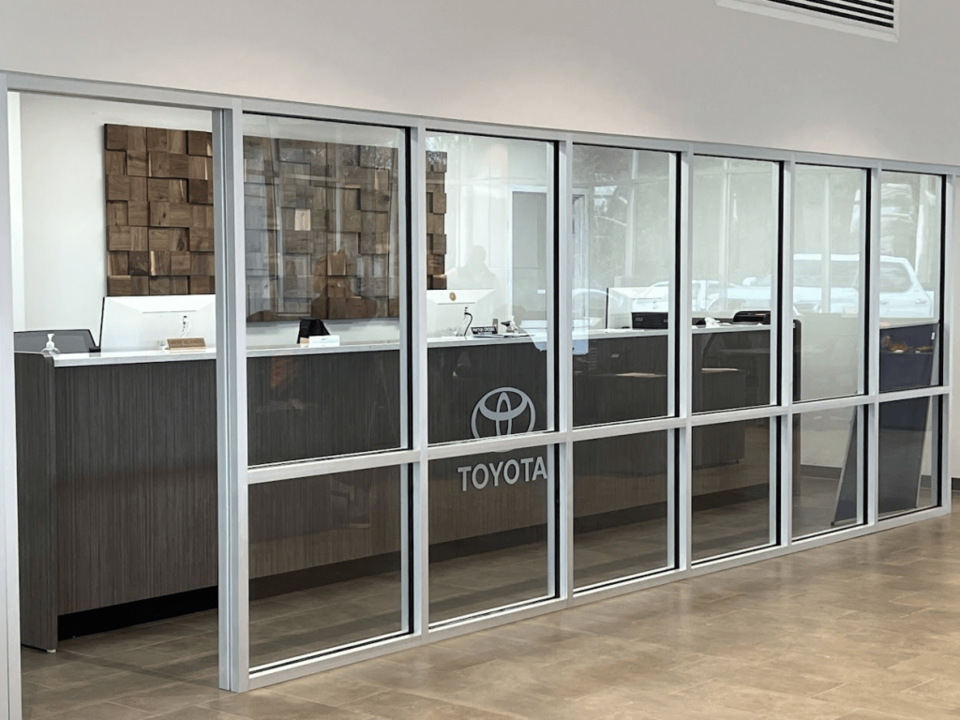 Building improvements
The renovations include an all new design of the lobby, sales and service areas. You will see new flooring, furnishings and redesigned customer waiting areas for car buying or servcie.
They have also added a cafe that they hope to find a local vendor to manage for them. This will include coffee and snacks. Reach out to the dealership if you want to learn more about the local partnership. This is a great opportunity for a local coffee shop or restaurant.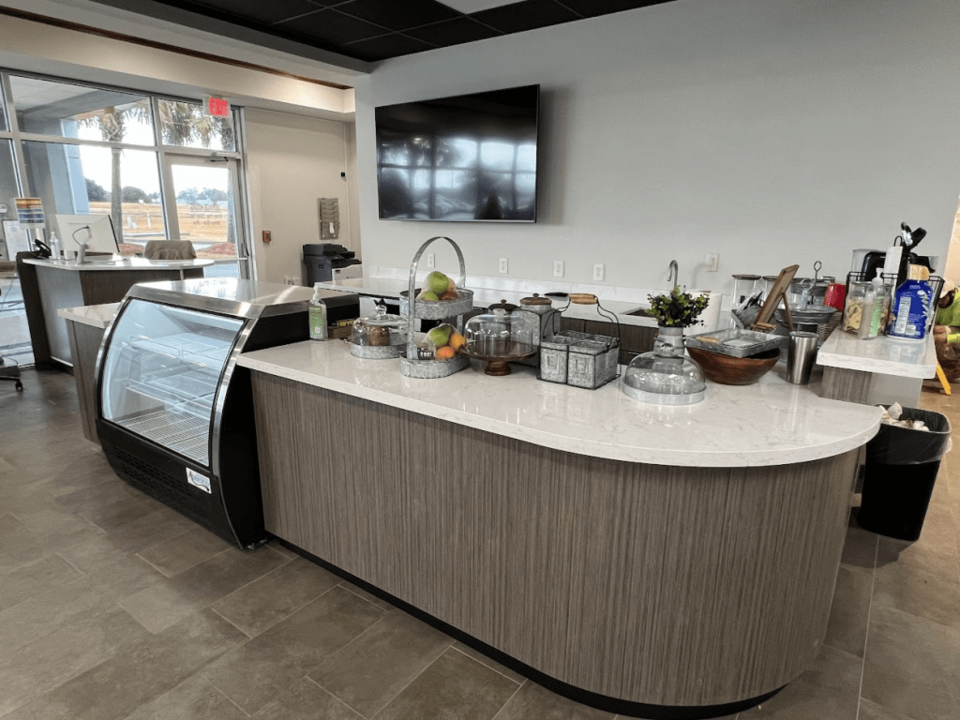 You will also see enhanced technology throughout the building and into the parking lot. Sales team members now have ipads that are integrated with the SmartPath technology which will allow them to work through the sales process beside your new car.
This is much different than the old days where you would pick out the car on the lot then go back into an office where the sales person had to take your offer to a sales manager. This can all be done electronically now.
Service department improvements
In addition to the cosmetic improvements to the service center, they have added additional service bays. This will allow them to get vehicles coming in for routine services like tire rotations and oil changes to be more efficient for the dealership. Their goal is to create a quicker service experience for the customers who may want to wait while their vehicle is being serviced.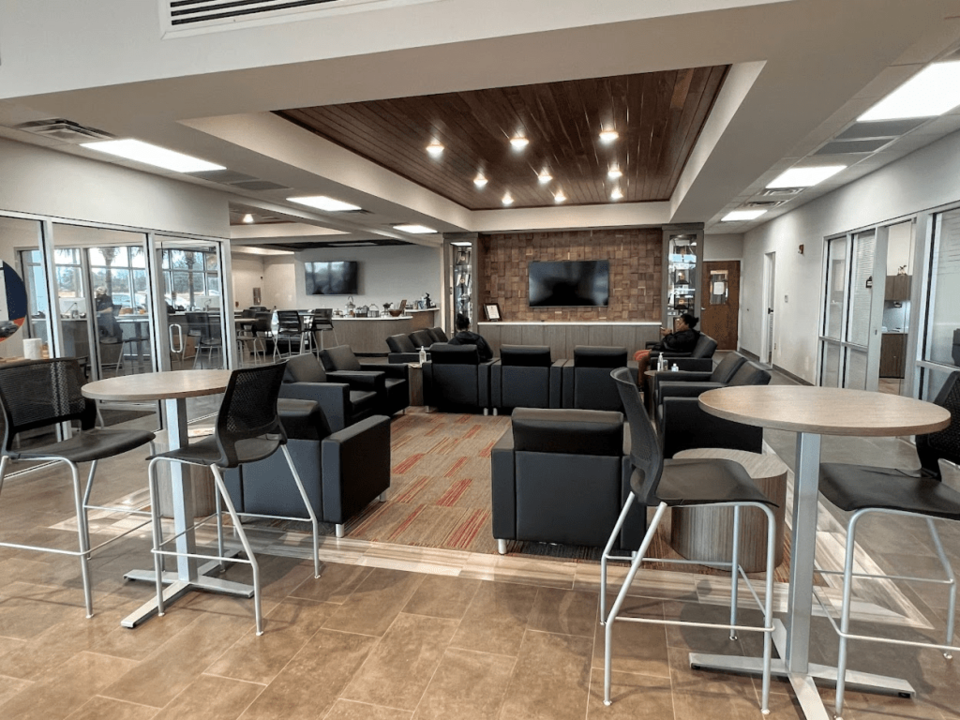 Made possible by customers support since 1940
Lehman Franklin, G.M. of Franklin Toyota and V.P. of Franklin Automotive Group thanks the past, current and future customers for supporting Robbie Franklin and the family since they opened their first Statesboro dealership in 1940.
"I am personally so thankful that the community has supported us since 1940. It is very humbling that they continue to allow us this opportunity.  Franklin Toyota and Franklin Chevrolet are the last locally owned dealerships in town.  There is no way we could have continued to be in business this long without the community support through the years," said Lehman Franklin, "As a member of the family, I live in the community and I see our customers in the community.  Our customers are our neighbors and friends.  These relationships serve to remind us to never treat our customers as numbers but as our friends and neighbors, because they are.
Lehman and his team hope to see everyone at the dealership on Friday, January 6, 2023 from 5 pm to 7 pm.