Demolition has begun at University Plaza. The property is located on Georgia Avenue, adjacent to Georgia Southern University's Statesboro Campus and beside the newest Zaxby's at the corner of Georgia Ave. and Chandler Rd.
"The Plaza," as it was commonly known to college students, was built 58 years ago and originally housed a pharmacy, clothing stores, and even a post office.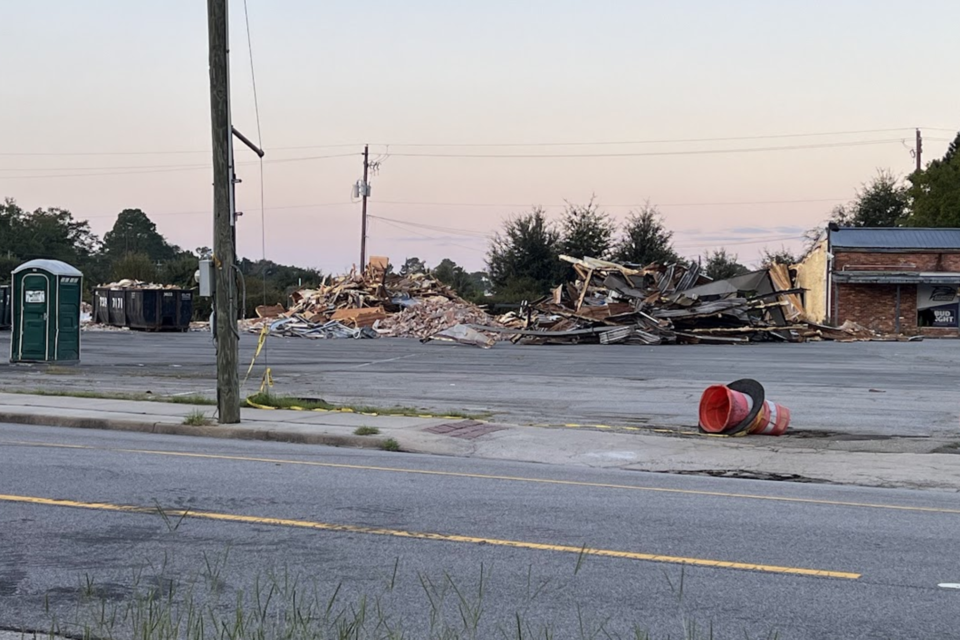 More recently, it was known for its role as a colorful entertainment center and Henry's Haircuts, both of which were popular with students for decades.
Mill Creek Construction has been contracted to demolish the nearly three acres of land to clear the way for the construction of student apartments.
According to Justin Williams, Planning and Housing Administrator for the City of Statesboro, the only permits that have been issued for the property are for the demolition of the current structure. He confirmed that they are working with Rael Development Corporation on the project.
The Plaza was placed on the market in 2015. In 2018, Georgia Southern graduate and developer Robert Forrest of Stonewalk Companies had the Statesboro City Council change the zoning of the property from commercial to planned unit development to allow the construction of a $50 million, multi-story student housing complex on the site.
That project never came to fruition.
600-bed apartment and retail complex proposed
At their February 15, 2022, meeting, the Statesboro City Council approved a zoning and variance change for a different developer, Rael Development Corporation, to build a housing complex at 1 University Place, known commonly as University Plaza.
Graeme Rael, President and CEO of Rael Development Corporation based in Dallas, Texas, made a presentation about the project at the February 2022 council meeting.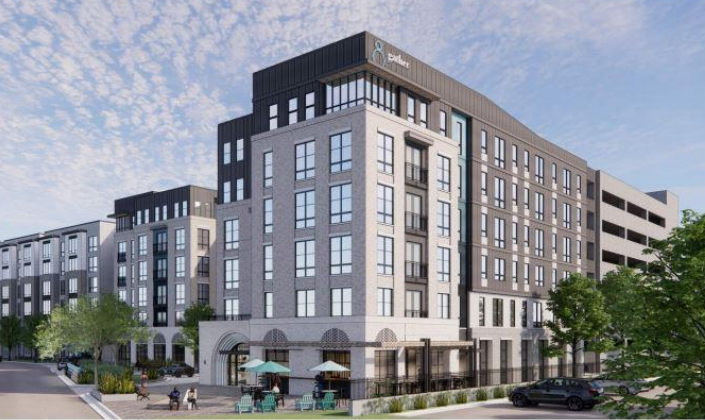 At that meeting, he proposed building a large multi-family, student housing complex on this site. Mr. Rael pointed out that this is an underutilized piece of property, and this plan would be the highest and best use for the property.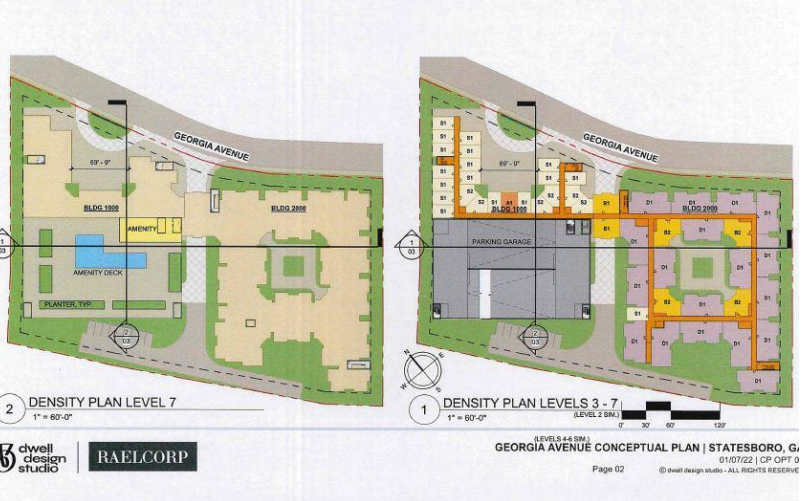 The February 2022 proposal included 600 beds of residential space with minimal commercial use. As initially presented, it would include Statesboro's first multi-story parking garage, the size of which will be determined based on a potential shared parking agreement with Georgia Southern University.
Approximately 25% of the complex will be studio and one bedroom units. The remainder will be multi-bedroom apartments. They will construct at a recommended ratio of .7 parking spaces to one bed. Council approved this zoning request.
Justin Williams, Planning and Housing Administrator for the City of Statesboro, cautions that there are some details that have to be worked through before he can confirm details of the project.