Claxton, GA native Steven Spandle was one of four influential architects and designers presenting at the internationally prestigious art fair TEFAF New York, in partnership with the Institute of Classical Architecture and Art and The World of Interiors. They are hosting "The Future of Classicism," a panel to be held on at the conference at the Park Avenue Armory in New York.
Along with moderator Mitch Owens, the American Editor of The World of Interiors, the program will feature four influential architects and designers who are making a global impact through their practice.
Steven W. Spandle Architect
Steven Spandle founded his New York firm Steven W. Spandle Architect in 2015 with a primary focus on new residential and restoration projects. A practitioner of classical design and passionate collector with a deep knowledge of history and the decorative arts, Steven is the architect of the White House Tennis Pavilion, the first free standing addition to the White House grounds in decades.
"When we were tasked with the responsibility of upgrading the facilities at the White House tennis court, what immediately came to mind as a classical architect and a traditionalist, is designing something that would fit into the grounds seamlessly," said Spandle. "We wanted to create something that looked like it was in keeping with the ancillary buildings on the property, specifically with the East and West Wings."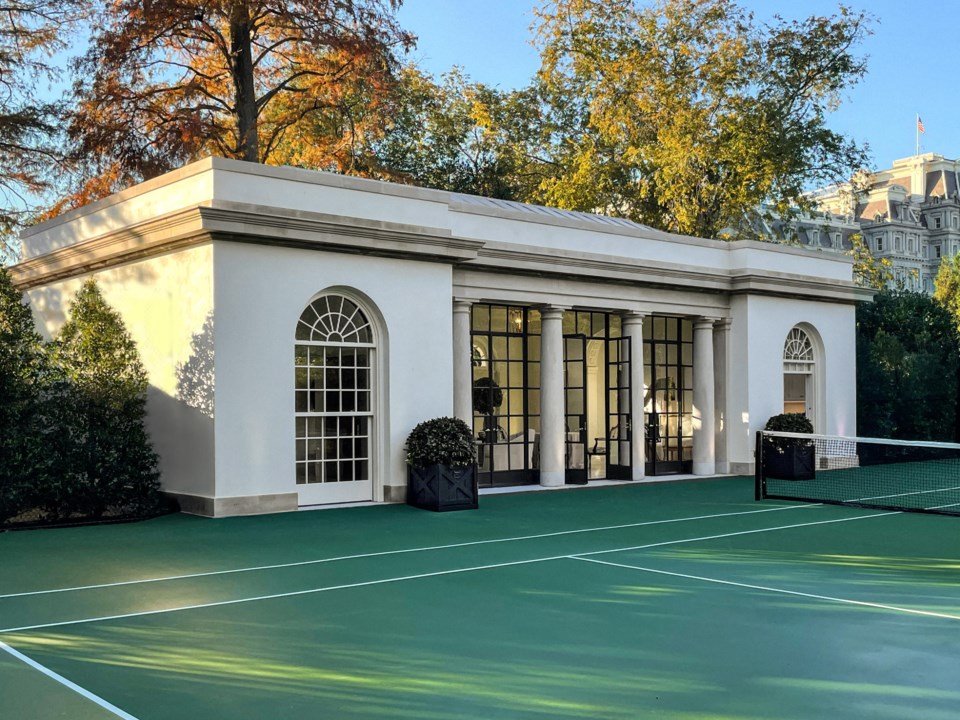 From 2017 to 2021 Steven was selected to work on a variety of restoration projects at the White House and at Camp David, the Presidential retreat in Maryland. He was most recently featured in the White House Historical Association's podcast, "White House: Next-Gen Designers," which highlights the work of the professionals involved in the Tennis Pavilion project, completed in 2020.
His work extends well beyond Washington D.C., and his architectural design can be found from Georgia to Massachusetts and beyond to the Midwest. He is currently working with acclaimed designer Bunny Williams on a Manhattan commission, one of several of his projects in that city.
The TEFAF
From the stage in Veterans Room of the Park Avenue Armory, where TEFAF was held, Spandle discussed his projects along with fellow panelists, who included Elizabeth Graziolo, Principal, Yellow House Architects, New York; Thammanoune (Tham) Kannalikham, Principal, Tham Kannalikham Designs; and Rodrigo Bollat Montenegro, Principal, RBM Architecture & Design. Together these influential experts discussed topics relevant to classically inspired architecture and design—from built environments to our material world.
This group of panelists represents the breadth of experience and thought currently driving the field forward and appealing to the next generation of art and architecture enthusiasts. The versatile language of classicism is employed to striking effect in their own, new projects. Each of these practitioners, including Steven, artfully balances timeless design principles to meet clients' contemporary lifestyles.
"The perception that classically inspired design is rigid or stuffy couldn't be further from reality. Traditional design is not only visually versatile but also comfortable and extremely well-suited to modern living. Like my fellow architects and designers on this panel, I design for the future by employing the timeless language of classicism, which encourages quality, sustainability, and innovation," said Steven Spandle.