Ian made landfall on Wednesday, September 28, 2022 in Florida. Over two million residents are without power, and in addition, more than two million Florida residents were ordered to evacuate.
Many of them have found their way to Statesboro. The abundance of hotels and fair market prices have made them attractive to evacuees -- not just from Florida but also from surrounding communities and even some who live in modular homes who do not feel comfortable staying in their homes.
Grice Connect reached out to multiple hotels around the city to check inventory. Many of the hotels reported being completely sold out on Tuesday night and saw brisk business on Wednesday night. Their phones continue to be busy today from evacuees, and several are reporting only a few rooms for tonight and through the weekend.
Busy time for local hotels
Hotel business has been very good in Statesboro from regular business and construction projects going on in the Region. That increased this week, just because business travel usually picks up a couple weeks after Labor Day heading into October, according to Ted Hasbrouck, General Manager of the Holiday Inn Express in downtown Statesboro.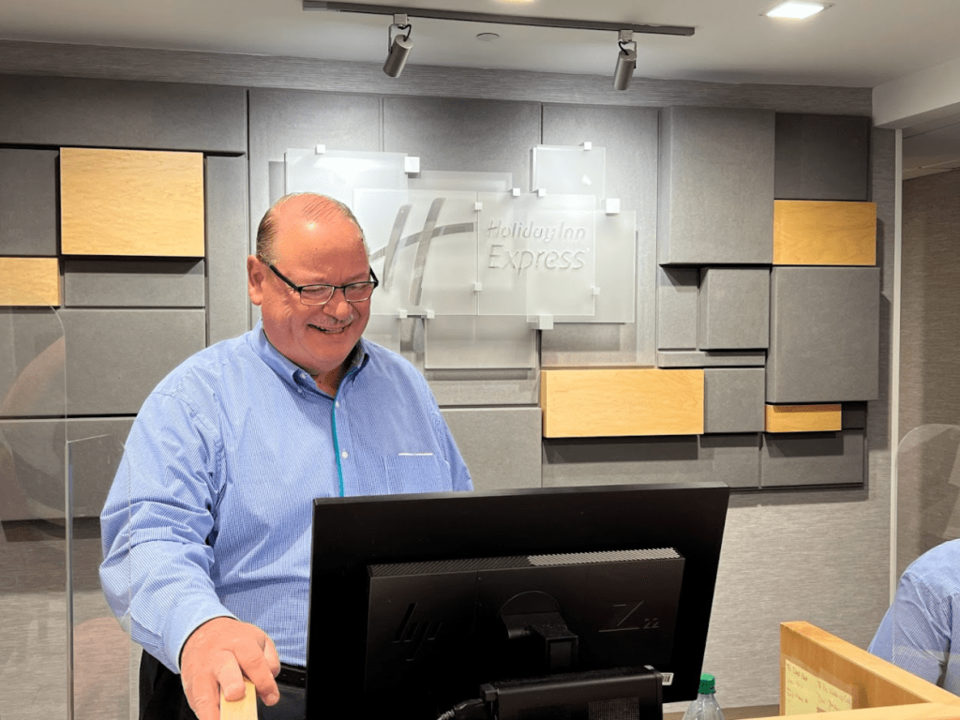 When we spoke to Hasbrouck early in the day on Wednesday, he reported that they are at 90% for Wednesday, 80% for Thursday, and 70% for Friday and Saturday. He predicts they will sell out of inventory.
Hasbrouck said he felt that the city was approximately 80% sold out for the week.
Andy Bhula owner of the Comfort Inn and Suites, Studio 6 and the Eagle Nest hotel confirmed that the are seeing a good bit of interest from evacuees but have inventory available at his three hotels.
Juan Rosario, General Manager of Stay Plus Extended Stay Suites said they had evacuees last night and have had a lot of interest in rooms for tonight through the weekend as well.
Bulloch VOAD and EMA Monitors Inventory
Keeping up with local hotel inventory as storms approach are important from an emergency management perspective not only heading into a storm but after a storm hits. If hotels are full, that increases the potential for shelters or comfort stations in the event our community is impacted. Often during disasters, since we are not an official evacuation point, the need for sheltering is very low. This makes local hotels a viable option.
Be Kind
If you are out in the next couple of days and run across evacuees shower them with kindness. They are living through very uncertain times. Kindness from a stranger could go a long way.