Please give now by clicking here.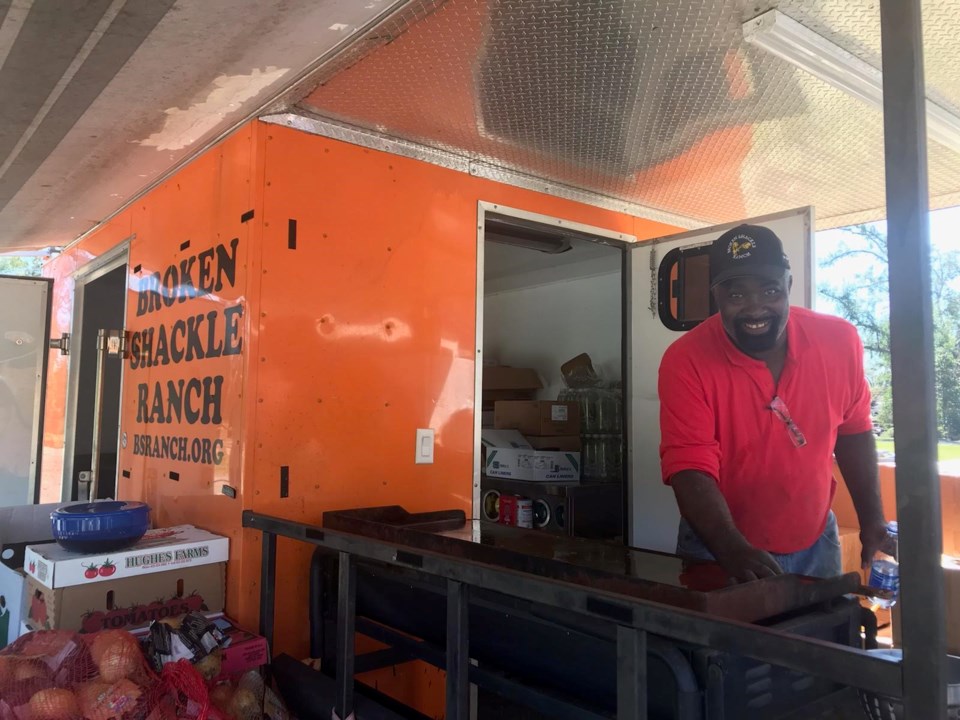 On Sunday morning over 30 volunteers led by David Cobb and Chris Yaughn traveled to Leary, Georgia and set up the Broken Shackle Ranch mobile kitchen. They also brought heavy equipment from the ranch in Washington, Georgia. The Groundsmen sent a crew with equipment also to Leary.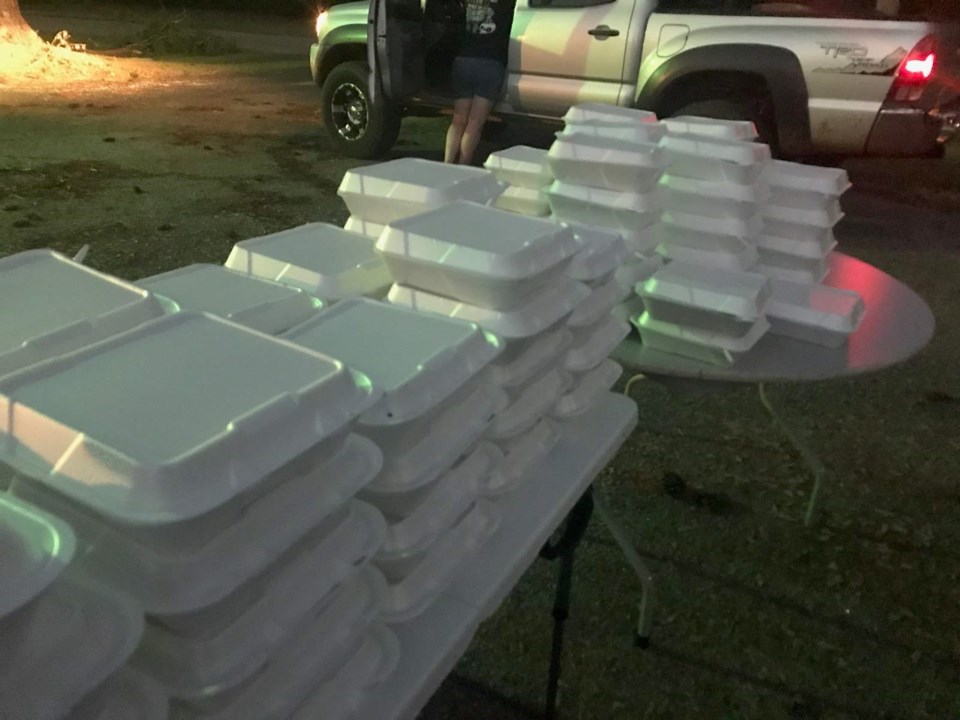 They cleared roads and houses from debris and prepped, cooked and served over 3,000 meals at lunch and dinner. The entire city was without power. They fed the public safety and city workers also. Power was restored to most of the city last night so the team moved to Blakely, Georgia.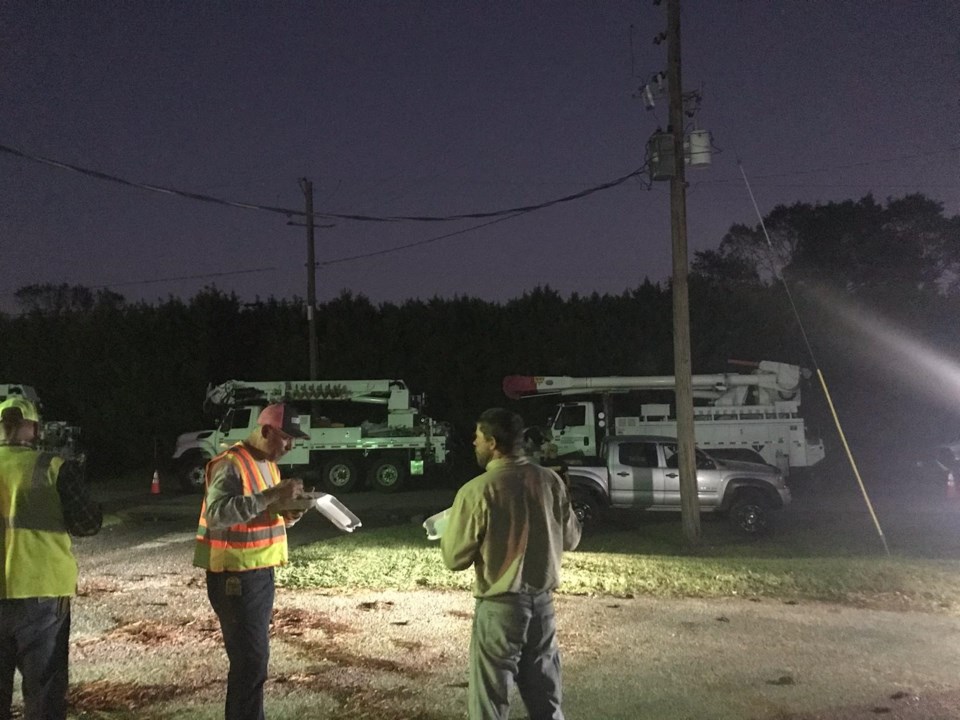 By 2 pm the team had fed another 3,000 before running out of supplies. They have enough food to serve for dinner but are in dire need of clam shells. With most of the food donated it is costing these organizations nearly $2.00 per plate. Much of this cost is coming out of their pockets initially with hope that Samaritans will find a way to help.
Right now the needs are great. They need more food for a few more days to prop up the community until other organizations can get in to relieve them. Please contribute to Broken Shackle Ranch via their paypal account.
Our team is bring so much more than food. They are spreading love, hope and compassion. These people are desperate. They have been living with out power for days and it could be many more days before it is restored.