September is recognized as National Recovery Month, and Grice Connect is spotlighting the successful recent collaboration between the Freedom Through Recovery organization and the Leadership Bulloch Class of 2023.
Freedom Through Recovery is a non-profit organization which promotes the long-term recovery of peers by providing peer support, recovery resources, and supporting education. Each Leadership Bulloch class spearheads a community project, and the Class of 2023 chose to raise money to purchase and donate a van for transportation to the Freedom Through Recovery organization. The 2023 Leadership Bulloch Class chose Freedom Through Recovery for their class project in September 2022 after they were deeply moved by the work which the non-profit was accomplishing in our local community.
Through their fundraising efforts, they were able to donate the van in March of this year.
"Freedom Through Recovery joined the Chamber of Commerce about 2 years ago. However, the quest to secure a van started about a year ago," Catherine Tootle, Executive Director at Freedom Through Recovery, said. "That is how this opportunity came about. The Leadership Bulloch class came and visited us in 2022, and we gave them a presentation during their 'Diversity Day'. We trained the class on how to use recovery messaging. This messaging allows our local community to empower recovering peers with affirming language."
During that presentation, part of their "needs request" was to have a van for transporting peers in recovery.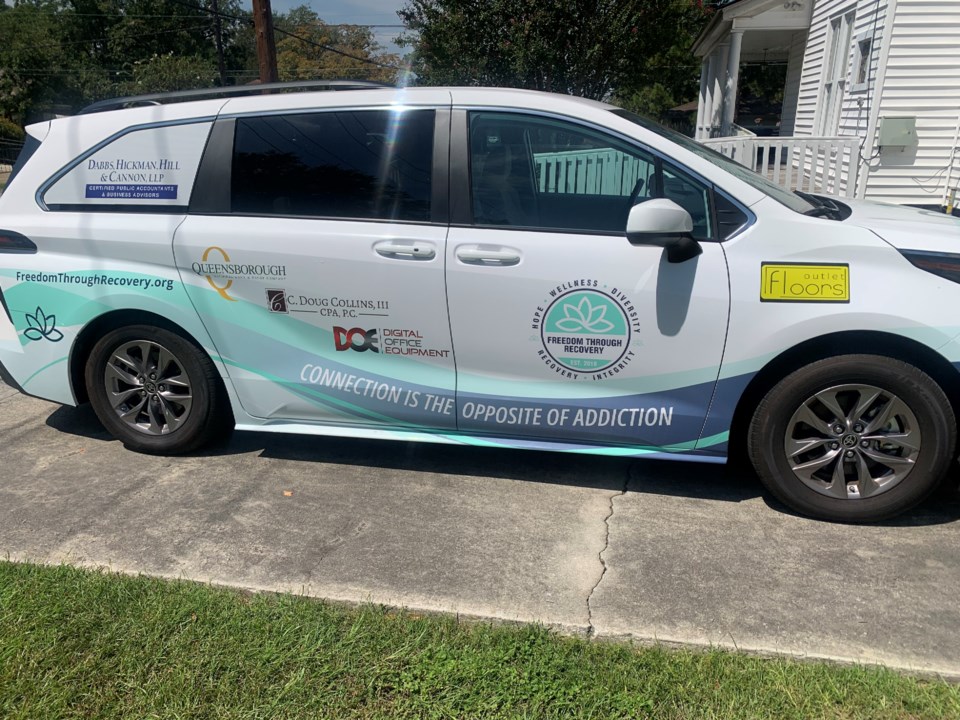 "We also presented detailed information on our organization, why recovery is important, and what needs we had at the time," Tootle added. "One of those needs was a vehicle for transportation for the organization. A few weeks later, the Leadership Bulloch class informed us that they chose our business for their class project and would help us raise the money to buy a van. They raised approximately $42,000 from Fall 2022 to Spring 2023. And by March 2023, Freedom Through Recovery had our van."
A representative from the Class of 2023 explained that after learning about Freedom Through Recovery and their mission for the recovery community in Statesboro, the class members knew their next step was helping these individuals get back on their feet through the opportunity of mobility.
Because of budget constraints and the number of individuals being served, the need for transportation had become urgent, as the organization helps transport their peers to job interviews, meetings, and appointments.
"Freedom Through Recovery has been doing the work of providing peer support for 5 years," Tootle shared. "Furthermore, Statesboro has one of the largest recovery communities around. So with us having this van now, it helps us in our work with transporting in-need individuals to recovery meetings, therapy appointments, doctors appointments, child service appointments, and more."
About Freedom Through Recovery
FTR is a safe space where people can connect with other individuals seeking to improve their health and well-being by pursuing a fulfilling and contributing life. We promote long-term recovery from substance use by providing experienced peer support, and advocating for self-directed care.
FTR provides services for people in recovery, people desiring recovery, friends and family of those affected by Substance Use Disorder, the recovery community, and the community at large. All services provided are FREE.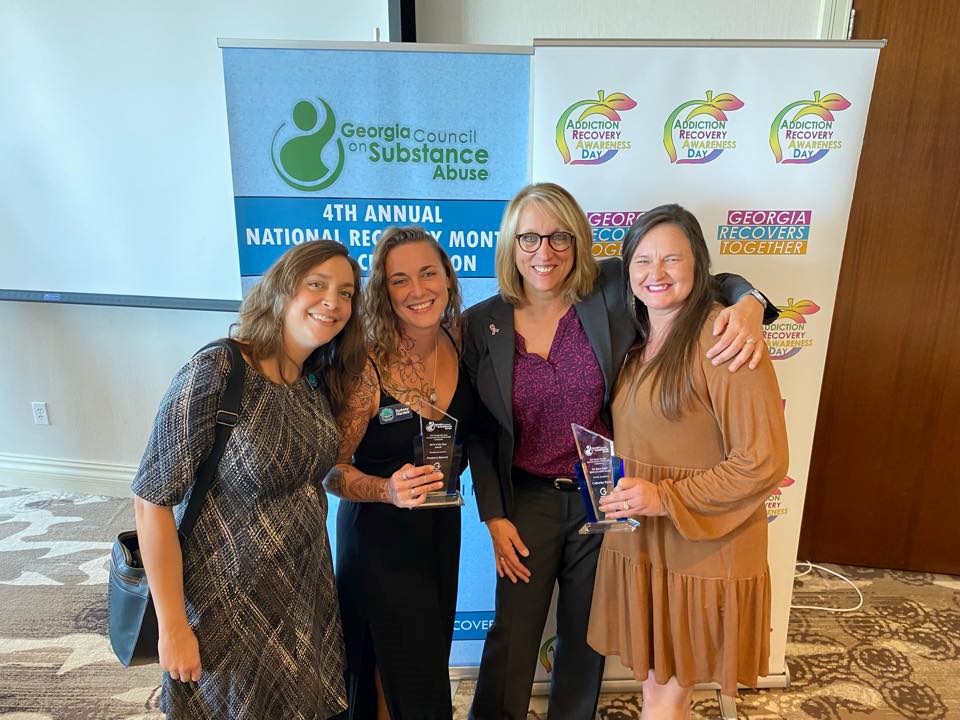 FTR offers a variety of services, including (but not limited to):
Harm Reduction (NARCAN)
Individual and Group Check-ins
All Recovery Support Groups
12 Step Recovery Support Groups (AA/NA/LGBT+)
Dual Diagnosis Recovery Support Groups
Al Anon Recovery Support Groups
Faith-based Recovery Support Groups
Community Engagement and Resourcing
Recreational Activities
Volunteer/Community Service Opportunities
Detox/Treatment Resourcing
Primarily our services are in Bulloch and surrounding counties. However, we partner with over 40 other recovery community organizations across the state of Georgia, and can help find one near you.
For more information on Freedom Through Recovery, visit https://www.freedomthroughrecovery.org/ or call 912-764-8283.