The Savannah Philharmonic's "On the Road Series" will make its first stop in Statesboro at the Georgia Southern University Performing Arts Center on Friday, April 14 at 7:00 PM.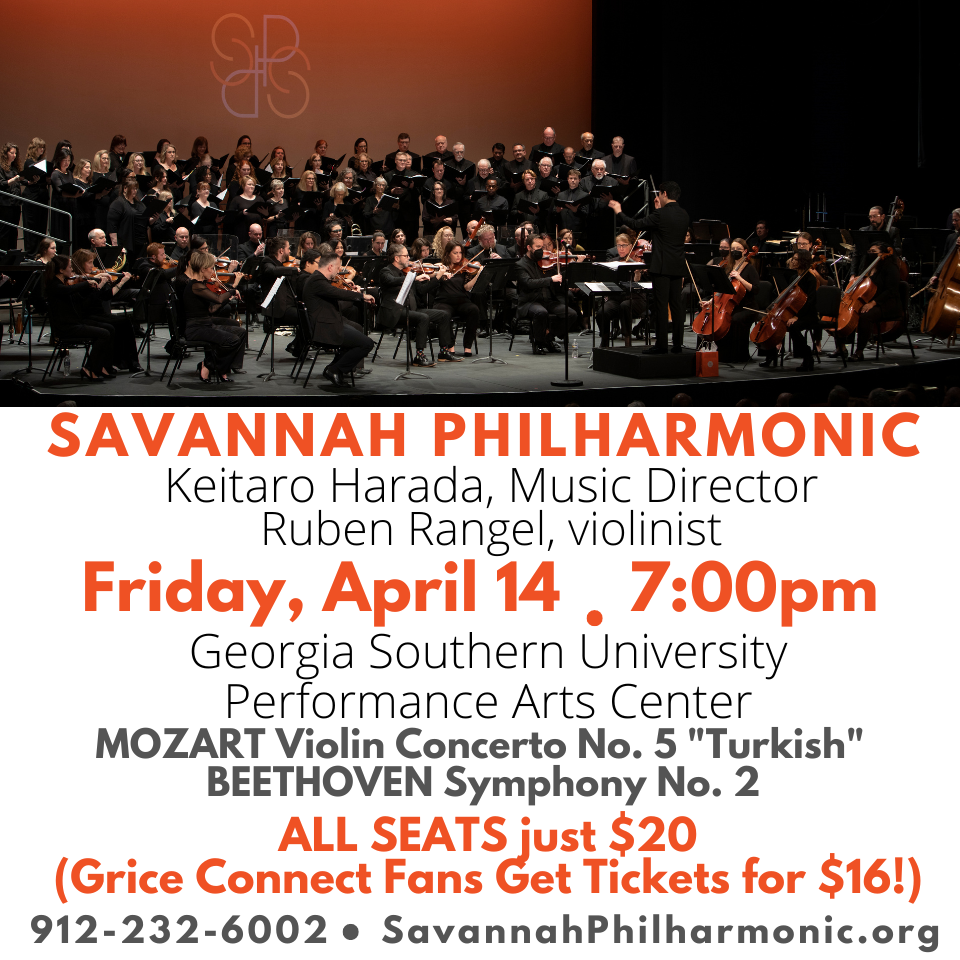 Grice Connect readers CLICK HERE to purchase discounted tickets. General admission tickets are $20 however Grice Connect fans get them for $16 by CLICKING HERE.
Led by Artistic and Music Director Keitaro Harada, the orchestra will welcome violin virtuoso Ruben Rangel for Mozaart's Violin Concerto No. 5 and will also be joined by members of the Georgia Southern Symphony for a unique side-by-side performance of Beethoven's Symphony No. 2.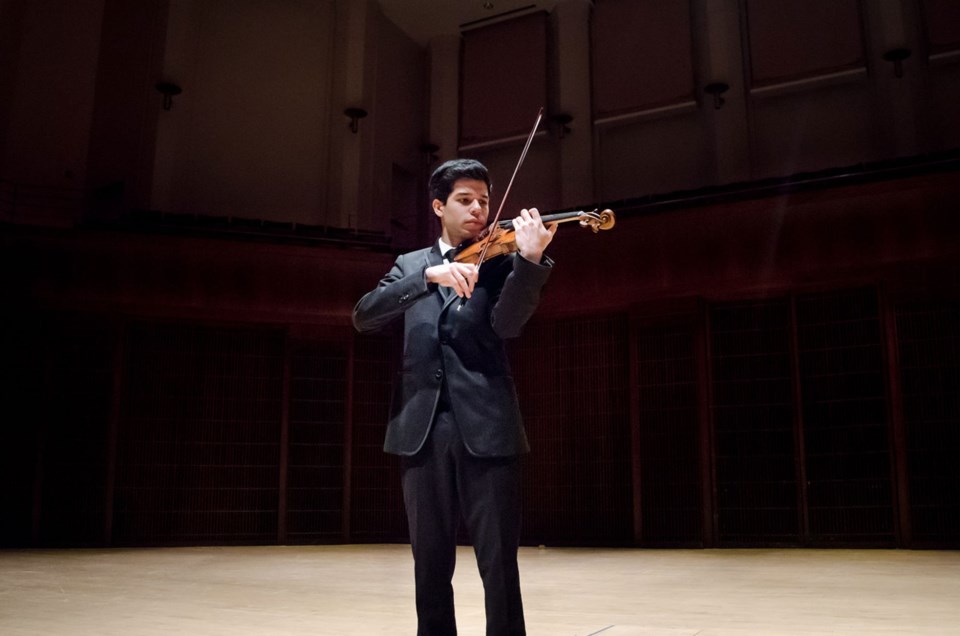 On the cusp of launching their 15th Anniversary, the Savannah Philharmonic continues to focus on providing "something for everyone" throughout the southeast region and look forward to welcoming the Statesboro community to this unique and engaging performance.
"All of us who pursued a career in music will never forget the first time we played our first side-by-side concert with professional musicians on stage," states SavPhil Executive Director Amy Williams, "and we are excited to share that opportunity here at Georgia Southern."
All are invited to join this grand symphony performance on April 14th at 7:00 p.m. in Statesboro at Georgia Southern University's Performing Arts Center. Tickets are $16 for Grice Connect fans and $20 for everyone else. Purchase your tickets now by visiting savannahphilharmonic.org.
We encourage you to reserve your seats today before they are gone!
ABOUT THE SAVANNAH PHILHARMONIC
The Savannah Philharmonic, a nonprofit 501c(3), is a community-focused arts organization which strives to present concert performances and music education of the highest caliber throughout the southeast. Comprised of a professional orchestra and a community chorus, and led by the masterful baton of Keitaro Harada, the SavPhil performs a vast range of works from composers of the past and present, and in all genres from classical to contemporary. The organization focuses on fostering community and inspiring a true appreciation of music through equitable access to performances and education programs. To learn more, please visit: savphil.org.