The parking lot of Bulloch Solutions was full and lively on the evening of March 2nd, where they proudly hosted the Bulloch County Literacy Council's Literacy Luau, an event for families from the community to gather together and celebrate Read Across America Day.
Spanning from Bulloch Solutions' front doors to the edge of their parking lot, the space was full of tents donated by local businesses such as Renasant Bank and Morris Bank. Each tent was stationed with committee members from the Literacy Council which is formed by Kids World Learning Center, Ferst Readers, Georgia Southern's College of Education, Altrusa International, Georgia Power, East Georgia Regional Medical's Mother-baby Unit, the City of Statesboro Village Builders, the Statesboro-Bulloch County Library, and the Bulloch County Schools.
At the tents, the Literacy Council Members and volunteers from local high schools, Georgia Southern, and Tormenta spoke with families about the importance of early learning and hosted games that encouraged an interest in books, puzzles, and reading. There was also a bouncy castle, donated to the event by Crazy Nick's Inflatables, various snack stations, a raffle, and catered food by local favorite, Honey Too, which was beautifully displayed inside Bulloch Solutions. Also indoors was additional seating to relax and enjoy food as a family before taking a photo at their photo booth and heading back outside to enjoy more of the festivities!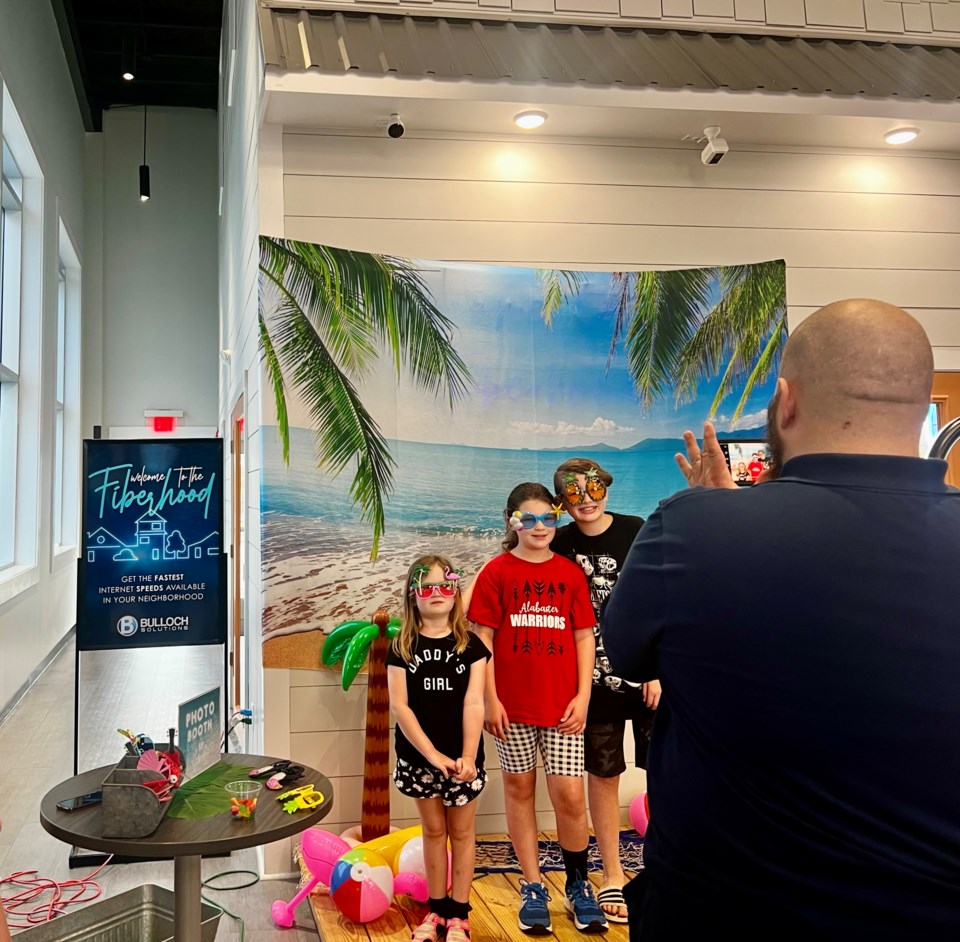 The event was DJed by Statesboro local, Paul Cowart, who has worked at Franklin Chevrolet for over 21 years. Since he DJs weddings and other community events on the side, Cowart volunteered to work the Literacy Luau. He went on to share that the mission of the event was close to his own heart, as his wife, also volunteering at the event, has been a Pre-Kindergarten teacher at Southeast Bulloch for over 15 years, and they currently have children in the local school system.
When asked why he felt it was important to serve the community at this event, Cowart said, "I wanted to support because I wanted to share and spread the love. They're doing something great for our children."
At 5:30pm the crowd of families and community volunteers gathered at the center of the pop-up fair where they were greeted by Crystal Simpkins, Literacy Council committee member. After welcoming the attendees, Simpkins expressed gratitude to their host, Bulloch Solutions, and recognized their sponsors from both 2021 and 2023.
The highlighted organizations and sponsors comprised Georgia Power, Renasant Bank, Kids World Learning Center, Bulloch County Foundation for Public Education, Statesboro Real Estate, Micheal and Vivian Summers, Franklin Chevrolet, and Bulloch Solutions. Simpkins also thanked the members of the literacy council for their partnership and continued support. Later on, both Hair Love by Marchelle Russell and Excited About Paw Patrol by Pam Bland were announced as Reading Nook contest winners.
"The purpose of the Literacy Luau was to ensure that the community is aware of the impact of early learning in our children. Brain development is so important and we want to encourage our community to get involved and promote that environment for children in our schools and at home." expressed Simpkins.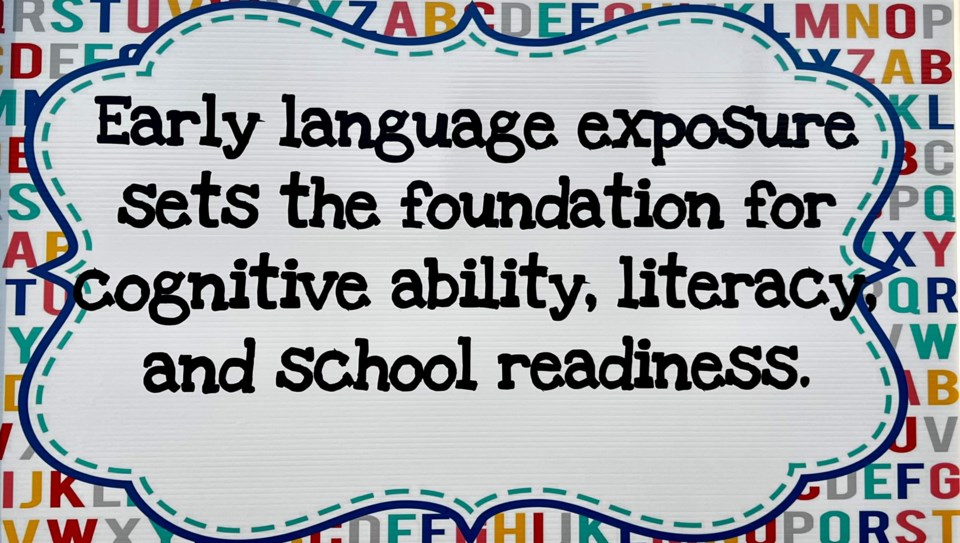 The Bulloch County Literacy Council is a community collaborative of educators, literacy advocates and organizations, business and civic organization leaders, and community volunteers. The main purpose of the council is to create a long-term partnership between schools and the community with the shared goal of increasing early learning and improving the overall literacy levels of children.
One of the many ways the council is working to succeed in the goal of community engagement is by encouraging the creation and use of Reading Nooks within the community by partnering with local businesses that are willing to put a reading nook in their storefront. A reading nook is a comfortable place that is set aside where children can enjoy reading, and the best part is that kids can take their favorite book home with them! The reading nooks also have resources available for parents like pamphlets discussing the importance of early learning literacy and QR codes to learn more! The council believes that reading nooks will inspire families to build their home libraries and support their primary inactive, READ.
The Literacy Council's Bulloch READ initiative:
Reading: Encourage the creation of Reading nooks.
Environment: Encourage a literacy-rich Environment.
Access: Increase Access to book and reading resources.
Development: Increase early brain Development.
The council also runs a "Book-Mobile" that goes out into the community to take reading resources directly to children. While there is no routine schedule, it is often present at local organizations, like Feed the Boro, and events such as summer camps! Many of the books that are provided through these initiatives are provided through grants and donations.
Learn more at the Literacy Council's website.
https://www.bulloch.k12.ga.us/literacy