Kick off your summer with the team at Juve Integrative Medicine & Wellness next week! Juve is hosting the BTL Tour Bus on Tuesday, May 30th, from 11am-1pm.
BTL Aesthetics has established itself as a key global manufacturer of medical and aesthetic equipment, operating direct offices in over 70 countries worldwide. With an impressive team of 400 engineers in its Research and Development department, BTL continues to innovate and improve. The company has risen to prominence as a leading provider of non-invasive treatments, a sector acknowledged as one of the most rapidly expanding in the medical field. Its aesthetics tour bus provides a variety of treatments in various locations across the US.
Juve, located at 73 S. College Street in Statesboro, was selected out of several other places around the country to receive a visit from the tour bus. Sarah Boyett, Practice Administrator at Juve, spoke on what an exciting event this is for the business, as well as the city.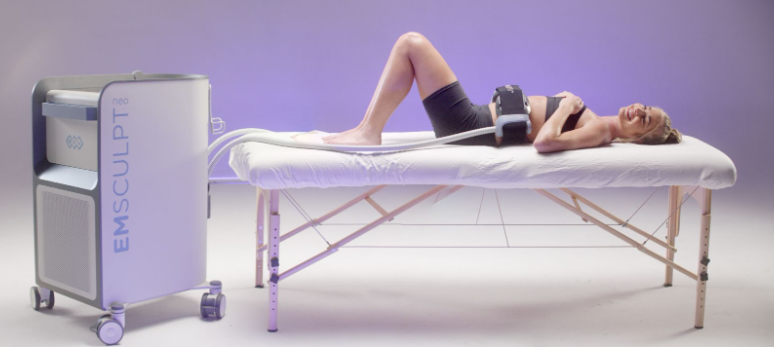 "Only 10% of applicants were selected. Usually big cities like Atlanta or Las Vegas are picked, but Statesboro was picked, which is awesome for us," Boyett said. "It's going to be like a big party."
The tour bus will offer different aesthetics services using their BTL devices. The Emsculpt Neo offers pain free, non-invasive body shaping and fat-burning, the Emsella machine helps men and women relieve discomfort from incontinence, and the Emface offers needleless face lifts.
All three of these amazing treatments will be offered as free five minute demos on each device for those who are interested! Juve asks that anyone interested in a free demonstration call ahead. There are limited spots available, so the sooner the better!
In addition to the BTL tour bus, there will also be opportunities to win prizes and purchase packages, discounts, and a ton of other cool deals.
For more information on this event, or to RSVP for a demo, call Juve's office at 912-259-9802 or email info@juvemedwell.com.