JUVE Integrative Medicine & Wellness invites you to attend their Grand Opening & Ribbon Cutting Celebration this Thursday, March 9th, 2023, in the West District. Stop in anytime from 10 a.m. until 7 p.m. The Ribbon Cutting with the Statesboro-Bulloch County Chamber of Commerce will take place at 4:30 p.m. There will be lots of giveaways and goodies that you will have a chance to win!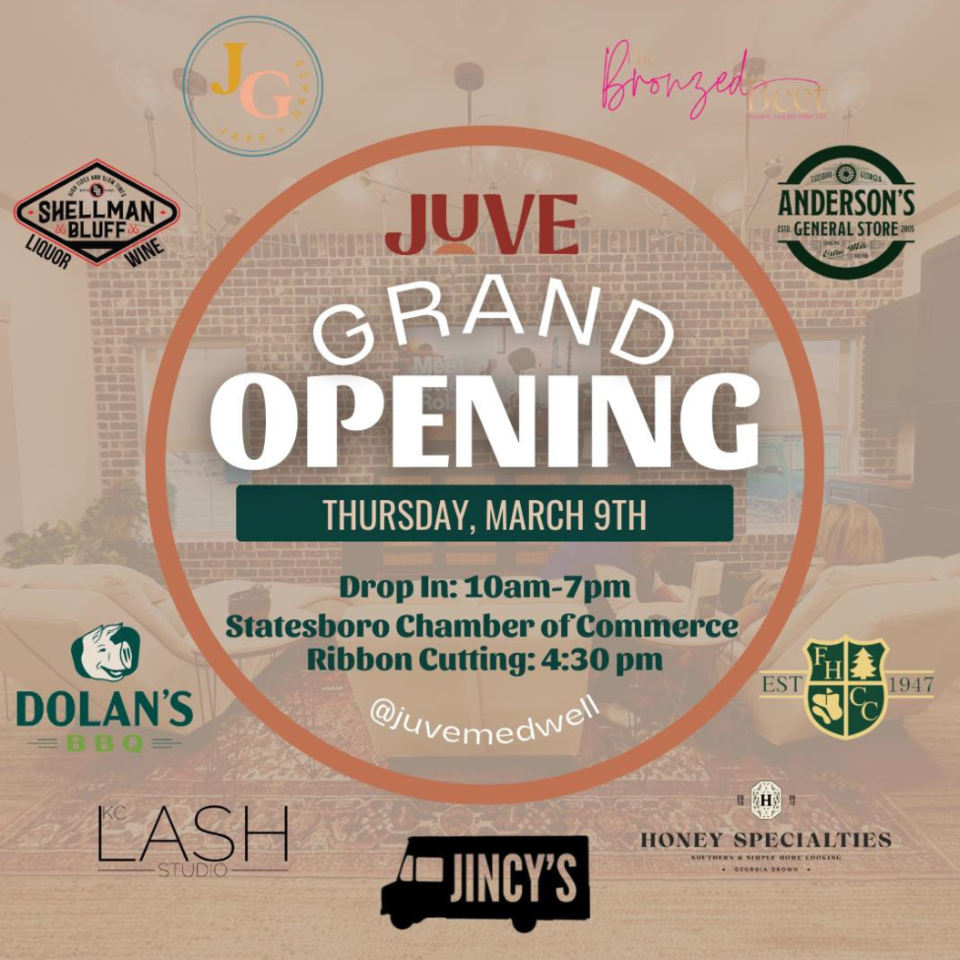 JUVE's Mission
"At JUVE, we seek to help our clients both look and feel their best. We provide the highest quality of care, with compassion and privacy, in a relaxing atmosphere. Our comprehensive approach to total-body wellness will leave you feeling youthful and energized." Charanne Pittman, FNP-C, said. "Our goal is to deliver care that blends the best of traditional medicine with proven natural therapies backed by research and clinical trials. We are focused on providing our community with an array of medical services concentrated on disease prevention that also addresses the root causes of many lifestyle diseases, allowing our clients to avoid disease progression and lead healthier lives."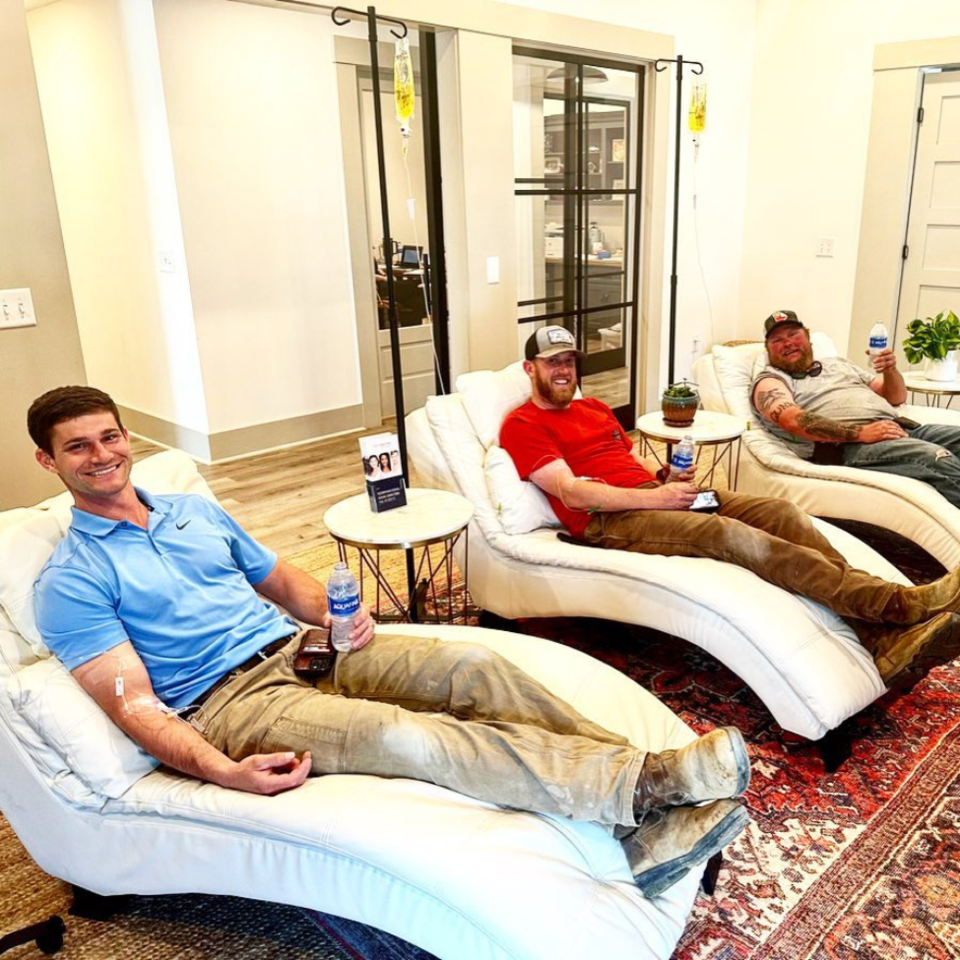 Services offered at JUVE
JUVE focuses on both aesthetics and health and wellness. They specialize in weight loss, wellness infusions, Botox/Dysport, Dermal Fillers, and laser hair removal, as well as Anti-Aging Lifestyle Medicine including Bio-identical Hormone Replacement Therapy, PRP micro-needling, and P-Shots/O-Shots.
Don't miss this exciting grand opening celebration for JUVE Integrative Medicine & Wellness! Take the opportunity to tour the office, enjoy refreshments, and hopefully win a giveaway. It promises to be not only informative but also a lot of fun. To learn more about the prizes and goodies that will be given away as well as the generous sponsors of the event, please visit JUVE's Facebook page.
Juve Integrative Medicine & Wellness is located in the West District at 73 S. College Street in the Boro. For more information on services offered call 912-259-9802.