Here's everything you need to know to check out these local attractions.
Splash in the Boro
Splash will hold a soft opening weekend this Saturday, May 20, from 10am-6pm and Sunday, May 21, from noon-6pm. DJ Benji Lewis of Jammin' J will provide music along the Lazy River from 10am-1pm on Saturday.
Splash in the Boro offers a wide variety of water attractions including the Wave Pool, FlowRider, Lazy River, Tot Slides, Mat Racer, Play Pool, Lily Pads, Trio Slides, and more. The Bulloch County Parks and Recreation Department has been hard at work getting Splash ready for another summer season, so you can expect spruced up facilities and improvements to concessions when you visit this year.
Tickets
Ticket prices at Splash in the Boro vary based on age, height, and discounts. Ticket prices also vary depending on whether you purchase them online or at the park. See additional information below.
2 Yrs & Under: $0
Kids 2 years and under are free to get in.

Under 48" (4ft): $17
If purchasing a ticket at Splash and under 4ft (48") tall, admission ticket is $17.

Over 48" (4ft): $22
If purchasing a ticket at Splash and over 4ft (48") tall, admission ticket is $22.

Online Ticket Purchase: $19.99
All admission tickets purchased online are $19.99 regardless of height.

Aquatic Center Only: $3.00
Monday-Thursday 6AM-8PM
Friday 6AM-2PM
Saturday 8AM-10AM
$3 for open swim in the competition and therapy pools (separate from the waterpark - open year round)
Discounted Tickets
Discounted Splash tickets are available for college students or staff from GSU, EGSC, and OTC; active and retired military; and Bulloch County residents. Those tickets are $15 for patrons under 48" tall and $20 for those over 48" tall. These tickets must be purchased at the park with valid ID.
Additional discounts include:
Seniors: $10
We offer Senior Ticketing prices every day for those that are 60 years & older.

Twilight: $10
Last 2 hours of park operation. After 4pm Sun-Wed & Fri. After 6pm Thurs & Sat.

FlowRider Day Pass: $10

Caretaker Special: $0
Persons serving as a personal care attendant for a person with a disability should not be charged for admission.​
Season Passes
Season passes to Splash in the Boro are $85 per person. Passes are a great way to save money if you plan on visiting us regularly! Season Passes are valid until the end of the Season. Season passes can be used for Family Fun Swim on Saturdays. Passes can only be used by the person who the card is associated with. Your picture will be taken and verified each time you check in. Passes are not transferable and are not shareable.
Parking at Splash is always free. You can purchase your tickets and passes HERE!
Food
Concessions are available inside the Splash in the Boro park. New this year is an online ordering option to avoid waiting in line! We expect this to dramatically speed up the process of getting your food so you can get back to the fun! Outside food and drink are not allowed. Patrons are, however, allowed to get a handstamp to exit the park to eat at their cars and return into the park. One water bottle per customer is allowed and could be subject to inspection at the gate.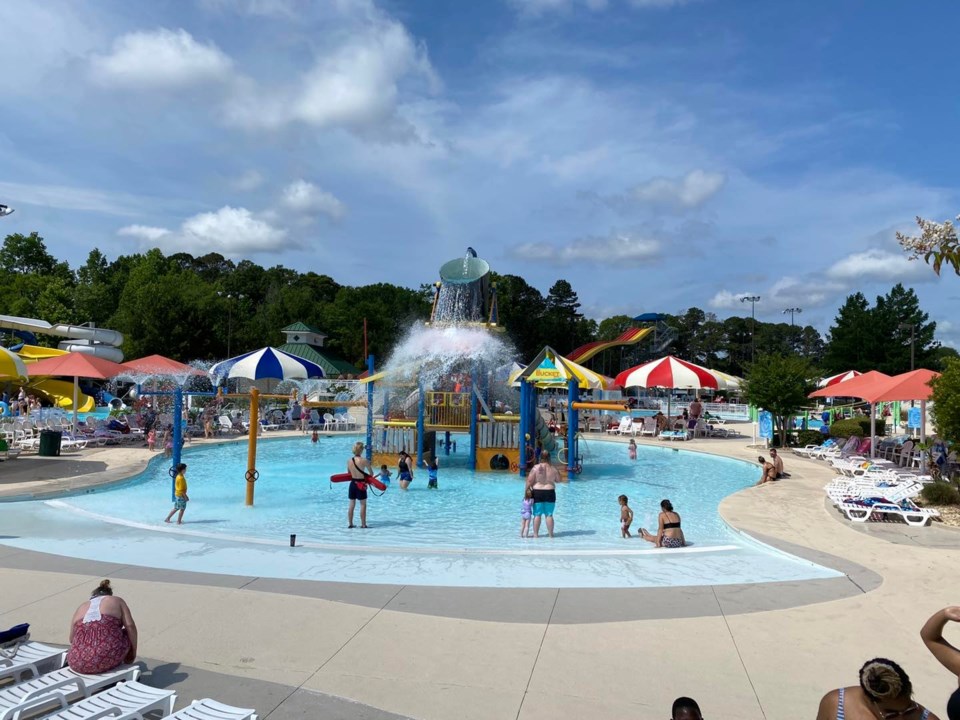 Buckets of Fun Ahead
We have fun events planned throughout the summer and will be posting about each on our Facebook page. We will also make announcements of closures due to weather on our social media platforms, so be sure to follow us to stay up to date on everything happening at Splash in the Boro. Here is the schedule for Summer 2023:
May 20-21
Saturday from 10am-6pm & Sunday from Noon-6pm
May 27-July 30

Mondays 10am-6pm
Tuesdays 10am-6pm
Wednesdays 10am-6pm
Thursdays 10am-8pm
Fridays 10am-6pm
Saturdays 10am-8pm
Sundays Noon-6pm

August 1-Sept. 3
Saturdays 10am-6pm & Sundays Noon-6pm ONLY
(NO weekdays.)
Sept. 4
Labor Day -- last day of operation! 10am-6pm
For all the information you need before your visit, please visit our website and follow our Facebook and Instagram pages!
Splash in the Boro is located in Mill Creek Regional Park at 1388 Highway 24 East in Statesboro and is part of Bulloch County Recreation and Parks Department.
Luetta Moore Pool
The Luetta Moore pool and splash pad will also open for the first time this season on Saturday, May 20, from 10am-5:30pm and Sunday, May 21, from noon-5:30pm. Admission to the splash pad and pool are $3 per person (includes entry to both areas). Season passes are also available for $25 per person.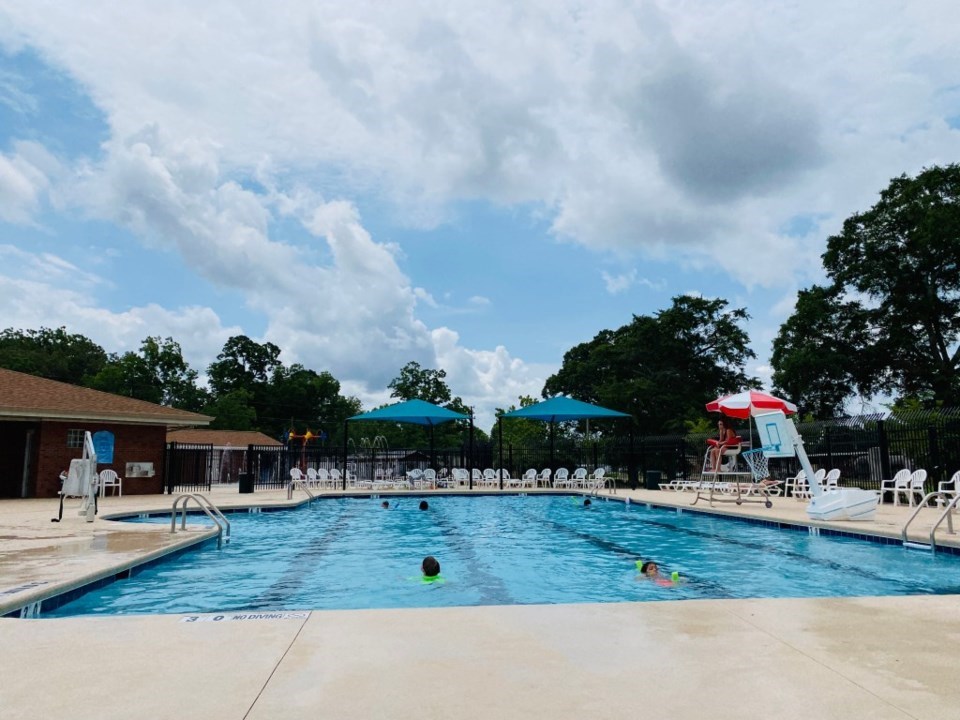 The Summer 2023 schedule for the Luetta Moore pool and splash pad is as follows:
OPEN
Saturday, May 20 from 10am-5:30pm
Sunday, May 21 from Noon-5:30pm
CLOSED
May 22-26
OPEN
May 27-July 30
Monday to Saturday from 10am-5:30pm; Sunday from Noon-5:30pm
CLOSED
July 31-August 4
OPEN SATURDAYS & SUNDAYS ONLY
August 5-September 3
Saturdays from 10am-5:30pm; Sunday from noon-5:30pm
OPEN
Labor Day, September 4, from 10am-5:30pm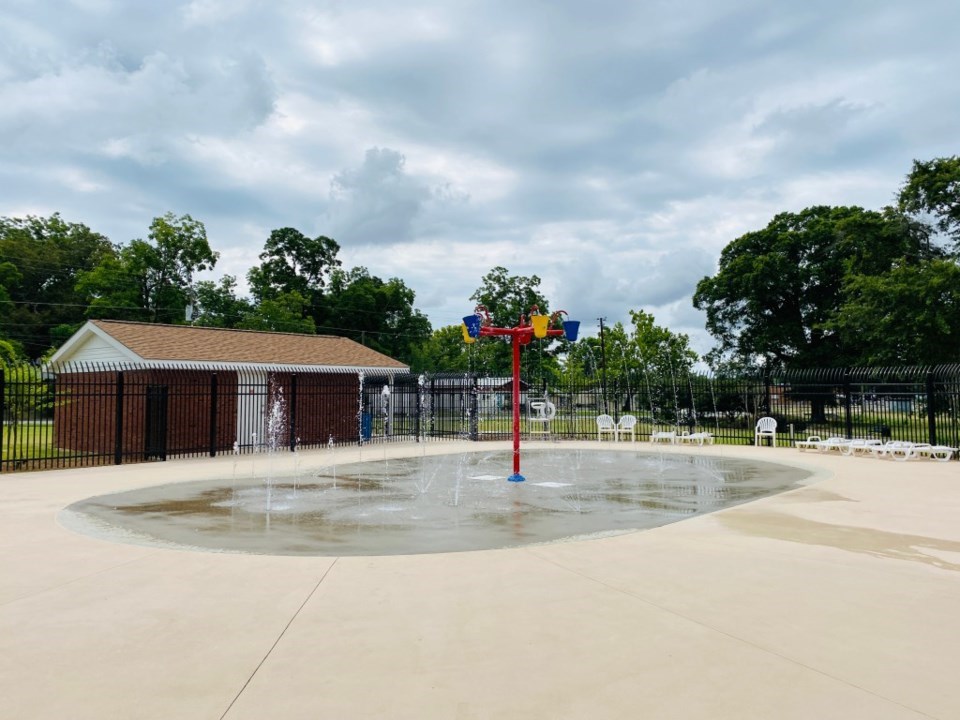 Group swim lessons will also be offered at Luetta Moore this summer. Information on lessons is provided below.
Private pool rentals are available at Luetta Moore for a maximum of 2 hours. The rental is available any day from 6pm – 8pm for $175. To rent the pool, please contact Jada Jackson at 912-489-9051 or email her at jada.jackson@bullochrec.com.
The Luetta Moore pool is a great and affordable option for families and younger children! Shaded lounge chairs are first come, first serve, and a locker room with bathrooms is available inside the gates. For updates throughout the summer, please follow the pool's Facebook page here. The Luetta Moore Park pool is located at 585 Martin Luther King Jr. Drive in Statesboro.
For more information on Bulloch County's aquatic options, please contact Aquatics Division Manager Alex Estrada at (912) 489-9047.