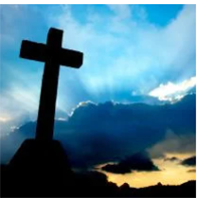 Mrs. Sylvia Wiley Zellner, age 85, died on Friday January 20, 2023 at PruittHealth-Bethany in Millen, GA.
The Buford, GA native was a graduate of Tift College with a degree in Latin and Southwestern Baptist Theological Seminary with a master's degree. She served alongside her husband Rev. Daniel Zellner in 13 churches over the next 30 years.
They served at Little Briar Creek Baptist Church, Oak Hill Baptist Church, First Baptist Church in Balboa, Panama, First Baptist Church in Glenwood, GA, and retired from Clito Baptist Church in Statesboro after six years. Mrs. Sylvia was a strong supporter of the Baptist Mission Association and served on three volunteer mission trips. Mrs. Sylvia was a talented artist who enjoyed creating cards for anyone and was a book illustrator for a book, Great Potato Bug Race.

Surviving is her husband of 60 years Rev. Daniel Zellner of Millen, GA. She was preceded in death by a brother Randy Wiley.

A memorial service will be held on Sunday January 22nd at 3:00 p.m. at PruittHealth-Bethany, 408 S. Gray Street, Millen, GA 30442 with Rev. Daniel Zellner, Rev. Brad Asbury and Rev. Joshua Johnston officiating. The family will receive visitors following the service.

A private graveside service and burial will be held at Milner Baptist Church Cemetery in Milner, GA.

The family requests that memorial contributions be made to Reba Gay Sunday School Class Tin Box fund, 418 College Ave. Millen, GA 30442.

Friends may sign the online register book at www.joineranderson.com
Joiner-Anderson Funeral Home & Crematory of Statesboro is in charge of the arrangements.
To send flowers or a memorial gift to the family of Mrs. Sylvia Wiley Zellner please visit our Sympathy Store.