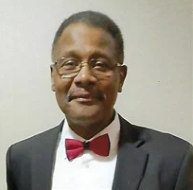 Mr. Johnnie Lee Reed, Jr. age 71, passed away, Sunday September 18, 2022, at the Piedmont Fayette Hospital, Fayetteville, Georgia.
The native of Bulloch County resided in Atlanta, Georgia and was the son of the late Johnnie Lee Reed, Sr. and Thelma Thomas Reed.
John affectionately known as "Boone" by many of his loved ones, attended William James High School but graduated from Dickerson High in Jersey City, New Jersey.
John began his career at Cudahy Foods but transitioned to Kroger and Atlas Logistics in 1980 where he later retired on April 26, 2017.
He was a member of the Jehovah Witness faith where he remained a faithful member until his passing.
In addition to his parents, he is preceded in death by his sister, Marianne Smith.
John leaves to cherish in memory: his loving wife Sylvia Reed; his children, Marlow Anthony Reed, Tanya Johnette (Luis) Garcia, Johnnie Lee (Katryna) Reed III; sister, Joyce McCain; Jimmy Raymond who he often referred to as his brother; six grandchildren; nieces, nephews, cousins, and longtime friends.
Mr. Johnnie Lee Reed. Jr. will lie in state on the day of service, from 10 a.m. until the funeral hour.
The funeral service for Mr. Reed will be held, 1 p.m. Saturday, September 24, 2022, at the chapel of Hill's Mortuary with Brother Arnez Coleman, officiating. Burial will follow in the Bulloch Memorial Gardens.
Final rites have been entrusted to Hill's Mortuary, Inc.