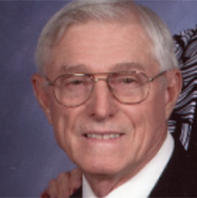 Mr. James Milton Lowe, age 83, died Thursday, January 26, 2023, at the Ogeechee Area Hospice Facility in Statesboro. The native of Statesboro was a 1958 graduate of Statesboro High School. Following his graduation, he worked with Statesboro Telephone Company for several years until he began his employment with Southern Engineering, where he worked in different areas along the east coast. He served with the Georgia National Guard from 1958 until 1968. James and his family returned to Statesboro in 1966, and at that time he began his career with the United States Postal Service, where he worked for 31 years, retiring in 1994. He also served as a bailiff for 18 years.
James was a member of Statesboro First Baptist Church where he was a member of the Searchers Sunday School Class.
He coached girls' softball for 10 years and during that time they won numerous State Championships.
He also played softball for many years and had enjoyed fishing, carpentry and traveling.
James was preceded in death by his parents, Lester Carroll Lowe and Avie Nell Futch Lowe; a sister, Carol Jean Shaw and a grandson, Luke Anderson.
Surviving are his wife of 62 years, Beatrice Dailey Lowe of Statesboro; two daughters and sons-in-law, Julie and Greg Anderson of Portal and Pam and David Averitt of Statesboro; four grandchildren, Jamie Lanier (Josh) of Portal, Jessie Averitt Rushing (Thomas) of Statesboro, Harrison Averitt (Tatum) of Statesboro and Dailey Averitt Childs (Davis) of Statesboro and six great- granddaughters, that were his pride and joy.
The family will receive visitors on Saturday from 10:00am until the funeral hour in the chapel of Joiner-Anderson Funeral Home in Statesboro.
Funeral services will be held at 11:00am in the funeral home chapel with Dr. Tony Pagliarullo officiating.
Interment will be in Bulloch Memorial Gardens.
Pallbearers will be Robert Wiggins, Harvey Brannen, Dean Dailey, Bob Dailey, Josh Lanier, Harrison Averitt and Davis Childs.
The family requests that memorial contributions be made to Luke's Project 11, Inc., 3573 Ponderosa Road, Portal, Georgia 30450 or Ogeechee Area Hospice, P.O. Box 531, Statesboro, Georgia 30459.
Friends may sign the online register book at www.joineranderson.com.
Joiner-Anderson Funeral Home & Crematory of Statesboro is in charge of the arrangements.