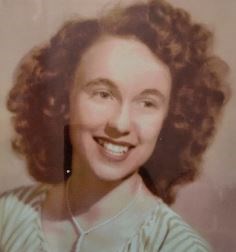 Jacqueline "Jackie" Tapley Snell, 94, passed away on May 9, 2022, at her home in Wrightsville, Georgia. Jackie was born to the late Bascom and Ellie Tapley on Valentine's Day,  which suited her perfectly, as she was full of love for everyone she met. She married her sweetheart, William "Bill" Snell, and they raised their family and lived happily for over 78 years. You never saw one without the other.
Jackie had a servant's heart. She loved to cook and take care of her family and friends. However, if there had ever been a shopping contest—Jackie would have won. She could outshop the best! But her greatest loves were her God and her family. Until she became too sick to attend, she was in church every time the doors were open.
Jackie was preceded in death by her daughter, Janice Snell Stone.
She is survived by and will be greatly missed by her son and daughter-in-law, Randy and Mary Snell; her daughter and son-in-law, Jade and Andrew McCoy; seven grandchildren; four great grandchildren; and four great-great grandchildren.
The Graveside Service will be Thursday, May 12, 2022 at 11:00 AM at West View Cemetery in Wrightsville, Georgia.
Arrangements entrusted to Deal Funeral Directors