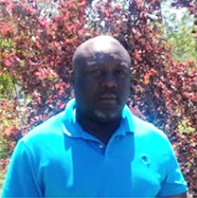 Henry Terrell Kimble was born September 9, 1969, in Statesboro, Georgia to Arthur and Linda Scott Kimble.
He received his formal education in the Bulloch County School System and was a graduate of the Southeast Bulloch High School class of 1988.
He served his country in the United States Navy and received an honorable May 15, 1993. While in service he served on the USS Theodore Roosevelt.
At an early age he became a member of the Little Bethel Baptist Church. He was a member of the American Legion.
"Terrell" had a love for Mustangs and Motorcycles and will be missed by his loving family and friends.
On January 3, 2023, Henry Terrell Kimble passed into eternal rest at the Memorial Medical Center University. He is preceded in death by a son, Christopher Allen Usher.
He leaves to cherish his memories, his wife, Catherine Burnsed Kimble; his children, Terrell Kimble, Jesse Pedrero, Allison Crumbley, Kayla Usher and Tysean Kimble; his parents, Arthur Kimble and Linda Kimble; a sister, Chris Kimble Hall (Maxximo Cruz), a brother, Craig Kimble, (Nkenge Palmer), three step children, Kimberly Torella, Jordan Burnsed and Olivia Taylor; several grandchildren, aunts, uncles, nieces, nephews, other relatives and friends.
A public viewing for Mr. Henry Terrell Kimble, will be held Saturday, January 7, 2022, from the hours of 4 p.m. to 7 p.m. at Hill's Mortuary, Inc.
The funeral service for Mr. Kimble will be held, 1 p.m. Sunday, January 8, 2022, at the chapel of Hill's Mortuary, Inc. with Rev. Rolley Lovett, officiating. Burial will follow in the Bulloch Memorial Gardens.
Final rites have been entrusted to Hill's Mortuary, Inc.