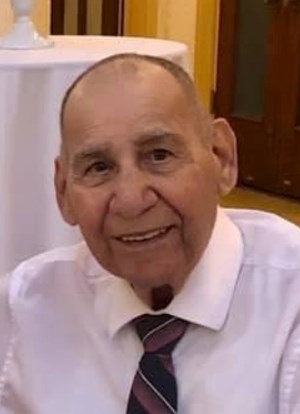 April 15, 1938 ~ November 7, 2022 (age 84)
Eugene D. Battista, age 84, of Statesboro, GA passed away following a long-term illness on November 7, 2022 while under the compassionate care of Ogeechee Area Hospice. Mr. Battista was on born on April 15, 1938 to the late Joseph John Battista and Viola Salvio Battista in Norwalk, Connecticut.
Mr. Battista loved his country and was a proud American Patriot and Veteran, serving in the U.S. Army from 1961-1963. After his military service, he began working for IBM and remained there for 26 years, retiring in 1993. Never one to be idle, he worked for Total Systems, Inc. in Jacksonville, Fl for five years. Then, he decided he would become a Property/Home Appraiser in 1998, which he did for more than 20 years, finally retiring in 2018.
But as much as he loved his country and his work, nothing compared to the love he had for his family. The time he spent with them was precious and sacred. He liked to fish, and he liked to travel but family was always first.
Mr. Battista is predeceased by his stepson, Michael Edward Payne; and his brother, Joseph Battista.
He is survived by his wife, Martha D. Battista of Statesboro, GA; two step-children, Kimberly Butler and Mark Payne; 8 Grandchildren, 7 Great-Grandchildren and 1 Great-Great Granddaughter; a sister, Diane Reckleben of Edgewater, Florida; two nieces; two nephews; 3 great nieces; and 4 great nephews.
A Celebration of Life is planned for a later date.
In lieu of flowers, the Family requests donations be made to:
Tunnel to Towers
2361 Hylan Blvd
Staten Island, NY 10306
Ogeechee Area Hospice
P O Box 531
Statesboro, GA 30459