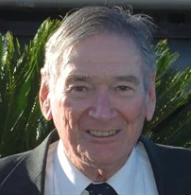 Dr. Craig Kent Kellogg, loving husband and father, died peacefully on Saturday, January 14, 2023 at Gentilly Gardens, Statesboro.
Craig was born on December 3, 1937 to Langdon C. and Anna (Dresser) Kellogg in Westfield, Massachusetts. After graduating from Boca Ciega High School in St. Petersburg Florida, he went on to study chemistry at Georgia Tech where he received his doctorate in 1963.
Dr. Kellogg was a chemistry professor at Georgia Southern University for 33 years, from 1966-1999.
Craig was a faithful and devoted member of Pittman Park United Methodist Church where he loved spending time in service. He had a special place in his heart for the youth of the church and the children at PPEC. He was also a member of the American Chemical Society and a volunteer member of the Silver Linings Club. Craig enjoyed taking long walks, working puzzles, volunteering at the church and watching sporting events. He had special family memories at Cathance Lake in Maine and Hilton Head Island, South Carolina. He is preceded in death by his wife of 56 years, Bernice Forrest Kellogg, his son, Robert Kellogg and his son–in-law, Michael Robbins.
He is survived by two daughters, Laura Robbins of Senoia, Georgia and Carol (Sandy) Sanders of Charleston, South Carolina; five grandchildren who he loved dearly–Jessica Kellogg, Zachary Robbins, Anna Catherine Robbins, Sarah Sanders and Sydney Sanders; his brother, Dwight Kellogg and many special nieces and nephews.
A memorial service in planned for February, the date and time will be updated closer to time.
The family would like to express our thanks to the loving caregivers at Gentilly Gardens
and Regency Southern Hospice and to the wonderful staff and special friends at Pittman Park who have always been so caring and kind.
In his memory, friends may make memorial donations to Pittman Park United Methodist Church, 1102 Fair Rd, Statesboro, GA 30458.
Friends may sign the online register book at www.joineranderson.com
Joiner-Anderson Funeral Home & Crematory of Statesboro is in charge of arrangements.
To send flowers or a memorial gift to the family of Dr. Craig Kent Kellogg please visit our Sympathy Store.