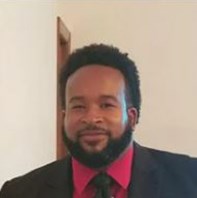 Mr. Demetrius Alan Wright, age 44, passed into rest, Friday, November 11, 2022, at his residence.
He attended school in the Bulloch County school system and graduated with the Statesboro High School Class of 1998.
At an early age Demetrius became a member of the St. Mary's Missionary Baptist Church. Later, he attended the Johnson Grove Baptist Church of Hiltonia and the Hodges Grove Baptist Church.
He began his work career with the Sack Company and worked as a plumber for a few years before returning to Ogeechee Technical College, where he pursued his passion in truck driving. He was the owner and operator of Wright Trucking and employed by California Cartage Express.
He is preceded in death by his beloved grandfather, Joseph Davis, Sr. and uncle, Joseph Davis, Jr.
He leaves to cherish his memories: his wife, SaFarrah Wright; his children, Demetrius Jadon, Abreea, Devon, and Amir Wright, all of College Park, GA; one stepson, Dorsedious Thomas of Statesboro, GA; mother, Carolyn Wright; father, Alfred Wright; his father-in-law and mother-in-law, Rev. Dr. John (Linda) Harmon; sisters, Shana (Brad) Deal, all of Statesboro, GA; Alicia (Wesley) Swann of Duluth, GA; sister-in-law, Neoski (Robert) Johnson of Louisville, GA; brother-in-law, Theophilus (Amanda) Harmon of Swainsboro, GA; grandmother, Clarice Davis of Statesboro, GA; grandmother-in-law, Annie Mason of Wadley, GA; a devoted friend and mentor, George Lovett; a host of relatives and friends.
A public viewing for Mr. Wright will be held Friday evening, November 18, 2022, from 4 p.m. to 7 p.m. at Hill's Mortuary, Inc. Burial will follow in the St. Mary's Missionary Baptist Church Cemetery.
Mr. Wright will lie in state on the day of service at the church from 10 a.m. until the funeral hour. There will be no viewing after the eulogy.
The funeral service for Mr. Demetrius Wright, will be held at 11 a.m., Saturday, November 19, 2022, at the Hodges Grove Baptist Church, the Rev. Dr. John Harmon, pastor/presiding and Apostle Lonnie Johnson, eulogist
Final rites have been entrusted to Hill's Mortuary, Inc.
To send flowers or a memorial gift to the family of Mr. Demetrius Alan Wright please visit our Sympathy Store.