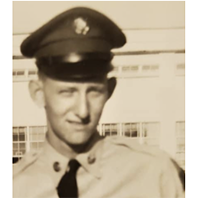 Charles Jerry Shepard, age 80, passed away on Sunday, January 15, 2023, at Westwood Nursing Center in Statesboro, Georgia. Charles was born on March 8, 1942, to the late Charles Lesley Shepard and Garnet Virginia Berry in Lesage, West Virginia.
Mr. Shepard proudly served in the United States Army as a Korea line guard with top security clearance. He was a skilled electrician from the young age of 12 and he made this his lifelong career.
He also enjoyed sports, playing the guitar, square dancing, and visiting the mountains. More than anything, Charles loved his wife of 31 years, Sandra K. Shepard, and his family.
Along with his parents, Charles is preceded in death by his siblings, Sherlyn Fuller and Eddie Denton Shepard; and a stepson, Harry Moore.
He is survived by his wife, Sandra Shepard; children, Susan Smith, Debbie Gwin, Charles "Chuck" Jerry Shepard II, Cathy Lynn Arrowood, Jeffrey Shepard; stepchildren, Tina Zewner, Samuel Spears, Bernard Spears, Vanetta Crapps, and Tarra Turner; niece, Kandra Christian; several grandchildren and greatgrandchildren.
A memorial service will be held at a later date.
To send flowers to the family or plant a tree in memory of Charles Shepard, please visit our floral store.
Arrangements entrusted to Deal Funeral Directors