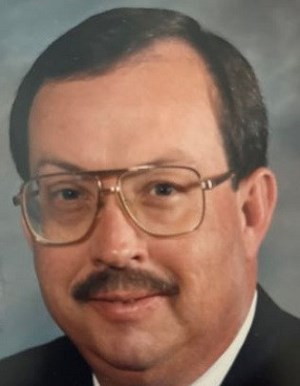 Mr. Bob Wesley Lanier, age 73, passed on June 9th, 2022. He was surrounded by the loving presence of his family at Ogeechee Area Hospice.
Bob was born in Bulloch County and lived in Statesboro for the majority of his life. He attended Statesboro High School, playing both in the marching band and on the football team, and graduated with the class of 1966. Bob studied finance at several colleges, graduating first from Georgia Southern College in 1970. It was in Sweetheart Circle on the campus of GSC that he met the love of his life and wife of over 50 years, Terri Lanier. They married in 1971 and have two daughters, Robin Lanier Burks and Carrie Lanier Haney.
Bob earned additional degrees in finance from Massey Business College, the American Institute of Banking, the School of Banking at UGA, and then an MBA from Pacific Western University. He enjoyed his work in the financial arena, but moreso loved serving people and making a difference in peoples' day. Many people remember him as a friendly face at First Bulloch Bank & Trust where he began as a loan officer in 1973 and advanced to Vice President in 1981. You could also see him driving around town in a gold Volkswagon Beetle, painted with the bank logo on the side.
Later in his career, Bob led a variety of departments and teams in roles spanning finance, marketing, and business development. He spent a decade working between the FDIC, RTC, and DOS during a national financial crisis, where he was utilized in evaluations, operations, training, and high-profile special projects around the nation. Bob retired early and enjoyed the beauty of slowing down, nurturing great friendships, and spending time with family and close friends.
Bob was a faithful steward of God's word and promises, attending First Baptist Church for the majority of his life. As a leader and member of the Statesboro Kiwanis Club for 35 years, Bob enjoyed being active within his community and offered his time and talents freely. He was recognized with many awards for his contributions, but he served not to be noticed but rather as an abiding and faithful servant of his maker.
His parents, the late Rupert and Jean Lanier, bought land in Portal and started a family farm around the time Bob and Terri were in college. That farm grew to be the hub of the Lanier family, with weekends spent fishing, harvesting from the gardens, cooking family meals and enjoying conversation. Lesser-known interests Bob enjoyed included caring for his car collection, maintaining an immaculate yard, collecting rare coins, and telling jokes to get a smile out of someone. He was a master-planner of road trips and vacations, an aficionado of good seafood, and always up for a round of cards or golf.
Bob leaves a legacy of kindness in the mere way he approached life and in the reflection of his giving nature through his wife, daughters, and grandchildren: Makenzie and Hatcher Wadley of Warner Robins, and Ian Haney of Salt Lake City. He gracefully faced a diagnosis of Lewy Body Dementia and spent his last years in quiet moments of beauty with his wife and family. We celebrate his passing as the end of a long journey with that disease and ask that any donations on his behalf go to either the Nursing Fund of First Baptist Church @fbc-statesboro.org or Ogeechee Area Hospice (200 Donehoo Street, Statesboro, GA 30459), as they have cared so well for our family through this illness.
A Memorial Service will be held on Saturday, June 11, 2022 at 11:00 AM in the Chapel of Deal Funeral Directors with Dr. John Waters, Steve Lee and David Parker officiating. The family will receive friends from 9:30 AM until 10:30 AM prior to the service.