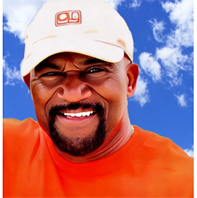 With sadness and compassion, Craig R. Tremble Funeral Homes, Inc., Statesboro Chapel, along with the Family, announce the passing of Anthony (Tony) K. Jones
Anthony (Tony) K. Jones 66, of Sandusky Ohio, was obedient and answered the call of The Master on January 15, 2023 at The Cleveland Clinic, Cleveland, Ohio after a brief illness.
Anthony was born in Statesboro, Bulloch County, Georgia on April 25, 1956, the third child to the Late Mr. P.J. Jones and Mrs. Ronella Winn-Jones.
Tony graduated from The Southeast Bulloch High School in Brooklet GA. in 1973. He was Vice President of his senior class, member of the student counsel and voted Mr. Senior, his senior year. Tony was loved by his classmates and won the title by a landslide of "Mr. Black Southeast Bulloch". He was a "Yellow Jacket" with the school's football team from 1970-1973. He also won the title for Best Defensive Lineman for the School State Championship in 1972. He furthered his education at Morehouse State University in 1973.
After relocating to Ohio, he worked in managerial positions for General Motors & Kia Financial.
Tony wore many crowns - a devoted husband, father, grandfather, brother, uncle & friend just to name a few. He will always be remembered for the love shown to his family and friends. Though he lived in Ohio for over 40 years, he never missed a chance to come home for his family reunions or just to reunite with his siblings and family. He loved football, Dallas Cowboys & Alabama Crimson (Roll) Tide, golfing, and fishing.
He leaves to cherish his precious memories, legacy and to mourn, wife Muriel Robinson-Jones; sons, Anthony (Alexis) Jones and Spencer Robinson; daughter, Rhian Jones. – all of Sandusky Ohio; grandchildren: Duwone, Hemi & Anthony; siblings: Linda Jones(Hinson) Howard, Spencer Jones, Rosebud Jones-Hilliard, all of Jacksonville Florida, Marilyn Jones (Dave) Sheffield of Reidsville GA, Adolphus Jones & Randy Crawford, both of Atlanta GA, Larry (Debra) Allen of Savannah GA; aunts: Geraldine Jones-McBride of Brooklet GA, Caretha Jones-Smith & Ruby Clark- Jones both of Savannah GA & Lois Dubois-Washington of Jacksonville FL; uncle: Otis (Harriett) Winn of Jacksonville FL. A host of nieces, nephews, cousins, other relatives, and friends.
All rights entrusted to the care of Toft Funeral Home Sandusky Ohio.
Courtesy announcement of Craig R. Tremble Funeral Homes, Inc.
To send flowers to the family or plant a tree in memory of Mr. Anthony (Tony) Keufauver Jones, please visit our floral store.