The remarkable journey for four Statesboro children, who were all born premature, continued as they graduated together from Statesboro High Shool (SHS) on May 24th with honors. Their entire academic journey, to this point, has been together. Starting at Julia P. Bryant Elementary, then William James Middle School and finishing at Statesboro High school.
The four, Olivia Long and triplets, Luke Gerguis, Daniel Gerguis and Christopher Gerguis, all began their journey in Memorial Medical Center's Neonatal Intensive Care Unit in Savannah. The Statesboro natives were born weeks apart in what was a harrowing moment for their parents.
Olivia was born on May 4, 2005, 11 weeks early and weighing only 3.1 pounds. She was in the Neonatal ICU for 40 days and 40 nights.
Luke, Daniel and Christopher were born on May 22, 2005, 11 weeks early and also spent six weeks in the Neonatal ICU.
This story and their journey is personal for my wife Lori and me. Olivia is our niece. Her dad Jason is Lori's brother and her mom Melissa worked in Lori's photography studio during college. Our daughter Edie Grace considers Olivia the little sister she never had.
The Gerguis family are wonderful friends and long time clients of Lori Grice Photography. Lori has been their families portrait historian. First photographing their parents, Dr. Angie Gerguis and Dr. John Gerguis' wedding and pretty much every milestone in their family since.
Even though each of their journeys are as different as their personalities, they have all overcome this astonishing start to enjoy great success academically, in sports and also extra circular activities. Each have a unique perspective and understanding on the gift that their lives are through the miracle of modern medicine. Each of them are equally focused on making their mark on the world also.
Olivia's Journey
Olivia was born with a stage 4 brain bleed, which would need surgery to correct. As they were preparing her for surgery they did one additional C.T. Scan and the bleed was gone. Her doctor was so doubtful he escorted her in the C.T. Scanner personally to see for himself. He was in complete disbelief that it was gone.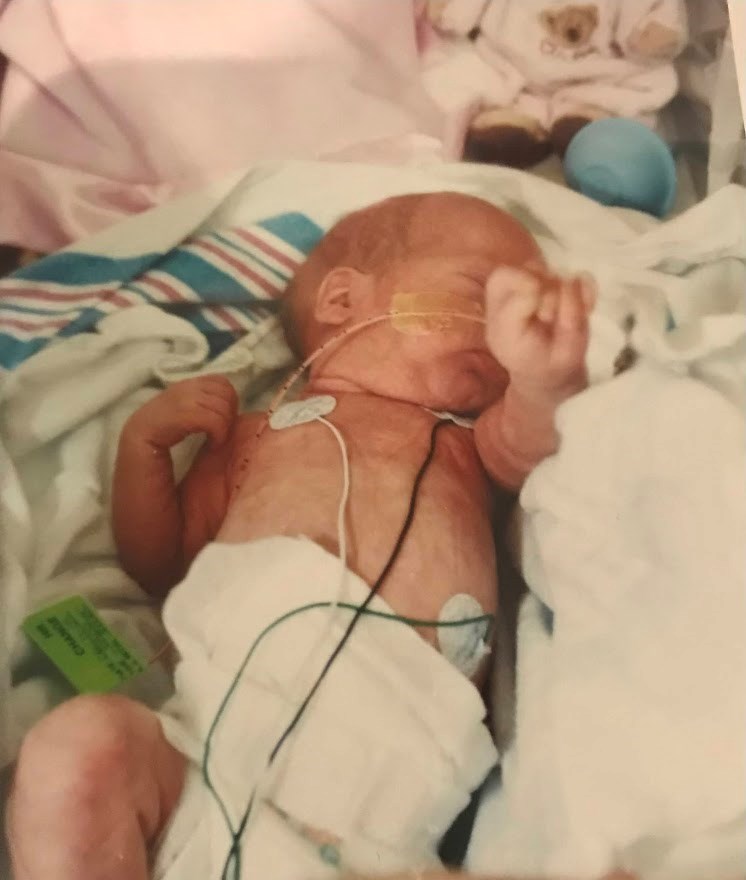 "Prayer was my first exposure to life. My parents tell me stories of how they would get calls, notes and messages from strangers who were gathering together in prayer for me, a stranger to them," said Olivia Long. "By all technicalities it was a miracle by prayer, not science, that resolved my brain bleed."
Olivia's life has been filled with medical challenges. She couldn't go to daycare until she was three due to her compromised immune system. Just before her senior year began, she found herself back in the hospital undergoing brain surgery. The surgery, was a success, but she was hospital homebound missing the first month and half of her senior year. She missed over half of her junior year, but she still managed to graduate on time, with honors.
She was active in school including competitive cheer as a flyer, serving as the yearbook editor and participating in theater with Frazier.
"When I found myself struggling to comprehend why this is happening to me I am reminded that God doesn't give us anything that we can't handle," said Olivia. "I experienced bullying as well. This was like one of the most lonely seasons of my life. It was hard, but I persevered. My hope is that some student who is struggling to be heard and understood will read this and find hope that it will get better."
Olivia described how a co-worker of her mom who had learned about her brain surgery penned a touching letter to her. "It was the second day of my senior year and I still had so long till I got to go back to school. In the letter she described how she had also had brain surgery and shared her journey of recovery. It helped so much acknowledging that someone else had been through something similar and had a great outcome."
She often struggled with feeling that she was not listened, to especially by medical professionals, because they saw her as a child and a female, which allowed them to justify not hearing her. After 8 months of struggling with a list of medical issues without a diagnosis a female Physicians Assistant finally listened to her. It was that PA who ordered the C.T. scan that finally identified a mass in her brain leading to brain surgery.
Being heard was such a refreshing moment for Olivia. Her PA inspired her to follow a similar path. She has been accepted into Augusta University's Honors College, majoring in nursing with a goal of becoming a neuro surgery PA.
She applied to 20 colleges and was accepted to all 20.
"I want to be a PA in neuro surgery so I can help people like me who have not been listened to by other medical professionals," said Olivia. "I want to be the person my PA and my mom's friend was to me. Allowing my journey to help inspire others and promising to listen, truly listen, to every patient that I touch."
Luke's Journey
Luke is the politician of the group and self appointed spokesperson.
Luke and his brothers didn't have the medical challenges that Olivia has experienced. Each of them have had issues, but nothing that parallels her struggles. They thought that not being heard by their doctors, who happened to also be their parents, was simply because they were their parents. They related to some of Olivia's struggles, but in a much more comical way.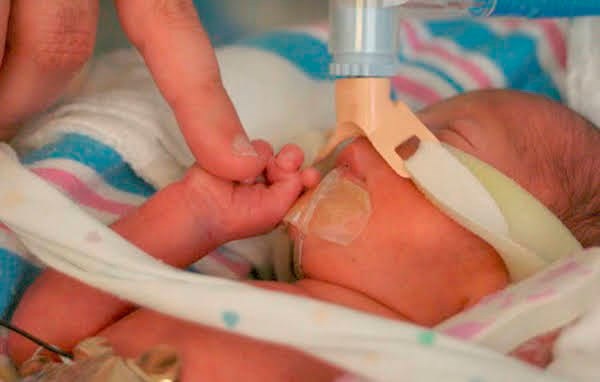 When the Gerguis boys were born, they were about the size of their dad's hands which is difficult to believe when you see how healthy each of them are today. Their lungs had not developed fully when they were born, so they all have struggled with asthma due to this. Some of their favorite pictures show their tiny hands, which were so small at birth that they would not even fit around their dad's thumb. To complicate their start even more, all three of them contracted MRSA for ten days in the NICU.
"The three of us have felt that the bar has always been set pretty high for us being raised by such smart and successful parents. Mom was the first women to enter the Tennessee residency program and dad entered college already as a sophomore straight from highschool," said Luke Gerguis. "Mom and Dad both graduated with top honors in high school and college."
Some of Luke's extra circular participations included marching band playing the sax. He also plays the piano, participated in Skills USA, was a member of the National Honors Society, was elected as Student Government Senior Class President, played on the Golf team and participated in the Model UN.
Luke applied to five colleges including three Ivy's. He was accepted into UGA and Georgia Tech. He selected Georgia Tech and is majoring in engineering. He still hasn't fully ruled out medical school.
Daniel's Journey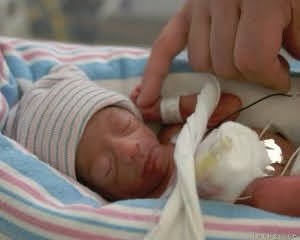 Daniel is pretty much the self appointed leader of the pack with the Gerguis trio. In fact, he reminds Luke that the only reason he become Student Body President was because of his brilliant campaign strategy.
His extra circulars included Skills USA, Technology Student Association, Soccer, Cross Country, National Honors Society, Beta Club and he plays the piano.
Daniel applied to nine colleges and got accepted to four. He was wait-listed for two. Two of the nine were Ivy's.
He chose UGA majoring in biology and pre-med. He plans on becoming a neuro surgeon and hiring Olivia as his PA.
"I want to make a difference in people's lives in a way that no one else can," said Daniel when asked why he chose Neuro Surgery. As for their journey, he said that "trials leads to perseverance and perseverance leads to hope."
Christopher's Journey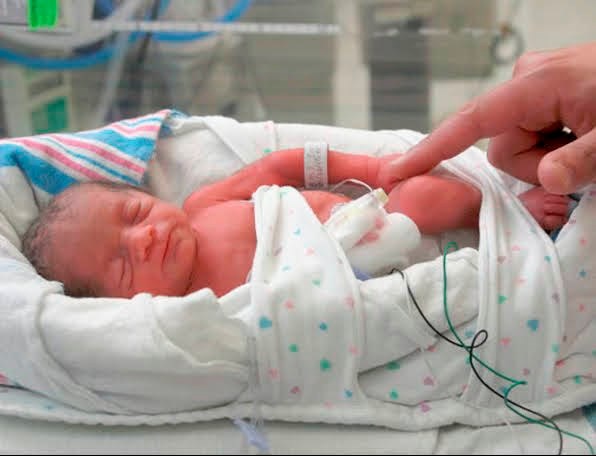 Christopher is the free spirit.
His extra circulars included Cross Country, Soccer Manager, Art Club, National Honors Society, Beta Club, FCA and piano.
He applied to seven schools and really struggled to decide which one would be his final choice.
Eventually UGA beat out SCAD. He will be persuing a Bachelors in Fine Art with a focus on graphic design. But he wants to keep his options open.
Christopher - UGA - BFA art - graphic design - not fully set on one path.
Wonder what it is like knowing that your life has began as a miracle and the miracles seem to continue?
"Growing up there is almost a fear of being a waste of a miracle which caused me to raise my standards even higher," said Olivia Long.
"We agree, living up to high expectations set by our parents along with knowing that we are all miracles pushed us to work even harder for the goals we have all set," said Daniel Gerguis.
"I want to make peoples lives better. We have gone through these things so I can help other people facing similar challenges," said Luke Gerguis.
"I like to make people smile, laugh and happy and I am not looking to change the world in a big way," said Christopher. "Instead I want to excel in finding small ways to make people happy."
Inspiring four
I interviewed all four of these impressive graduates together at my office. It was one of the most heartfelt and inspiring interviews that I have ever been a part of. They are each so wonderfully gifted and talented. These four have a special bond. They understand the gift of life that is unique to them. A gift of miracles that push them to be the best at everything everyday. They are each driven to make an impact on this world in their own way.
Their accomplishments to date are staggering. But, I think we all know they are just getting started.
We look forward to continue to follow their success and cheering them on where we can each step of the way.