Smallcakes of Statesboro, yes, cupcakes and more they've got… some that even the Grinch liked a lot.
The Grinch visited the "cupcakery" Friday evening, Dec. 9, and, though, he had a grimace, must have discovered something, for he put the holiday spirit within us.
He seemed to like the Grinch cupcakes, Grinch Rice Krispies, mini cakes, cake-sicles, and cake pops they had there. They even had a hot cocoa cupcake at the event that some said was delicious.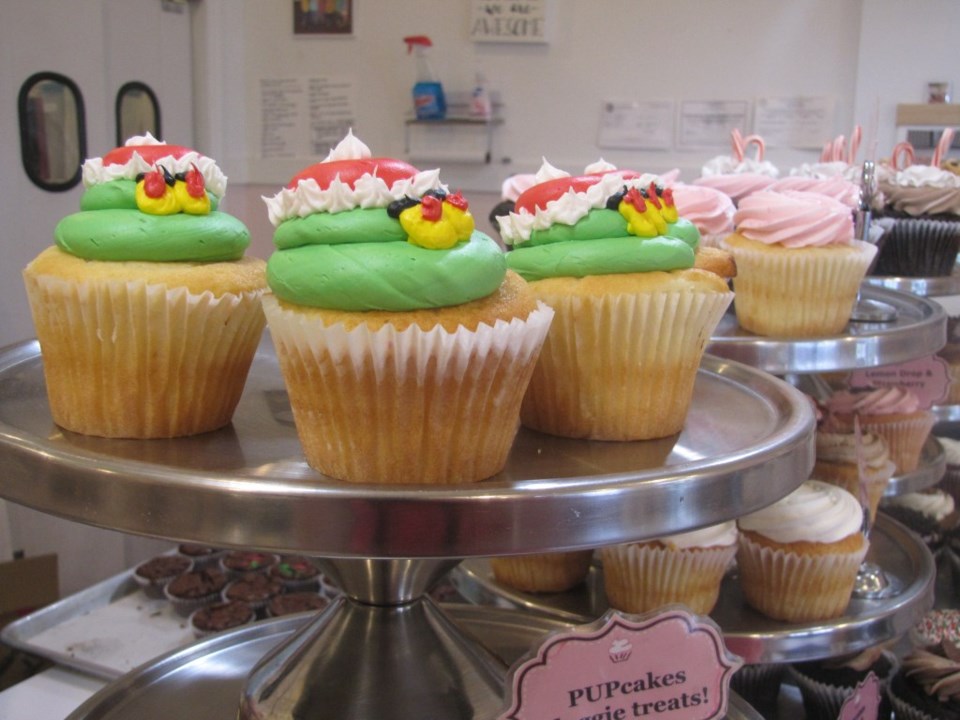 The green grump stopped by the bakery business on 110 Brampton Ave. and visited with a large crowd of children and their parents and adults who are fans of the book, T.V. special, and film. In fact, admission into the business to see the Grinch was free. Throughout the evening, he moved around the crowd, mingled, played, and posed for photographs.
Lani Davis, manager of Smallcakes of Statesboro, said, "We try to have a big character event every other month and have our Grinch event every year the week after Chili Town. The turnout depends on a lot of factors."
The Grinch Cheered the Crowd
The turnout was large on Friday evening with a group of about 20 arriving just as the Grinch had entered for the start time. The number soon well exceeded that, and the place was packed.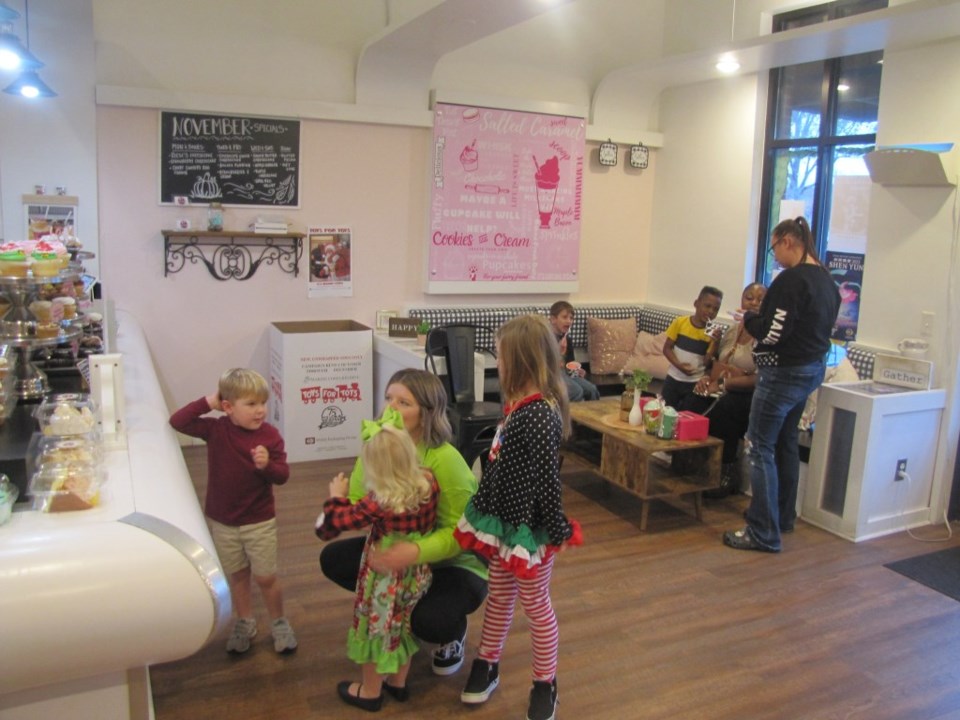 Breanna Howard, mother of Zion, 3, and Ethan, 1, was one of the ones who came early with her children.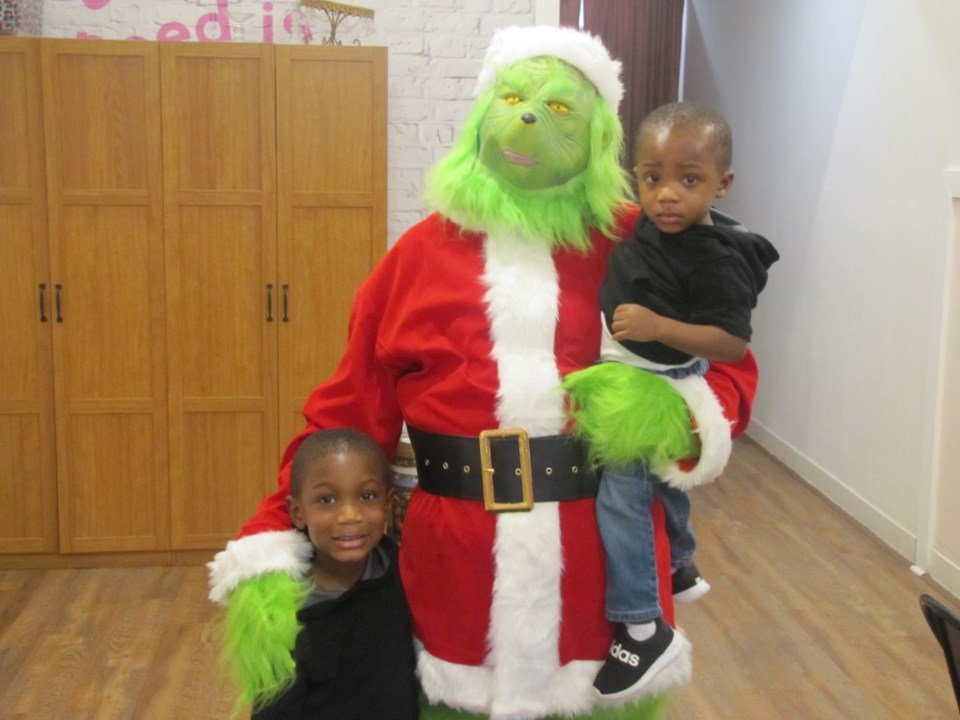 Breanna said, "The three year old has been infatuated with the Grinch. This is his first year. We watched the movie and read the book together, and we even had a Grinch Christmas tree."
Next, she said her one year old was not afraid of the Grinch either.
Some adults liked posing with the Grinch as well.
Elizabeth Phoenix of Statesboro and Sideah Taylor who moved to Statesboro from Alaska said they both work with Dr. Ajay Jain and both like the Grinch.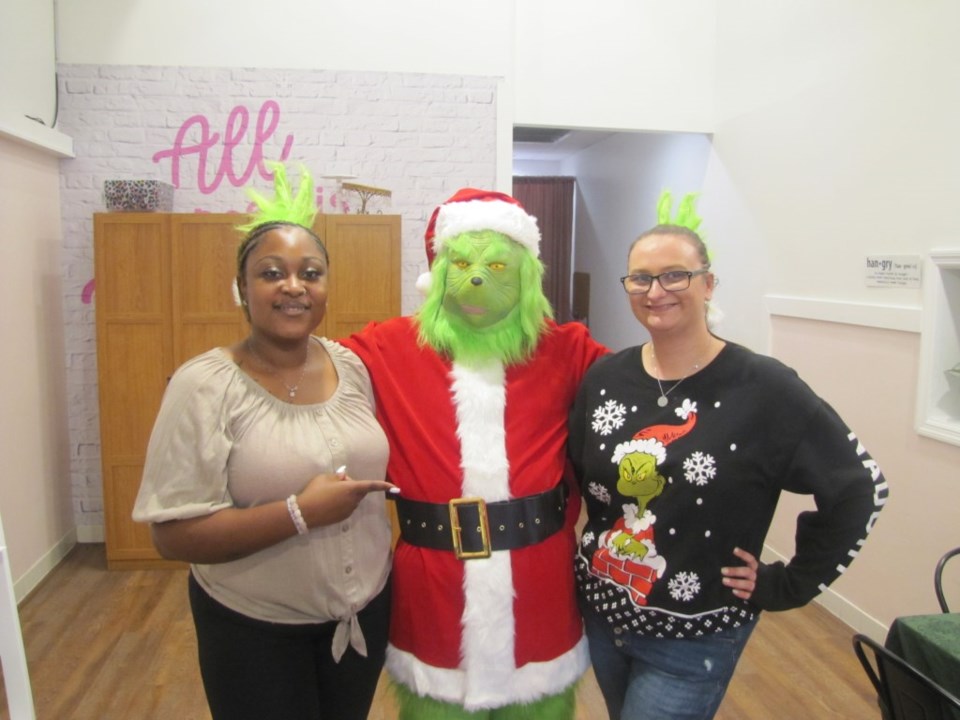 Sideah said, "It's nice to see things other than Santa."
"I love the Grinch. He always got the attention and showed that bad guys could be good," she said.
Before the event, Lani said Smallcakes of Statesboro was opened August of 2019 and that they have had The Grinch event every year.
"Each one is amazing. Our community really looks forward to it. We may open up 'Grinch Deliveries' closer to Christmas," she added.
Smallcakes of Statesboro Hosts Popular Characters Year-round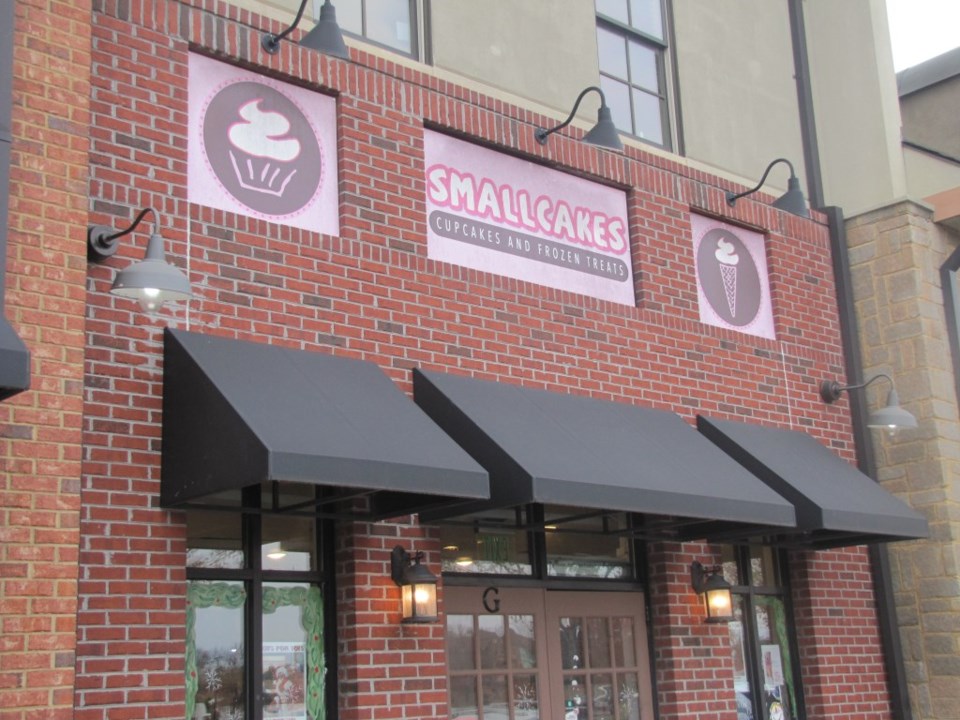 Smallcakes of Statesboro has events throughout the year.
Lani said, "Our most popular event by far was Chase from Paw Patrol this summer. At least 400 people came. We love providing these free events for children in our community and will continue to do so as long as the community keeps showing up."
She said that they provide costumes and one team member always volunteers to dress up and play the role.
In fact, they have over 10 costumes, and Lani's team works together to plan each event.
"They love dressing up and it's a great way for them to earn extra income," Lani added.
Next, Lani said, "Our Elsa has gone to many birthday parties."
No Plans for New Year's Eve But Big Ones for 2023
Lani said they do not have an event planned for New Year's Eve or New Year's.
"We do not have an event planned for this time. We will be closed early on New Year's Eve and all New Year's Day. It's important to me to give our team time off to enjoy holidays," Lani said.
Nevertheless, the business does have an event planned for early 2023 and will have more after that.
"Our next event is Encanto! We are so excited," Lani exclaimed.
Smallcakes of Statesboro is owned by Summer Clark of Valdosta. She is originally from Statesboro and her family still resides there.
For more information, see their website https://www.smallcakesstatesboro.com/ or go to their Facebook page: https://www.facebook.com/smallcakesstatesboro .