The Statesboro Police Department is inviting all local businesses to participate in its video surveillance technology known as the Fusus Protection System. The pre-requisite to enrollment is having an existing camera NVR (DVR) system in place. The SPD provides the equipment, enrollment, and installation process for free. There is no monthly monitoring fee attached.
The more local businesses that participate in the Fusus protection system, the safer the Statesboro community can be.
How Fusus works
Fusus is a software which is paired to your existing video system. After Fusus is paired with your system, it gives law enforcement the ability to access your cameras and view your business's most frequented areas. This is extremely important to law enforcement as it reduces the time for cases to be solved. In high-risk situations, it helps to identify and apprehend perpetrators more quickly and in conflicting witness testimony situations, it clarifies the grey areas quicker.

Each business can restrict the use of its cameras that surveil private and high security areas. The SPD is most concerned with shared community areas, particularly cameras on which external areas and roadways can be seen.
Imagine: It's 2am, and there is an incident on or near your property for which there are no witnesses to give testimony. But your cameras are watching and feeding their information directly to SPD.
By having businesses involved in in the Fusus system, law enforcement can respond more quickly by accessing the integrated cameras footage at their headquarters. They can pull up the necessary footage, which allows them to more efficiently follow their potential leads to solve their cases quicker.
Fusus shared one such success story from the SPD system here. Grice Connect has shared stories on the system's success, as well.
Captian Akins installed the Fusus system in Grice Connects headquarters in downtown Statesboro. Since the installation we have seen a dramatic decrease in issues of concern around our headquarters. We highly encourage others to learn more about this important crime fighting tool.
System has improved department efficiency
Captain Jared Akins of the SPD overwhelmingly esteems the Fusus system. He says that its ability to help the SPD operations department work more quickly in solving cases has improved the department's overall efficiency.
"We have 41 active sites on Fusus and 660 participating cameras so far," Akins said. "The SPD began the rollout of the system in 2021 and since having it in use, we've had several successful cases of improvements in local crime areas. We desire to build out this network of local businesses participating in Fusus because it will help us reduce the need for relying on individual eyewitness testimony. We desire to have camera usage in congregating areas such as parking lots and places that don't get much surveillance. We are not interested in a business's private areas or high security areas unless that is offered to us."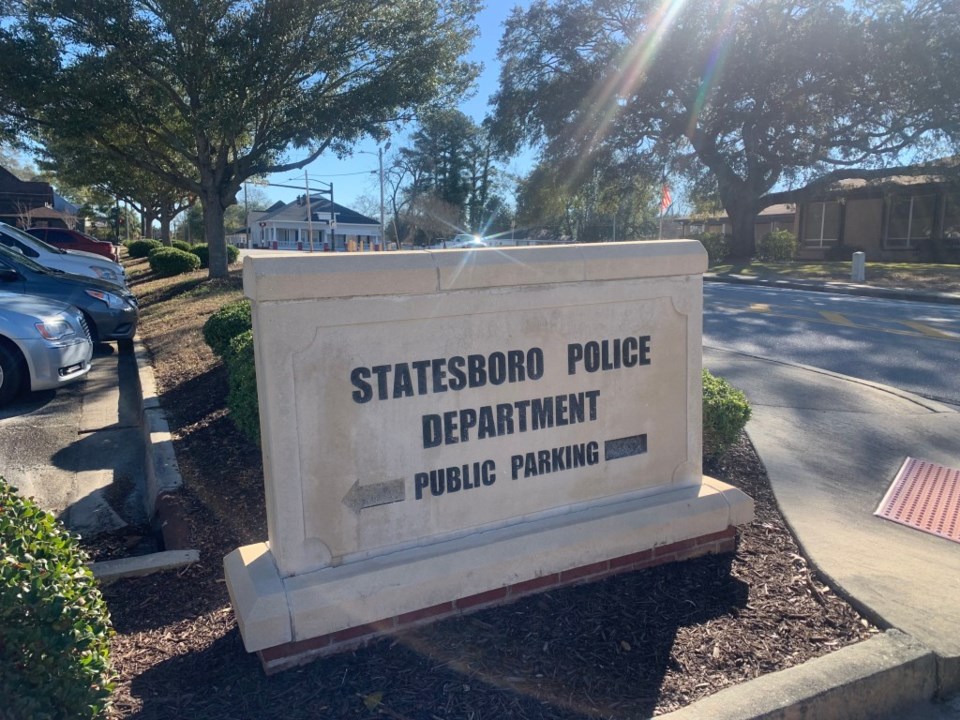 A team effort
Akins would like to thank the City of Statesboro for funding the SPD's Fusus Protection System. He would like to thank the Fusus company in Peachtree Corners, GA, as well for providing daily assistance and support.
"The Fusus company continues to be attentive to our business needs and provides helpful, prompt support," he said.
Finally, Akins extends his appreciation to the first participants of the system in Statesboro: the One Eleven South Apartment Complex and Pinewood Manor Apartment Complex.

If you have any further questions regarding the Fusus system or its enrollment process, you can contact Captain Akins at (912) 531-8854.