Just after Thanksgiving, a group of Santa's Scout Elves arrived at the Port of Savannah on special assignment from Santa himself.
Santa asked them to learn more about how the port, one of the busiest in the country, works during the holiday season.
Wearing their high visibility safety gear, the Elves have been spotted around the port in the cabs of cranes, which move containers on and off ships. They also made their way onto jockey trucks, helping to carry containers of presents from the docks to the stacks.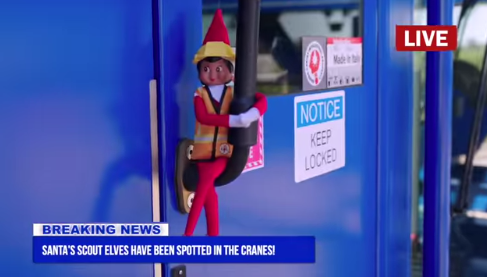 According to the Ports Authority, moving presents from ship to shore will be the Elves' number one priority this holiday season.
The Elves are working around the clock at the port, which is a 24/7 operation year-round. You can tune in to GPA TV on the Georgia Ports Authority Facebook page each Friday in December to learn more about their work.