On Sunday, March 26, Laterria Mincey became a first-time homeowner.
She is now the resident of House #59 from Habitat for Humanity of Bulloch County. The finishing of this house comes as a complete relief for Mincey and the full Bulloch Habitat crew -- especially since the construction of this house started back in March of 2020. Now, as you can imagine, the construction of this house was halted due to the Covid-19 Pandemic. So after three long years of hard work and determination, Mincey can finally rest in the rewards of her sustained labor.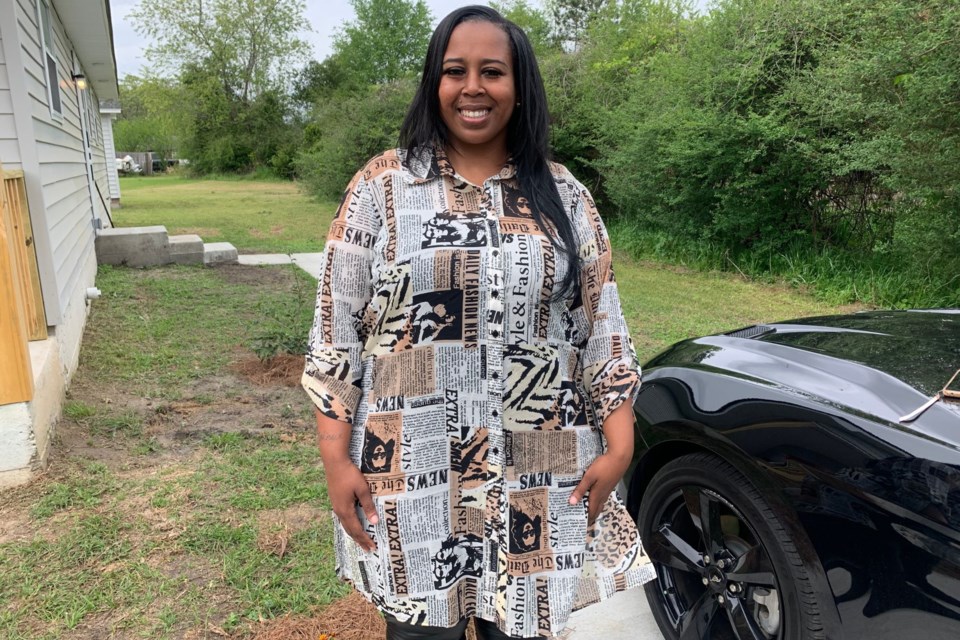 Mincey will soon move into her new home on Green Street with her four children. Close family and friends came together for a special dedication ceremony of Mincey's home. Some notables in attendance were Bulloch County Habitat for Humanity Executive Director, Kathy Jenkins, as well as Aaron Marcinkevich, Habitat for Humanity of Bulloch County Construction Manager. Additionally, a few members of the Statesboro City Council were present as well, including Paulette Chavers (2nd District) and Shari Barr (5th District). The recipient of Habitat Home #60, Maria Lipsey, was also there in support of Mincey and her family.
During the entire dedication ceremony, Mincey was simply overcome with emotion. She even found herself at moments being at a loss for words. Her sheer joy at having a new home for her and her children to call their own was almost too much to take in all at once. In speaking with Mincey following the dedication service, she had these words to express.
"This house has been in the making for about three years now, but I am so happy that it is finally completed," she said. "It has been a journey to reach this point, especially given the halts that we experienced due to the Covid-19 Pandemic. However, it is finally complete, and me and my children get to enjoy our beautiful new home."
During our conversation, Mincey also could not stop gushing over her most treasured home amenity: her backyard!
"What I am looking forward to most about my new home is my backyard," she shared. "The residence that we lived at before did not have the luxury of a backyard. So, the experience of having a home with an amazing backyard means everything to me."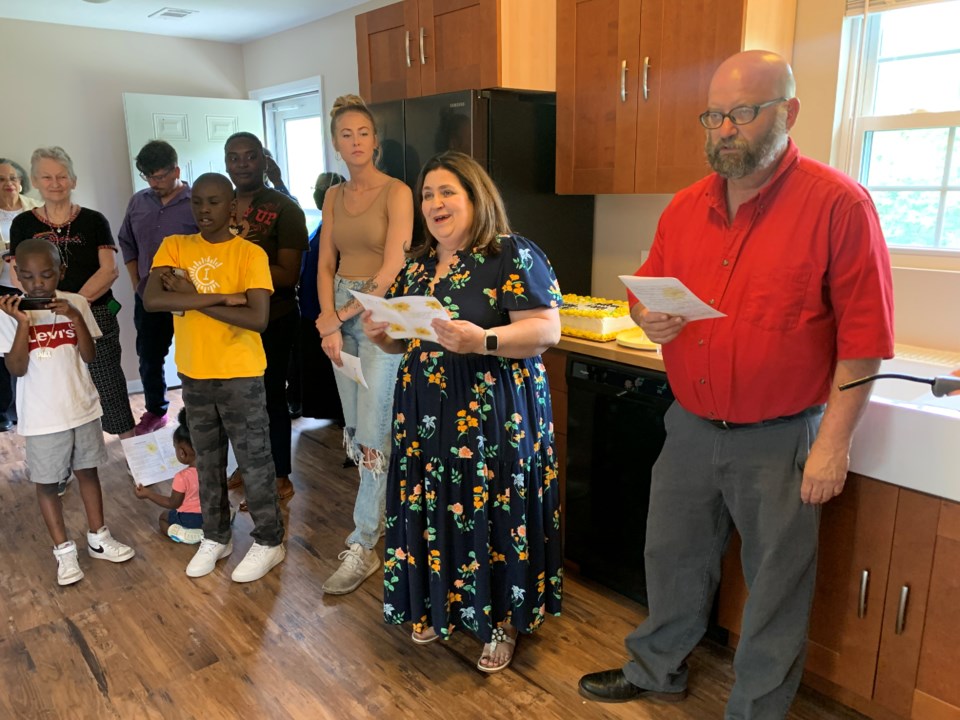 Habitat's Executive Director Kathy Jenkins also shared in the sentiments of Mincey.
"We broke ground on House #59 in March of 2020. And although we experienced many Covid-19 complications, we were still able to keep moving forward on the progress with this home," she said. "So, we are so happy to be finally finished and able to move Ms. Mincey into her beautiful new home."
The Habitat Homeowner program selects individuals at a local level who may need financial support in gaining decent and affordable housing. Interested individuals may apply to the program via the Habitat for Humanity website. The organization will select those applicants whose families might be most affected by the current economic conditions. Those conditions range from that of unpredictable rent increases to unsafe neighborhoods to the lack of affordable housing.
Prospective homeowners must complete 90 of 250 sweat equity hours with participation in the actual building of their homes. The remaining 160 may be made up by regular involvement in the various local programs and events held by the Habitat for Humanity organization.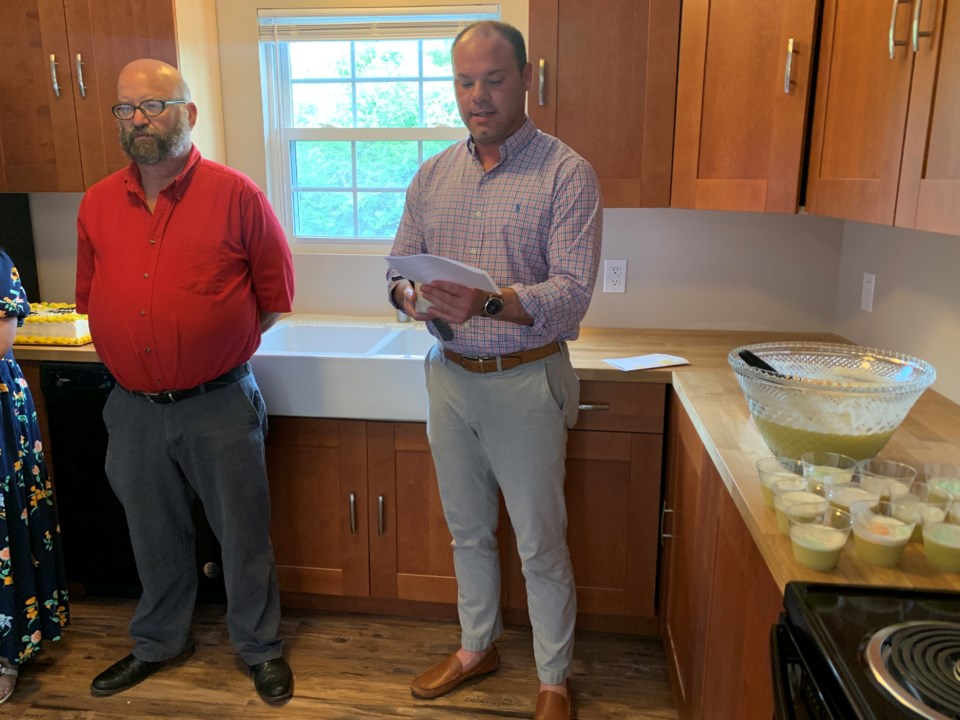 If you are interested in volunteering with Habitat for Humanity on homes being currently constructed or would like to donate to the organization, please visit their website (https://habitatbulloch.org/) for ongoing Saturday site locations and donation information.