Statesboro and Bulloch firefighters responded to a house fire in the city of Statesboro on Tuesday, January 24, 2023. When firefighters arrived they reported flames were visible from the home.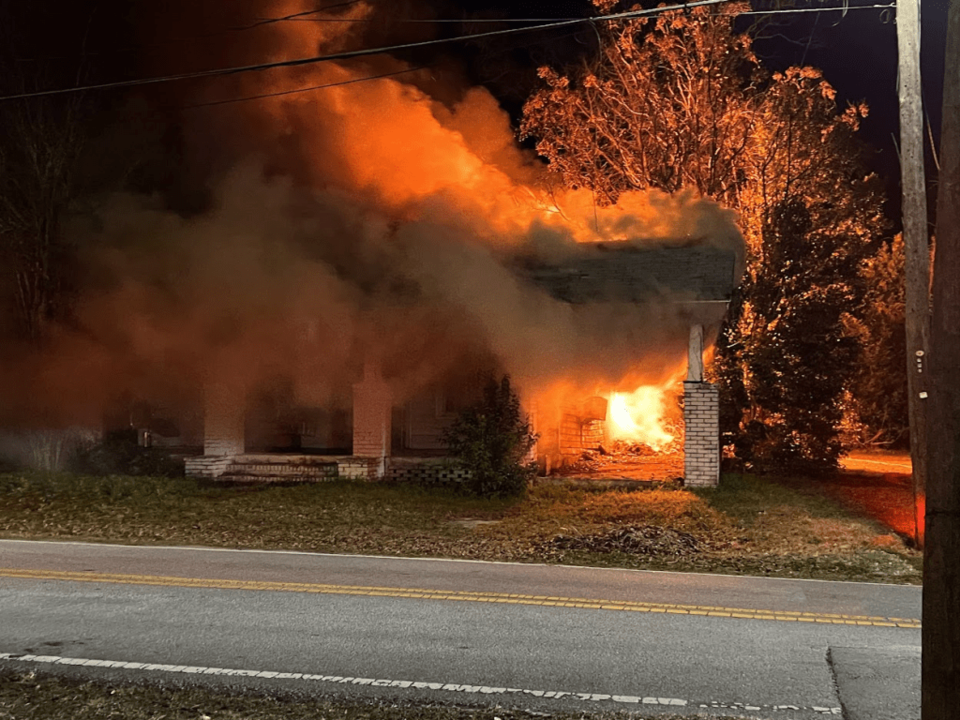 Bulloch County 911 dispatched Statesboro Fire and Bulloch County Fire to the 200 block of Church street in the city at 6:51 pm.
Firefighters aggressively attacked the heavily involved wooden structure and protected another home that was very close. FIrefighters had the fire under control quickly. They remained on the scene for over an hour overhauling the structure and making sure all of the hotspots were extinguished.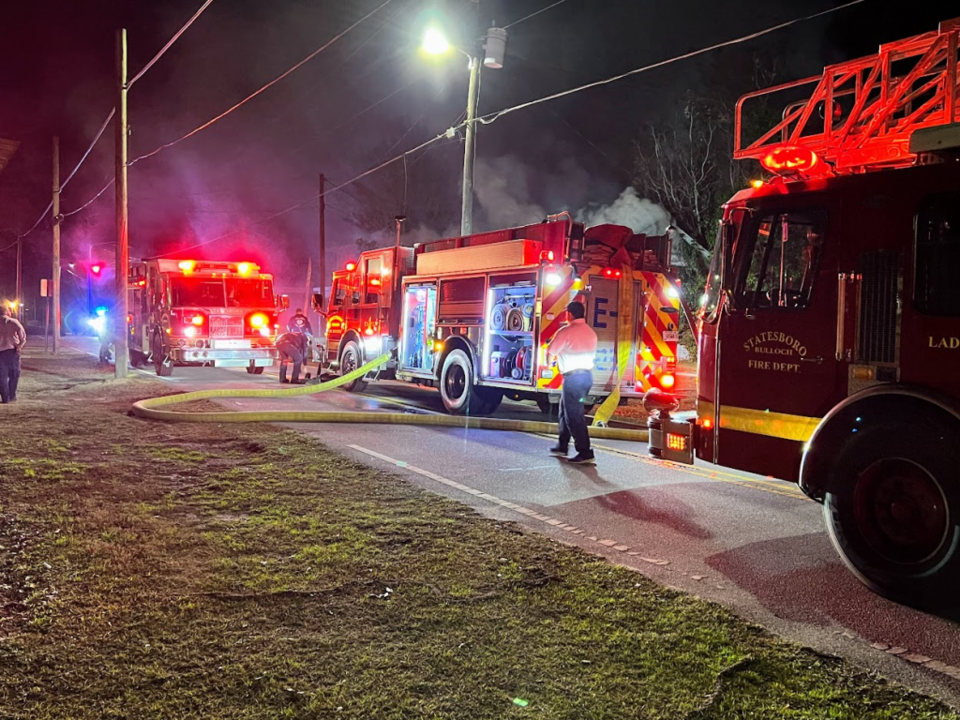 No one was home at the time of the house fire and there were no injuries reported.
Statesboro Police Officers responded to assist with with temporary road closures and crowd control.
Bulloch County EMS responded as a precaution.
The cause of the fire is undetermined at this time Statesboro Fire will conduct a routine cause and origin investigation.