The vibrant autumn leaves are falling, our warm jackets are out for the crisp weather (every other day), and the Thanksgiving holiday planning has begun. Friends, I don't know about you, but I never feel heart-warming nostalgia like I do during the Thanksgiving season. Oh, the cherished memories of cooking and sharing Thanksgiving feasts with dear family and friends in years past!
Maybe your Thanksgiving is non-traditional or maybe, like for me, it's a great replica of generations passed. Are you hosting? Carving the turkey? Traveling? Are you delegating tasks? Are you pulling out your great-grandmother's masterpiece recipe or venturing out and trying something new?
As the month of thanks is here, I want to both thank and honor the late Mr. B.H. Claxton from Hazlehurst, Georgia, for the endearing sweet potato casserole recipe he shared with me many years ago and, in turn, share it with you. It's quite the dish!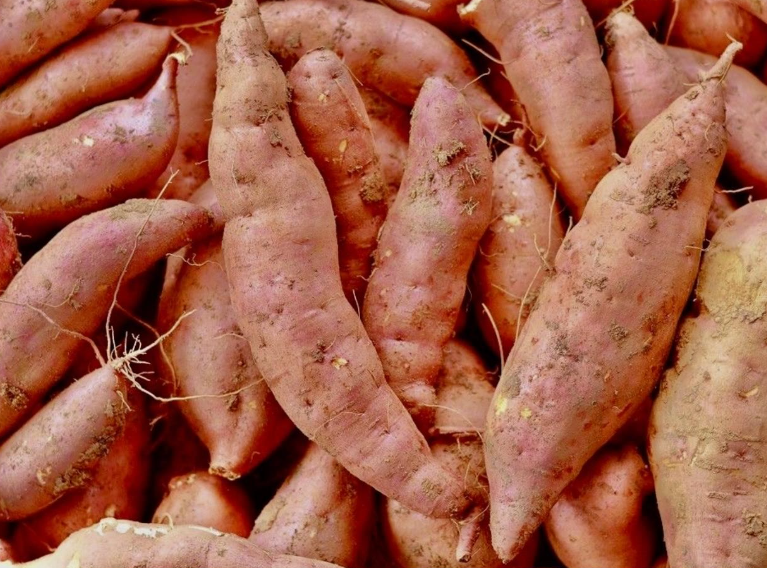 What makes this recipe so special? The flavorful topping. Of course, toppings for sweet potato casserole include but are not limited to brown sugar, pecans, and marshmallows. Mr. Claxton's, however, humbly steals the show with toasted coconut.
Sunday Sweet Potato Casserole
3 cups mashed cooked sweet potatoes
1 cup granulated sugar
½ cup milk
2 eggs
1 tsp pure vanilla
Combine all ingredients above and pour into an 8x12 baking dish.
Then combine the following:
1/3 cup flour
1 cup toasted chopped nuts
1 cup toasted coconut
1 cup brown sugar
1/3 cup melted butter
3. Sprinkle topping over potatoes and bake at 350 degrees until golden brown -- about 30 minutes.
As you begin to heat up your oven and make all the necessary preparations for Thanksgiving, I hope you will not only give Mr. Claxton's recipe a try, but that you'll also use this time to reflect. May your hearts be filled abundantly with gratitude, and may you give to those around you that may be alone or feel forgotten during this holiday season. And no matter what season you find yourself, don't forget that there is always a reason to be thankful.
With much love and best dishes,
Cathy