Imagine a place where who you are and where you are from and the circumstances that surround your life do not determine your access to experiences and opportunities. The Boys & Girls Club of Bulloch County believes that every child has what it takes and that dreams have no limits.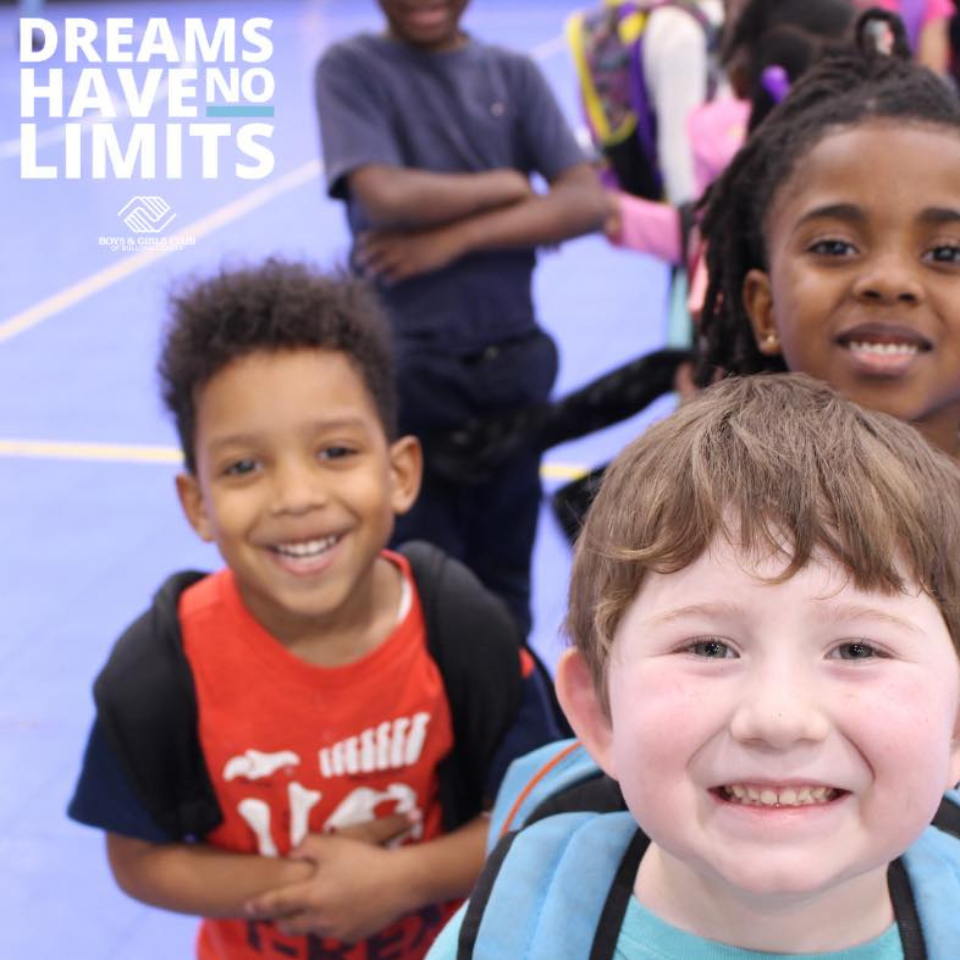 Fun, safe and constructive environment for kids and teens
The Boys & Girls Club provides a fun, safe and constructive environment for kids and teens during out-of-school hours, including summer and afterschool. The programs at the club are community based and led by a professional staff and are designed to help young people succeed in school, develop leadership skills, and maintain healthy lifestyles.
Mike Jones, Executive Director, stated, "We have been open for our 22nd year and over 10,120 kids have been a part of this club. Many after high school graduation have pursued higher education and entered the work force. Currently, we are reaching out to past club members and surveying them. We are asking what were their dreams? Where are you in the process of following your dreams? Did our club help you and if it did, how so?"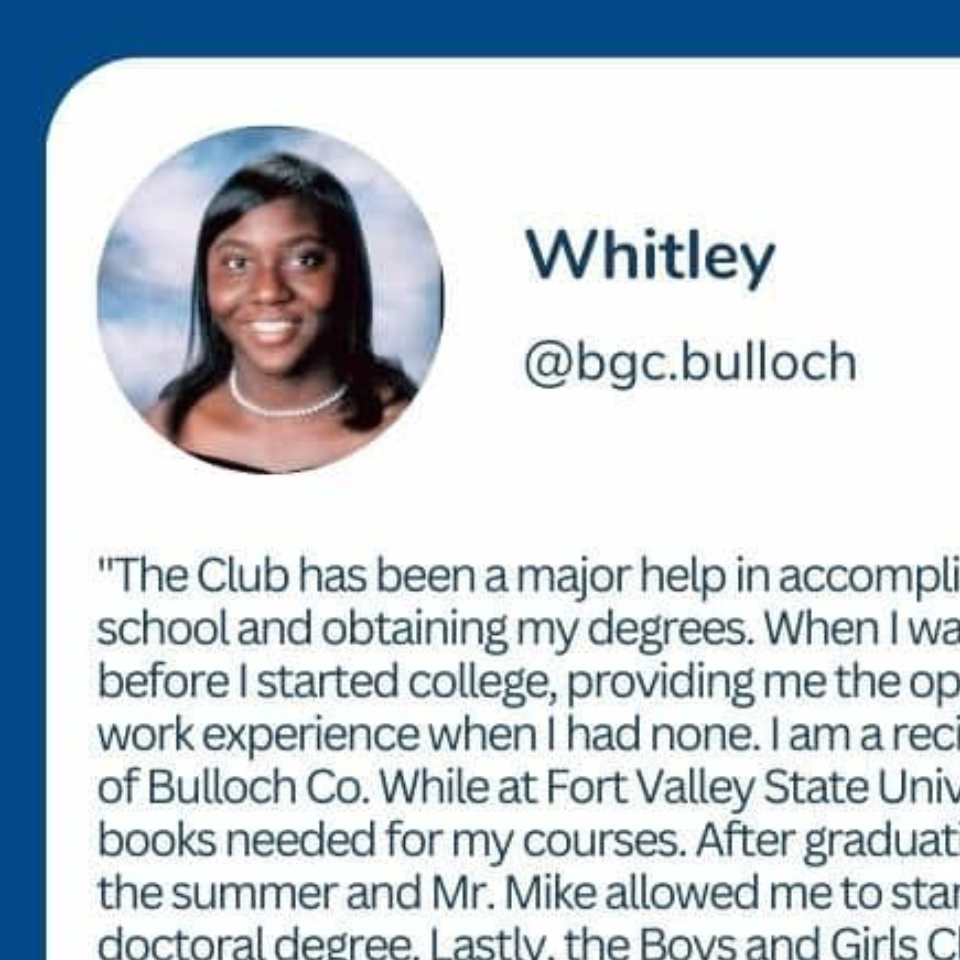 Whitley, once a club kid of the Boys & Girls Club of Bulloch County, was Youth of the Year in 2005 and a graduate of Statesboro High Class of 2006. She stated, "The club has been a major help in accomplishing and achieving all my dreams of attending school and obtaining my degrees. When I was 18, the club gave me my first job the summer before I started college, providing me with the opportunity to earn my own money and giving me work experience when I had none. I am a recipient of two scholarships from the Boys & Girls Club of Bulloch County. While at Fort Valley State University, this paid for college dorm expenses and books needed for my courses. After graduation from Fort Valley in May 2013, I came home for the summer and Mr. Mike allowed me to start working at the club again until time to start my doctoral degree. Lastly, the Boys & Girls Club gave me $1500 for travel and moving expenses to Tallahassee, Florida when I found out that I had gotten into Florida A&M University. The Boys & Girls Club of Bulloch County has been monumental in achieving my dreams!"
Mike stated, "Whitley has graduated with a Bachelor's of Science degree in Biology, a Master's of Science degree in Biotechnology, and is currently a 4th year PhD Candidate with a concentration in micro and molecular biology."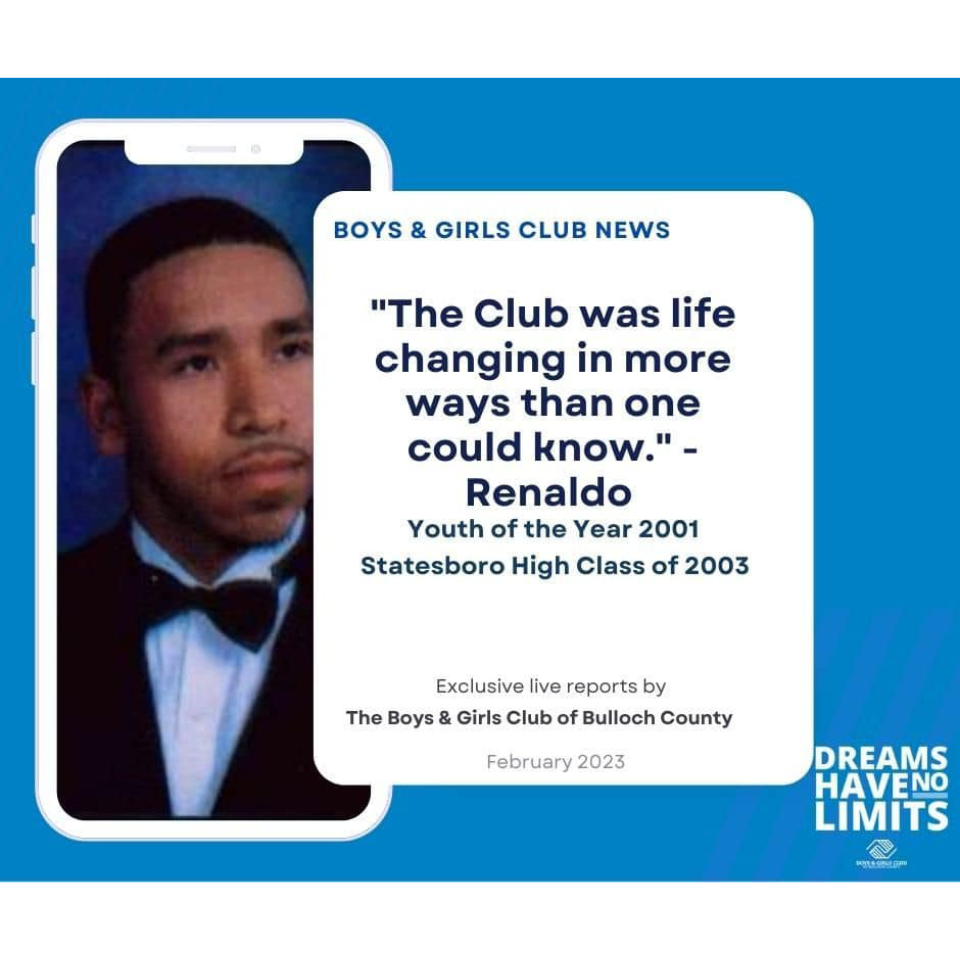 Renaldo, once a kid of the Boys & Girls Club, was Youth of the Year in 2001 and a graduate of Statesboro High Class of 2003. He stated, "The Club helped me accomplish my dreams by instilling in me motivation and inspiration. I was given all the tools needed to achieve my dream. I am very thankful to the club for that. The Club was life changing in more ways than one could know. It gave me a passion and goal to pass along what was giving to me in that I can be what I achieve with the help of people who believed in me. My story is open ended. It started with the question of who I am and who has my back. The Club did and it always did at any moment I needed. I've always stuck to the basic principles of the club to enable all young people, especially those who need it the most, to reach their full potential as productive, caring, responsible citizens."
Mike said, "Renaldo was the Boys & Girls Club of Bulloch County's First Youth of the Year winner. He went on to Georgia Southern and graduated with a Master's in Public Administration Non-Profit and is currently a consultant in non-profit work and foundations."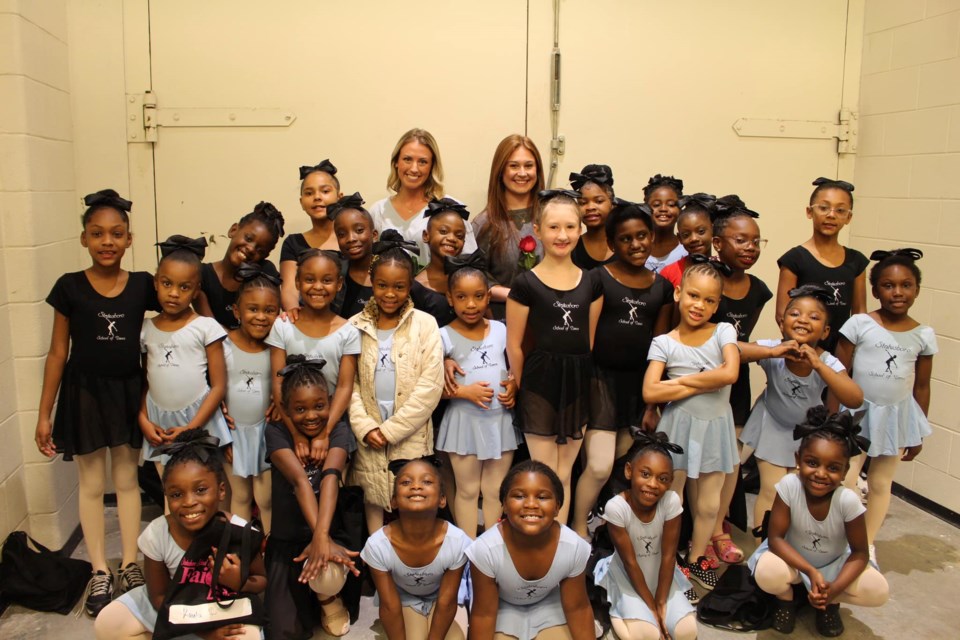 Boys & Girls Club plays a crucial role in kids achieving their dreams
Dreams really do have no limits when kids have our support. The stories just told are examples of the impact your contribution enables the Boys & Girls Club to have on local youth. Each of these former Club members credit the Boys & Girls Club for playing a crucial role in shaping their future. With your continued support our local Club can help the next generation of youth achieve their dreams.
You can help the Boys & Girls Club of Bulloch County kick off their annual campaign "Dreams have no limits" by becoming a member of Club 52. With $100 a month, you will fully fund one child in Bulloch County to attend the club and have access to diverse activities and opportunities they might otherwise not have.
To make a contribution to the annual campaign, please visit www.bgcbulloch.org and click on the Donate Now button. Every dollar counts. Please consider supporting our local club.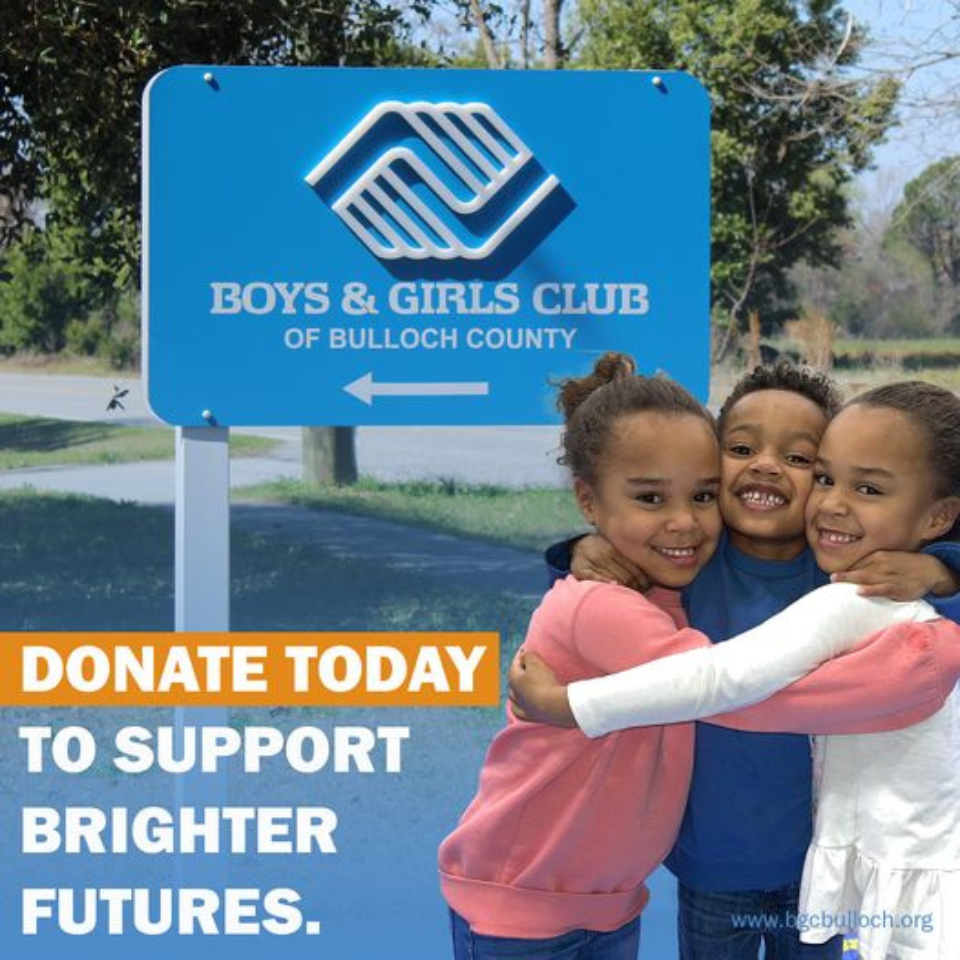 Grice Connect commends the Boys & Girls Club of Bulloch County for their excellent work in caring for and supporting the youth in our community.