The second session of the 2021 Total Wellness Series is scheduled for Tuesday, May 18, at noon, at the Sudie A. Fulford Community Learning Center on the campus of East Georgia State College. Emanuel Medical Center will provide useful information on COVID-19 and vaccinations. Bailey Creamer, Director of Pharmacy, will provide the program.
The session is FREE and is made possible through a partnership with Emanuel Medical Center, East Georgia Healthcare Center, East Georgia State College, Queensborough National Bank and Trust Company, UGA Extension, and CarePartners. There is no cost to participate, and enrollment is limited to 20 people. The session will feature lunch, a presentation, handouts and door prizes. Social distancing guidelines will be followed, and face coverings are required.
Pre-registration is required and may be made with Harley Smith at the Fulford Center at (478) 289-2464 or by email hdsmith@ega.edu.
COVIDACTNOW.ORG nor CDC websites have updated their information at press time today. These numbers are the same as Sunday.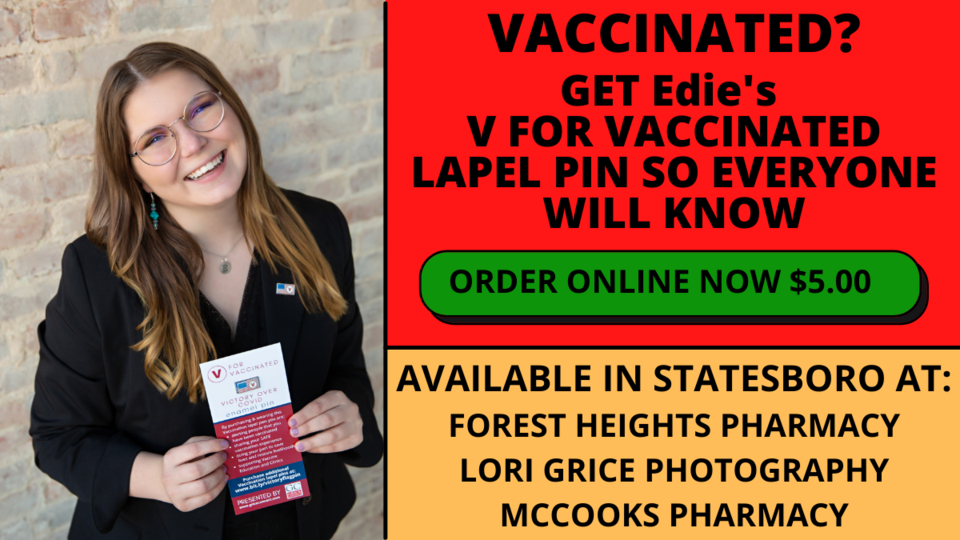 ---
Bulloch County Report: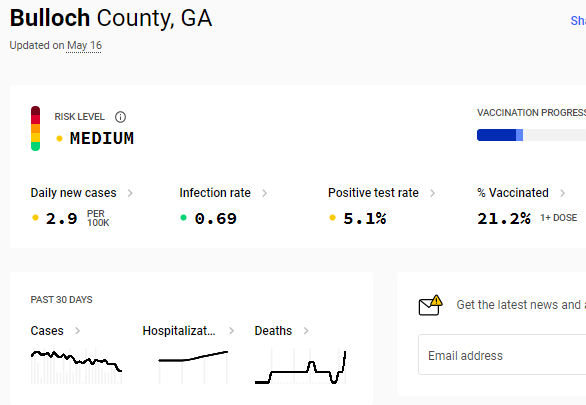 ---
Candler County Report: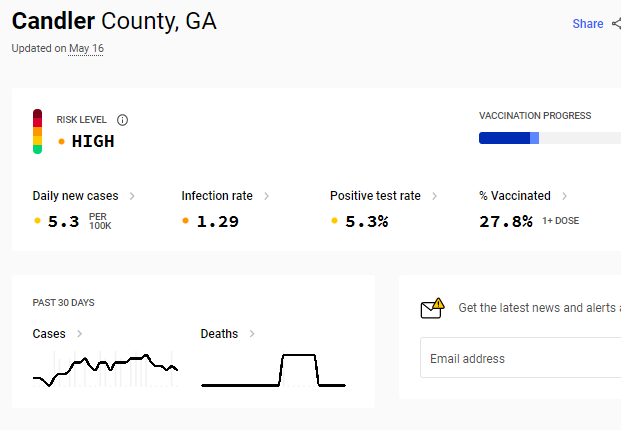 ---
Evans County Report: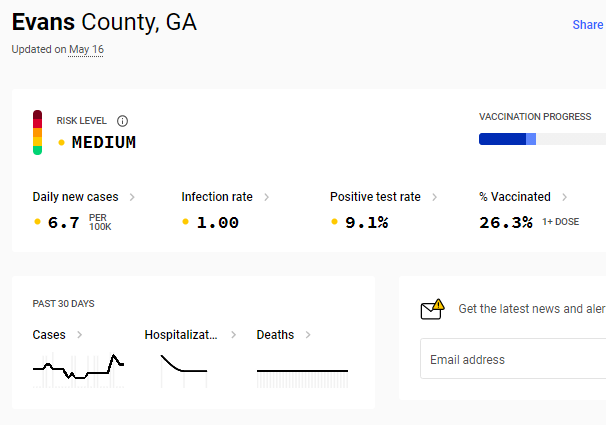 ---
---
---
---
About This Report:
A special thanks to Dr. Frank Davis, M.D. F.A.C.S, a retired trauma surgeon who lives in Bulloch County. He has worked closely with the Grice Connect team to design the COVID-19 dashboard and provide brief interpretation of the data. You will be seeing and hearing more from Dr. Davis as he continues to help us monitor the COVID-19 impact locally. We will continue to update and adapt the data in this report to make it relevant. Recently we have shifted our emphasis on vaccinations, while continuing to provide daily COVID impact.
Thanks for supporting and following Grice Connect.