The Georgia Southern University's College of Education (COE) is home to the Instructional Support and Research Center (ISRC), which encourages professional development by providing a variety of resources for students. But within the Statesboro campus ISRC, College of Education faculty and staff noticed a storage closet with plenty of room for potential.
And through the help of the GS Carpentry Department, the college was able to transform the space into Eagle Outfitters, a fully functioning pop-up shop that provides free business casual clothing to teacher candidates. Ranging from interview outfits to daily wear, the closet is full of boutique-like apparel options for people of all genders for any professional occasion. The team offers this resource to students on the Armstrong campus, as well, and after great success there, was excited to bring it to the Statesboro campus.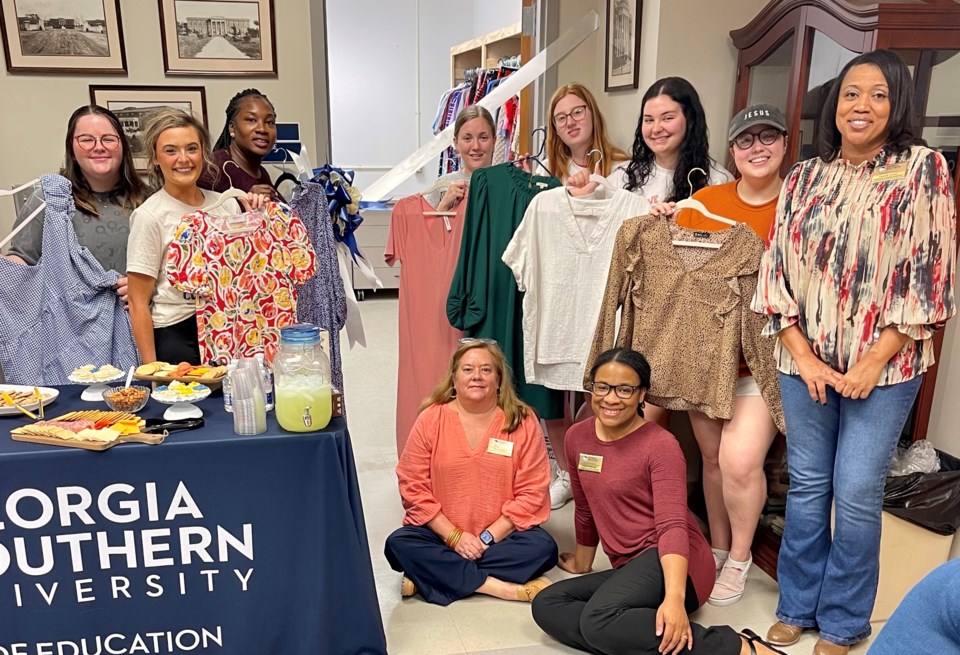 On February 17th, COE hosted its opening day event. The Eagle Outfitters' ribbon cutting was attended by a room full of people, including the project's committee members, the college's administration, and plenty of eager students. From the very beginning of their event, future educators were excited to utilize the new resource, allowing them an opportunity to update their professional wardrobes and build strong foundations for their upcoming careers.
Student Taylor Redner shared, "I had heard about the event and I needed something for the classroom. I said, 'no harm in trying' and I was right!" holding up her haul to the camera.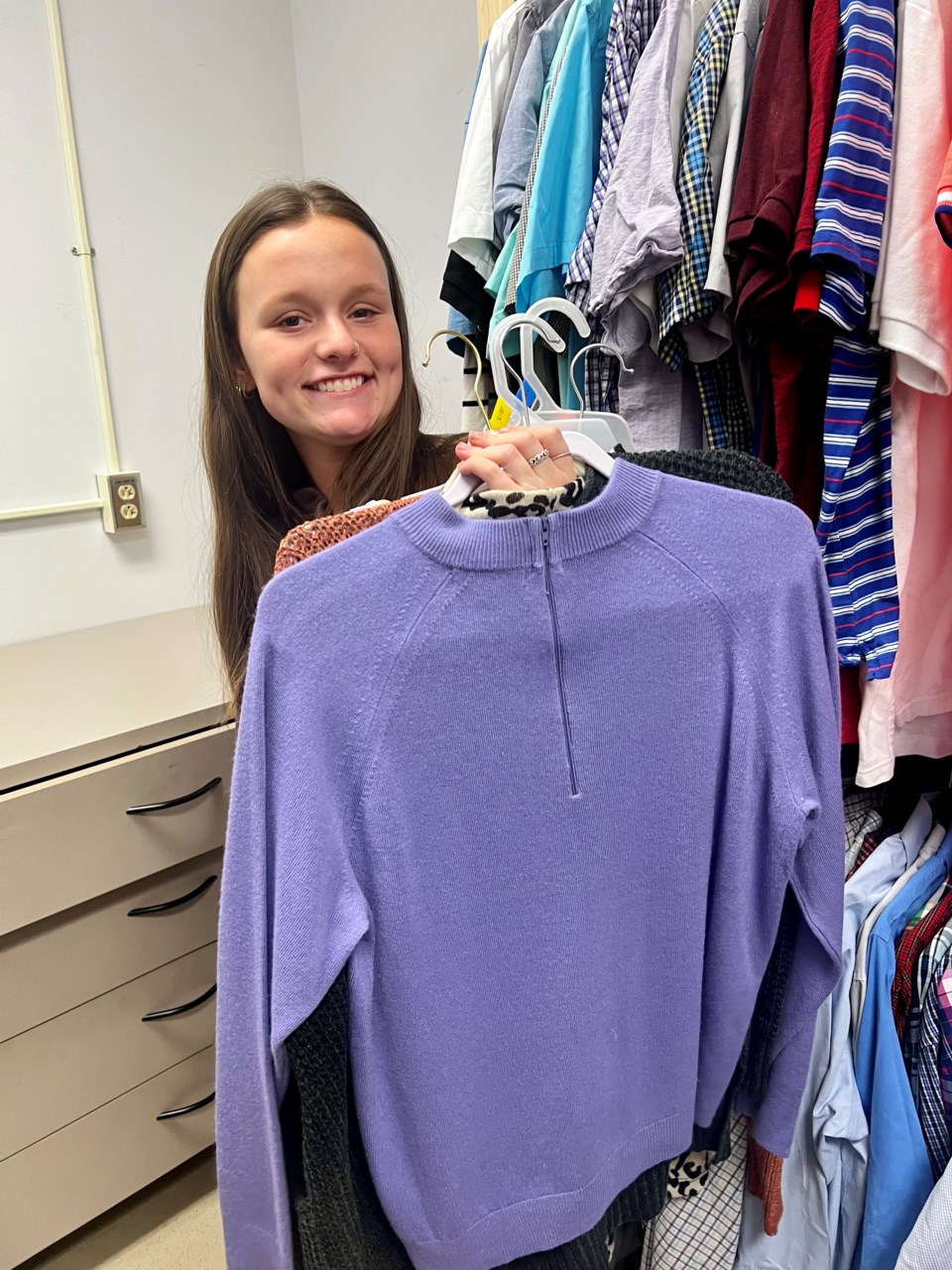 Another student, Joezarriah Johnson, who was also shopping, had a positive experience with the outfitters on the Armstrong campus and expressed excitement about seeing what was available in Statesboro.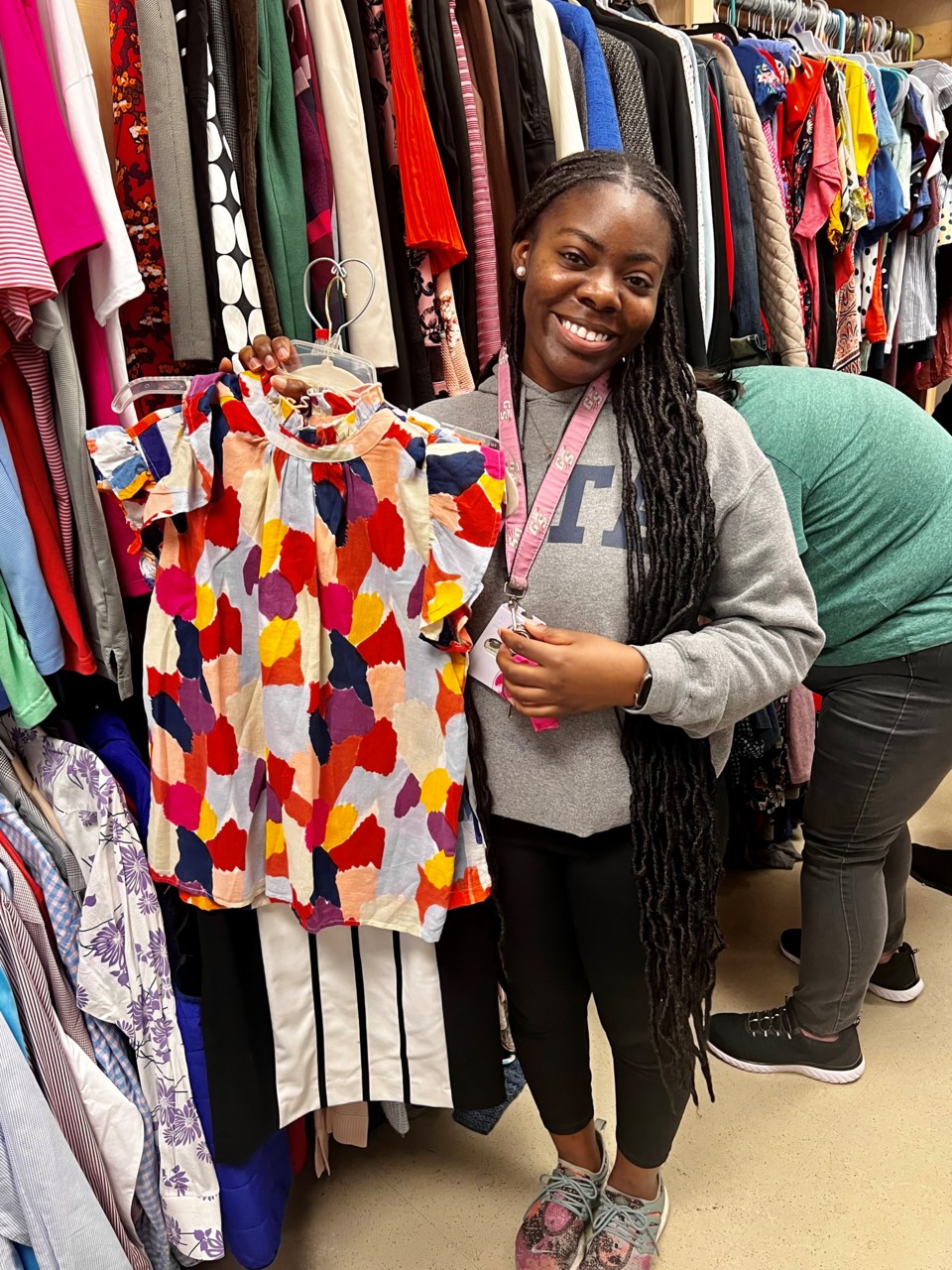 Part of what made this experience meaningful was to see the amount of passion and dedication that was poured into the project from its supporting faculty and staff. Some of the individuals that attended the opening and made the event possible were Tonya Cooper, Chianti Culver, LaPortia Mosley, Dr. Shelli Casler-Failing, Dr. Caitlin Criss, April Newkirk, and Dr. Yasar Bodur.
Chianti Grant-Culver, an instructor of Elementary and Special Education on the Statesboro campus and a committee member for Eagle Outfitters, referred to the closet as a "true labor of love" from the College of Education to its students. And the words especially rang true in the way that these professionals rallied together to support the opening of such a valuable resource for their students.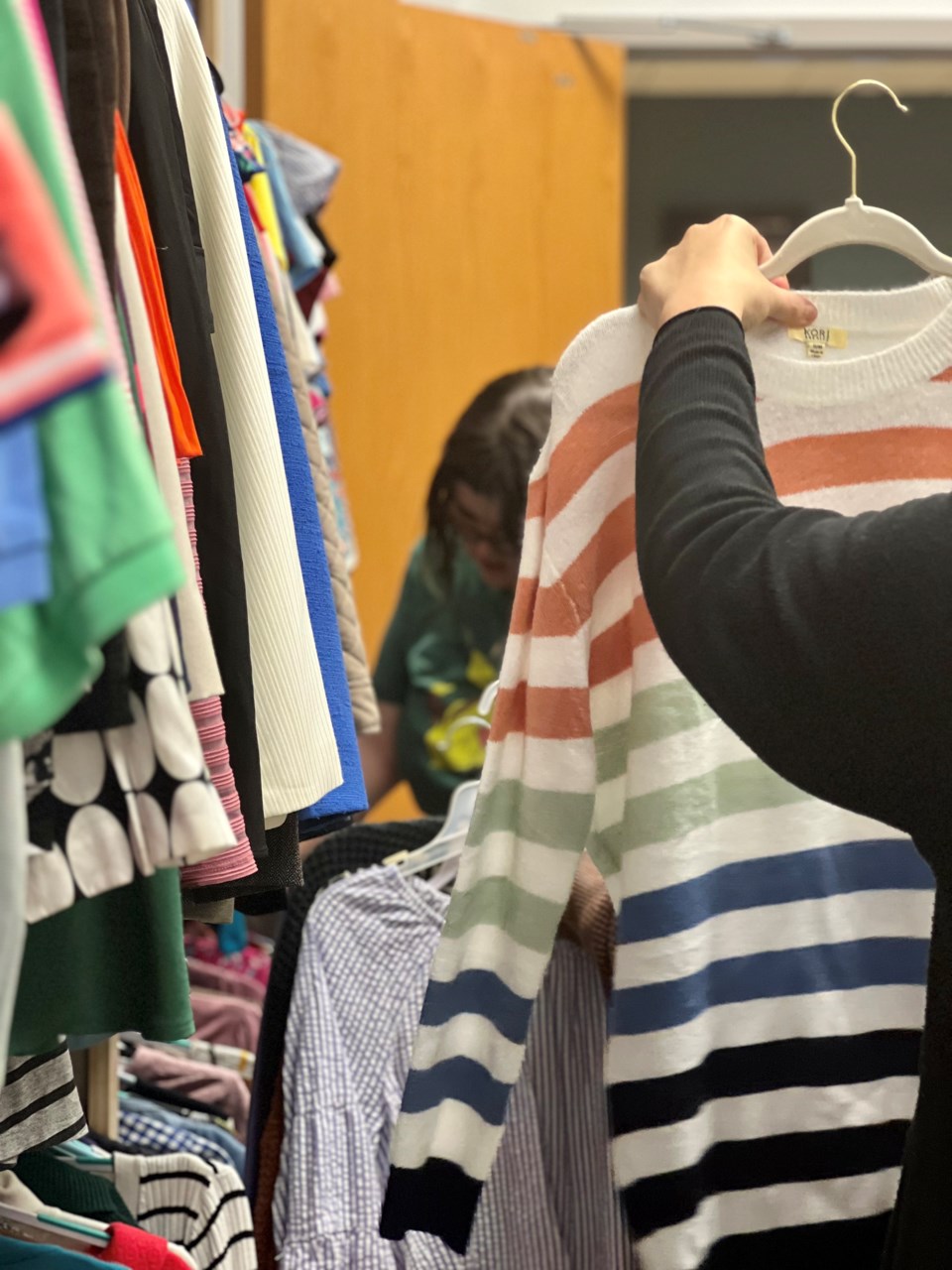 In the month of February alone, Eagle Outfitters received donations of more than 275 articles of clothing, and the closet was visited by more than 85 students. The closet is located within the Statesboro campus ISRC, which can be found on the 2nd floor of the College of Education in room 2160.
This project is made possible through community donation and support, and Eagle Outfitters is actively accepting clothing donations. For more information or to schedule a donation drop-off, please contact Chianti Grant-Culver via email at cculver@georgiasouthern.edu.