Amber Schmidtke, PhD weekly COVID report for Georgia, shows COVID cases, hospitalizations and deaths continue to decrease statewide. ICU admissions ticked up slightly this week.
According to Georgia DPH data, the mortality rate among ICU patients from COVID-19 is 43%. So if 10 people go into the ICU, four are not surviving their infection.
In today's COVID report EGRMC has 4 COVID patients in the hospital. 2 EGRMC patients are sick enough to require vents.
GA DPH does not report cases or deaths over the weekend.
193 Bulloch county citizens total have died of COVID since the pandemic began.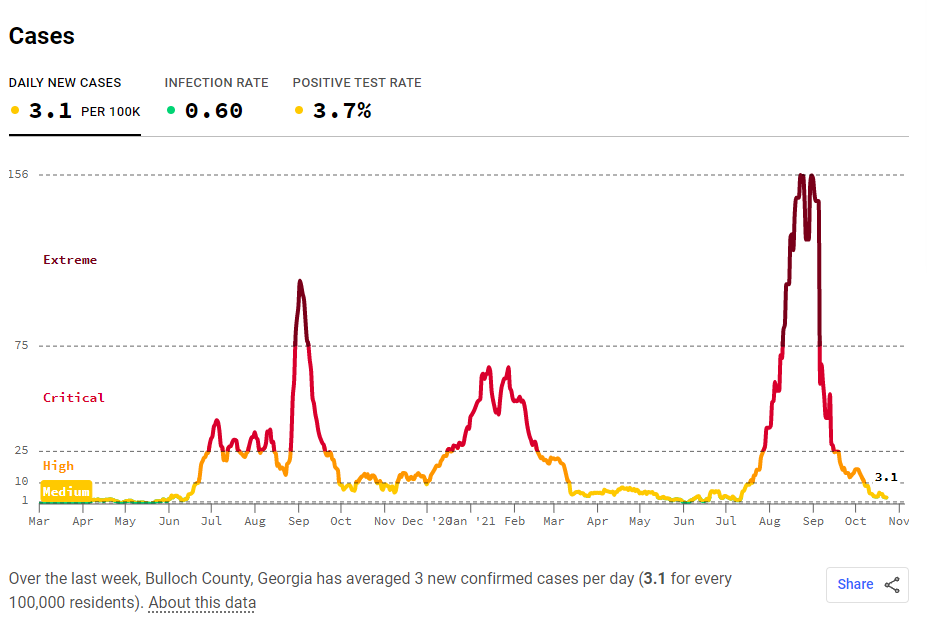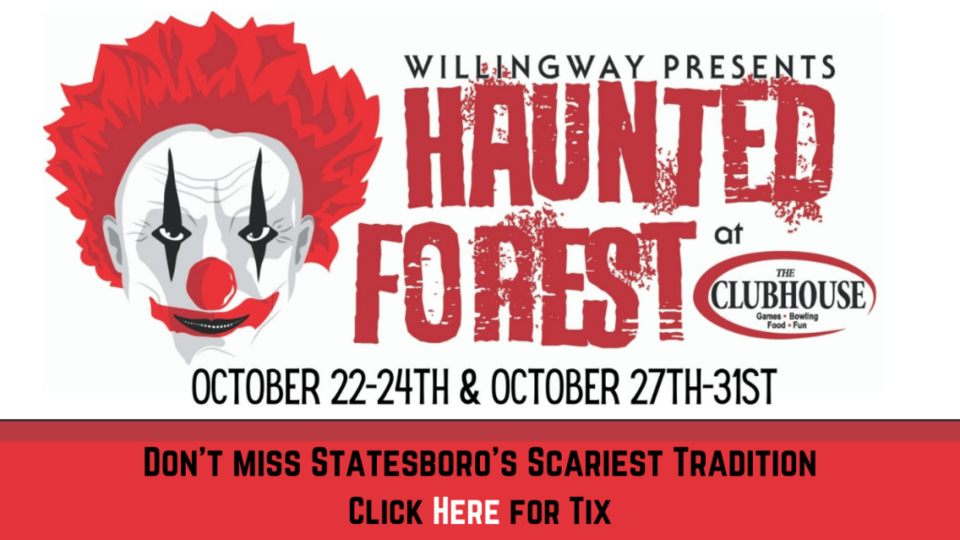 ---
---
A temporary COVID memorial in downtown Statesboro gives COVID survivors a tangible way to honor friends and family members who have lost their battle with COVID.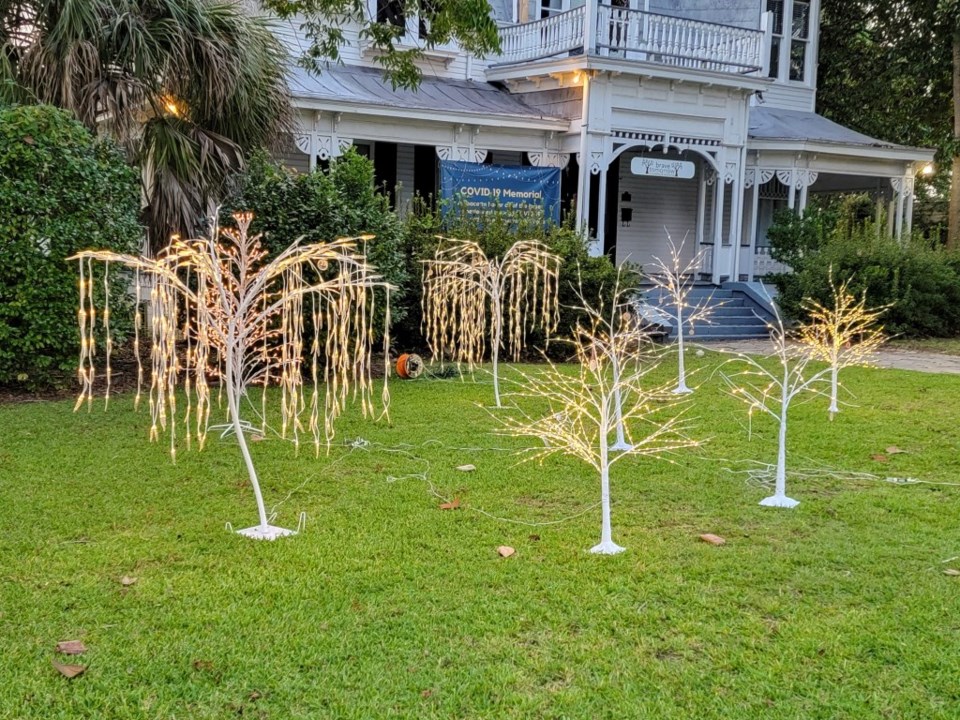 The temporary memorial on the front lawn at Brave Tomorrow Counseling and Consulting, 27 S. Main street in downtown Statesboro.
At the front of the building there is a plastic container with ornaments, pins and material to hang the ornament on the trees.
Everyone is invited to participate in the memorial. No matter if your loved one or friend lived in Bulloch County.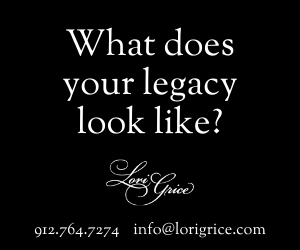 Majority of Georgia Hospitalizations and Deaths during the Unvaccinated Surge are Unvaccinated
The vast number of COVID patients who are hospitalized are unvaccinated. The best way to provide relief to our healthcare, EMS and front line workers who are exhausted and overwhelmed is to get vaccinated. Please do your part, wear a mask, especially indoors and GET VACCINATED.
95% of ALL COVID patients at EGRMC are NOT VACCINATED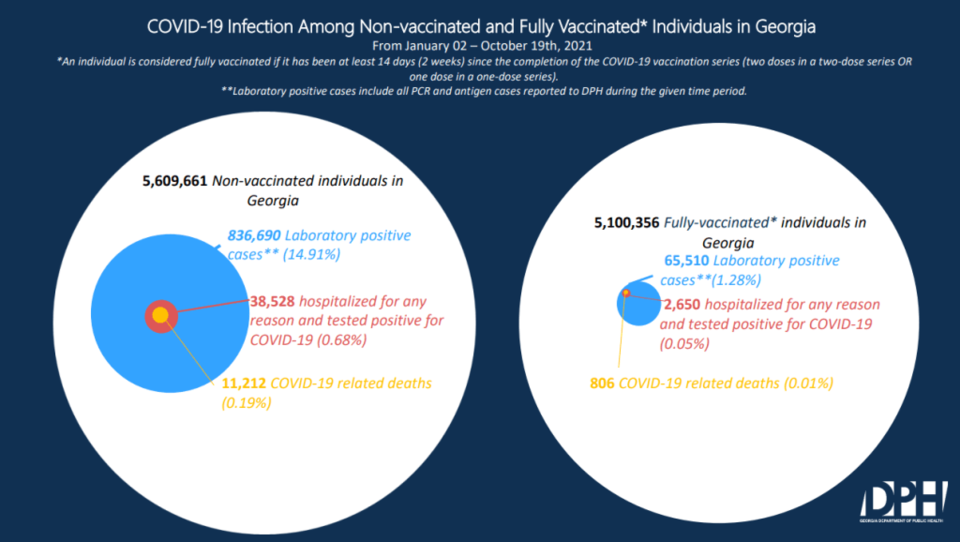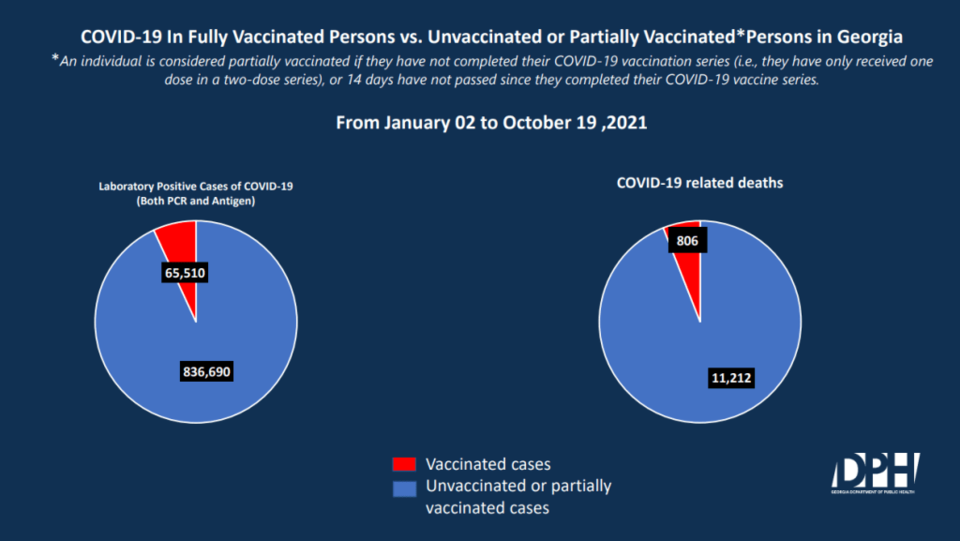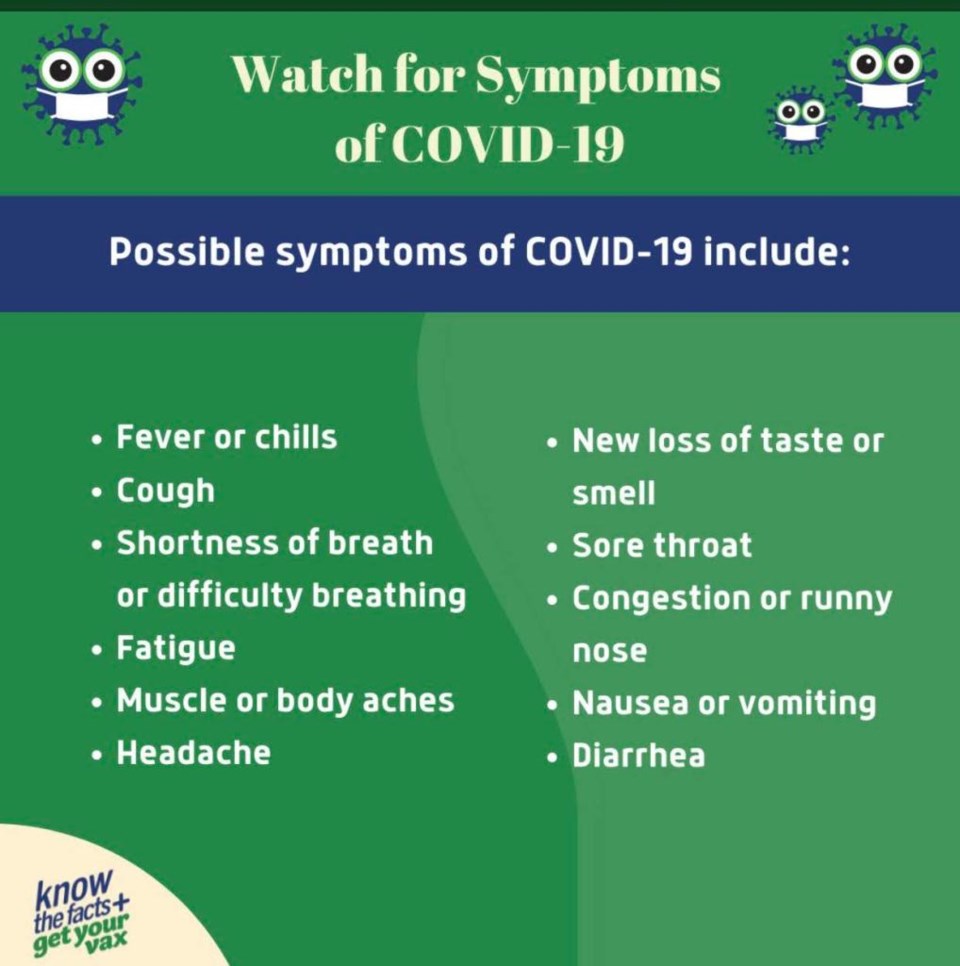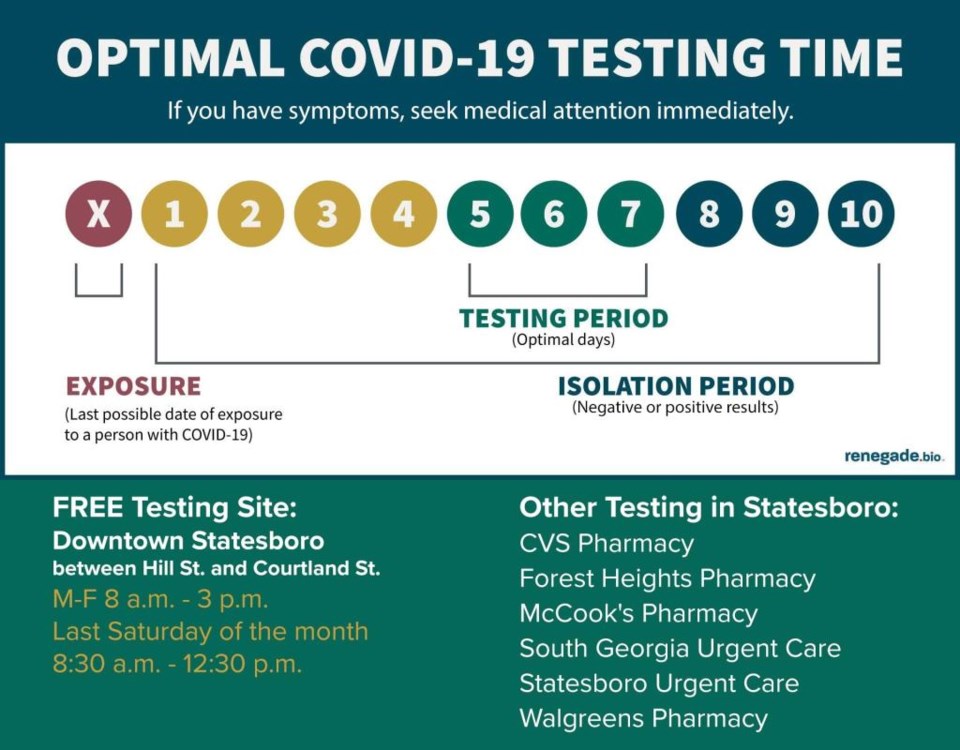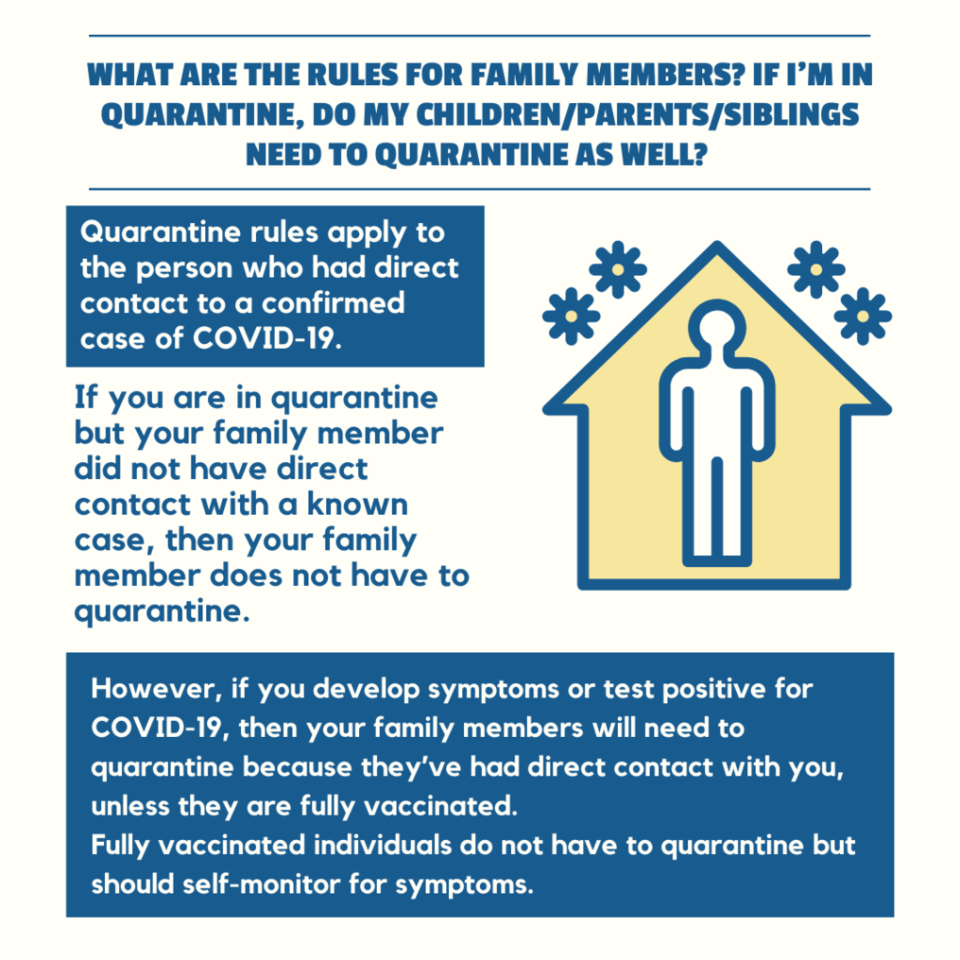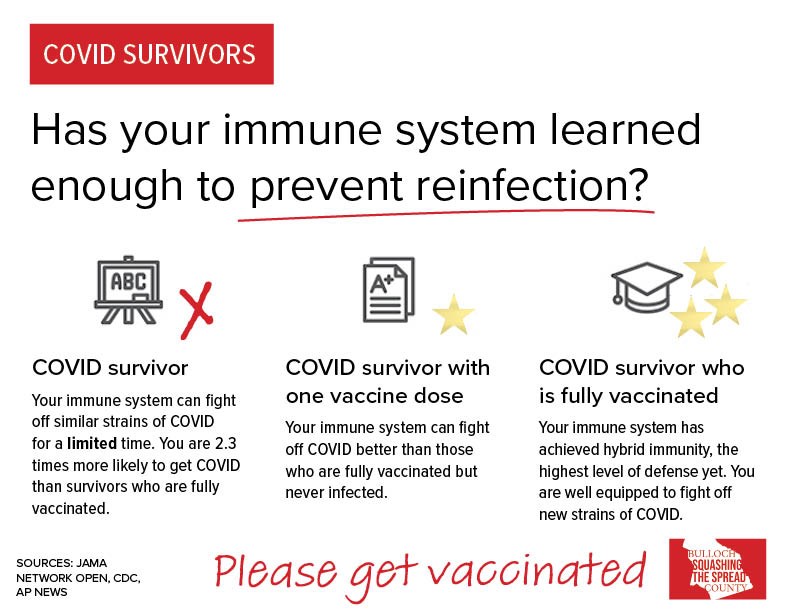 ---
---
---
FREE PCR COVID TESTING:
DPH downtown Free testing is available first come Monday Through Friday, 8 AM to 3 PM. However you must be preregistered to get a COVID test. You may call 1-855-473-4374, and a DPH agent will assist you with registration. You can also register online by clicking here.
Once you are registered you can go to the testing site located in the parking lot located on the East Side of Railroad Street between Hill St and Courtland Street under a white drive thru tent.
This is a PCR test which takes 3 to 5 days to get the results.
Rapid Antigen COVID Testing:
All urgent cares and most doctors offices and pharmacies have rapid testing capability. However these are not free. Insurance will cover the test if it is performed in a doctors office or urgent care.
Insurance will not pay for test done in a pharmacy. Test begin at $75. You get the results in about 15 minutes for rapid tests.
EGRMC IS NOT DOING COIVD TESTING AT THE HOSPITAL OR IN THE EMERGENCY DEPARTMENT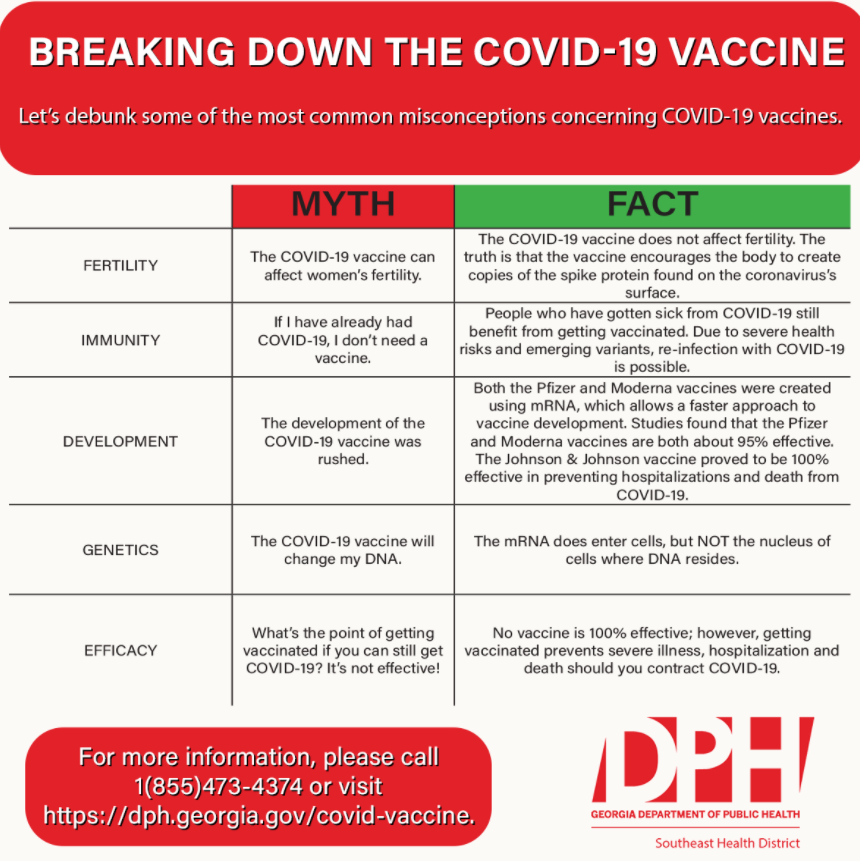 PLEASE DO NOT GO TO EGRMC E.D. FOR COVID TESTING.
East Georgia Regional Medical Center (EGRMC) in Statesboro is asking for citizens to NOT go to the E.D. for COVID testing. They are conserving testing supplies for their patients. COVID testing options are listed below in this report.
FREE COVID TESTING DOWNTOWN STATESBORO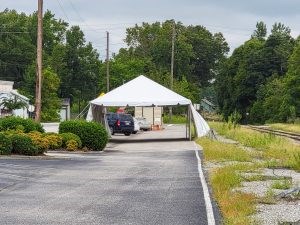 The Southeast Health District has expanded FREE COVID-19 testing at the downtown Statesboro location to daily testing. The testing location is in the parking lot located on the East Side of Railroad Street between Hill St and Courtland Street under a white drive thru tent.
Test are available now Monday through Friday from 8:00 a.m. until 3:00 p.m., Last Saturday of the month from 8:30 a.m. until 12:30 p.m.
To schedule an appointment at the downtown COVID-19 testing site, you may call 1-855-473-4374, and a DPH agent will assist you. You can also schedule an appointment online by clicking here.
CLICK HERE FOR FULL LIST OF FREE VACCINE LOCATIONS - Please get vaccinated today
---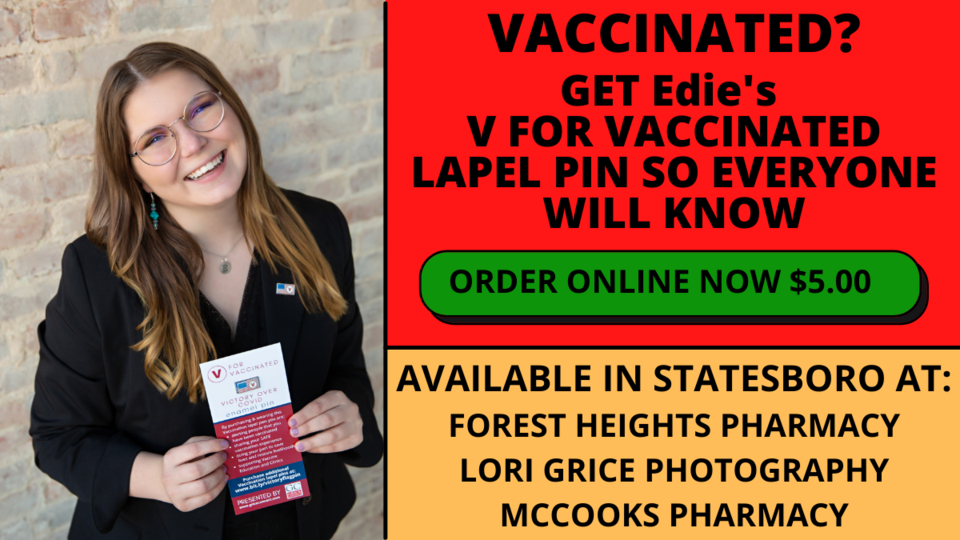 ---
---
---
---
---
About This Report:
A special thanks to Dr. Frank Davis, M.D. F.A.C.S, a retired trauma surgeon who lives in Bulloch County. He has worked closely with the Grice Connect team to design the COVID-19 dashboard and provide brief interpretation of the data. You will be seeing and hearing more from Dr. Davis as an important member of the GC team. We will continue to update and adapt the data in this report to make it relevant. We have shifted our emphasis to vaccinations, while continuing to provide daily Coroncavirus impact.
Thanks for supporting and following Grice Connect.