Grice Connect has put together this list of answers for some of our most frequently asked questions regarding COVID testing. We hope this helps answer your questions.
Where you can get FREE COVID testing age 3 and under
Statesboro Pediatrics and Family Healthcare located at 1570 Brampton Avenue, offers testing for children 3 and under by appointment only. The number to schedule is 912-764-9196.
Statesboro Pediatrics and Family Healthcare is a Federally Qualified Health Center operated by East Georgia Healthcare based in Swainsboro.
Where can you get FREE COVID testing age 4 plus
The Bulloch County Health Department and the Southeast Health District have contracted with Mako Medical to handle COVID testing for age 4 plus. This allows the health department to focus on vaccinations, which is seeing a strong demand again, and other services they provide.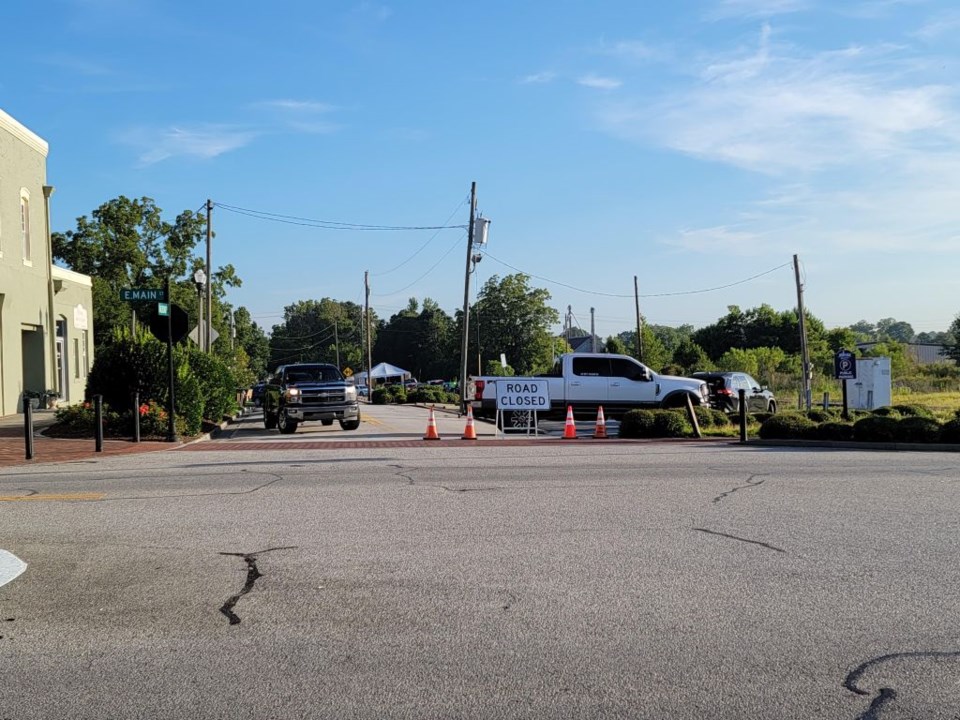 The Mako Medical testing site is located adjacent to the railroad in a white drive through tent in downtown Statesboro. Look for signs that will direct you to the testing site. Several streets around the site have been closed off, to allow for more efficient traffic flow.
The three employees at the site are testing over 400 per day. They ask for your patience, while they are performing this incredible service to our community for FREE, in a challenging, outdoor work environment.
You MUST REGISTER before getting a COVID test at the testing site.
Be prepared to wait in line, in your car for several hours.
Officials expect to see an extraordinarily high number of COVID cases for the next few weeks. This surge is not projected to peek after Labor Day.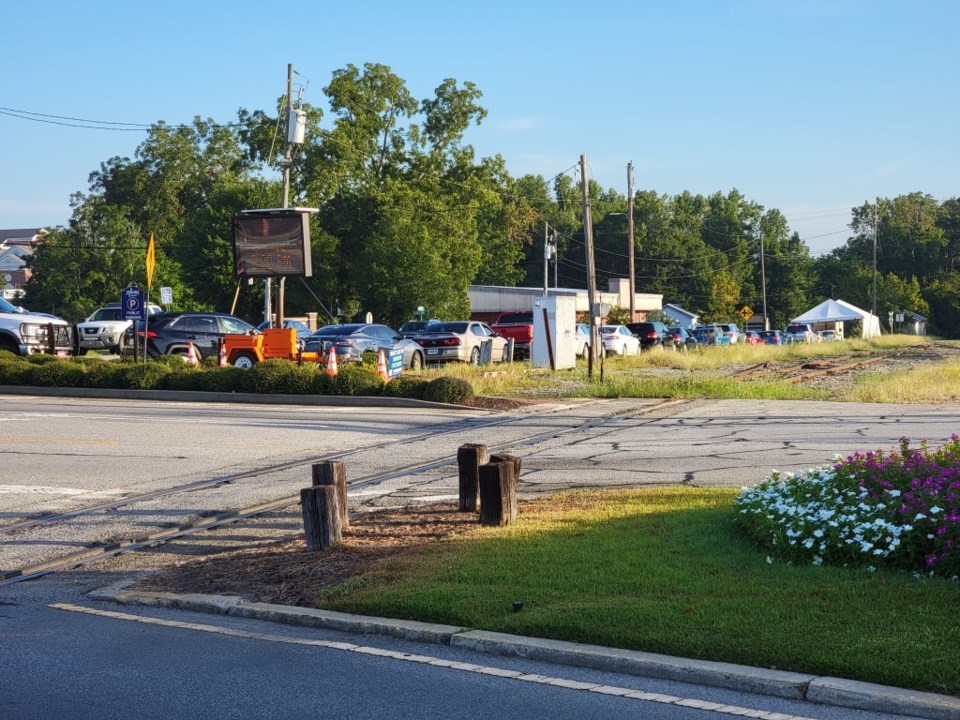 FREE PCR COVID TESTING DETAILS:
Mako downtown free testing is available first come Monday Through Friday, 8 AM to 3 PM. However you must be preregistered to get a COVID test. You may call 1-855-473-4374, and a DPH agent will assist you with registration. You can also register online by clicking here.
Once you are registered you can go to the testing site located in the parking lot located on the East Side of Railroad Street between Hill St and Courtland Street under a white drive thru tent.
This is a PCR test which takes 3 to 5 days to get the results.
Rapid Antigen COVID Testing:
All urgent cares and most doctors offices and pharmacies have rapid testing capability. However these are not free. Insurance will cover the test if it is performed in a doctors office or urgent care.
Insurance will not pay for test done in a pharmacy. Test begin at $75. You get the results in about 15 minutes for rapid tests.
STATESBORO WALGREENS IS NOT DOING FREE COVID TESTING
EGRMC IS NOT DOING COIVD TESTING AT THE HOSPITAL OR IN THE EMERGENCY DEPARTMENT
DO YOU NEED A COVID TEST?
Emory Healthcare Symptom Checker & Testing
How It Works
Select your symptoms
Get an idea of whether the symptoms you report suggest that you may have the COVID‑19 virus
Choose a recommendation for how to move forward
This system is not intended for the diagnosis or treatment of disease or other conditions, including COVID-19 and is based on best clinical practices, CDC guidelines, illness severity, and risk factors like age and pre-existing conditions.
COVID-19 Testing
Please use the Symptom Checker above to determine if testing is recommended.
Children's Healthcare of Atlanta Pediatric Assessment tool
CHOA has provided this online tool to help parents assess their children. Use this tool:
1) If a child has a fever and/or cough, what should be done?
2) If a child may have been around someone with COVID-19 (exposed) but has no symptoms, what should be done?
https://covid-choa.mybluemix.net/dashboard?view=chat
This tool should only be used if a child has no symptoms, or if the main symptoms are fever and/or cough. COVID-19 can sometimes cause other symptoms such as sore throat, vomiting (throwing up), abdominal pain (belly pain) and diarrhea. This tool does not apply to a child with these or other symptoms, to infants under 4 months old, or to a child with a serious medical condition. COVID-19 is just one cause of fever and/or cough. There are many other causes, and these other causes have not gone away now that COVID-19 is in the community. Therefore, this tool will screen your child for all possibilities, not just COVID-19.
This tool should not be used:
1) if your child is less than 4 months old, or more than 20 years of age
2) if your child of any age already has a serious medical condition which requires regular visits to a specialist or daily medication. Examples would include: Diabetes, Cancer, Seizures, Asthma, Kidney Disease, Immunologic Deficiency or Congenital Heart Disease. This tool should also not be used if your teenage girl is pregnant.
When should you quarantine?
If you have been told you should quarantine because you have been exposed to COVID, do your family members need to quarantine as well?
Great question!
Unless you start to exhibit symptoms or test positive, your family members do not need to quarantine.
If you are unsure, please contact your healthcare provider to seek advice.
According to the CDC, COVID vaccines are effective at helping protect you from severe complications from the virus.
Your children's school or your workplace may have different requirements.