by Erin Chambers for Grice Connect
Business owners in southeast Georgia have a unique advantage when it comes to networking. That advantage is attending events held by Georgia Southern University's Business Innovation Group (BIG), located in downtown Statesboro.
One of the group's most successful events is the Georgia Southern BIG Cafe. Since 2015, BIG has been helping local entrepreneurs by hosting monthly business innovation sessions that create a space for advisors, peers, and mentors.
A BIG Cafe session consists of coffee, networking, and presentations by entrepreneurs. Each presentation is less than 10 minutes long and gives a detailed overview of each speaker's local business(es). The presentations are followed by 20 minutes of questions from advisors and fellow entrepreneurs.
"The BIG Cafe was modeled after the Kauffman Foundation's 1 Million Cups, a weekly event aimed to caffeinate the entrepreneurial community," said Suzanne Hallman, Assistant Director of Entrepreneurship Education at the BIG. "Two entrepreneurs are given an opportunity to talk briefly about their business and present current issues they may be facing."
Local business owners, such as Rossy Meza of Miracles Children Boutique, seem pleased with BIG's commitment to connecting entrepreneurs in the area through these monthly presentations.
Meza presented at the August cafe, along with BIG's Assistant Director of Research Ben McKay.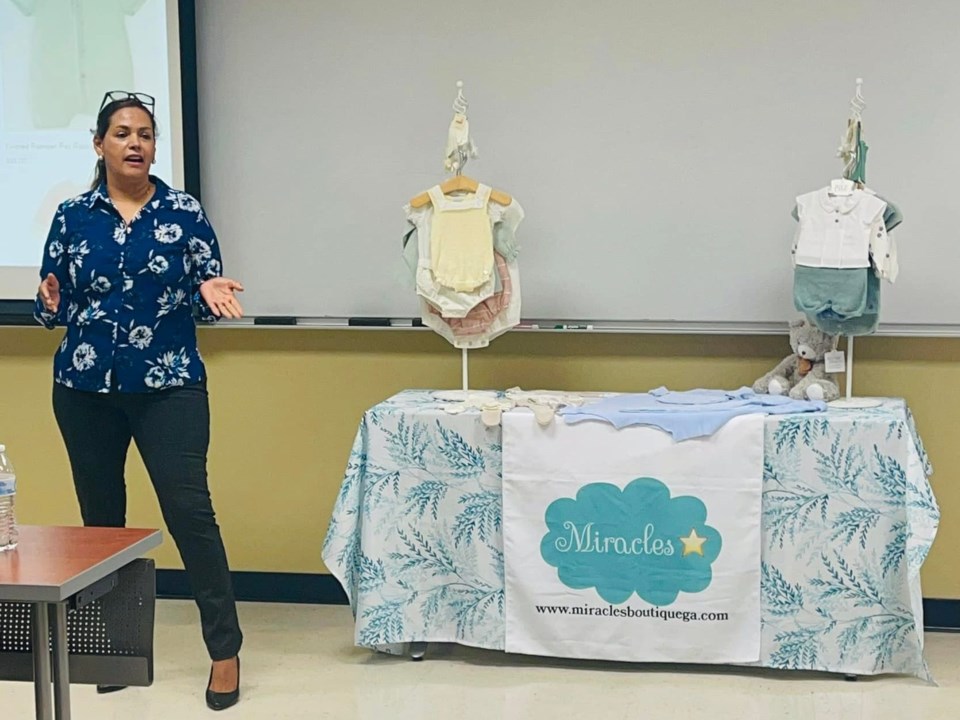 "As a business owner for over 16 years, I'm so grateful to have BIG," Meza said. "I value this place so much because they are committed to helping to boost small business. BIG is perfect to connect with other business owners, organizations, to be well informed, involved, inspired, and help each other to continue growing successfully."
The Cafe is scheduled on the second Wednesday of each month, opening promptly at 8:30 a.m. and ending at 11. It is open to current and hopeful entrepreneurs, peers, students and anyone who is interested in gaining useful knowledge regarding business innovation.
"The community at large is invited to come grab a cup of coffee and try to help each other brainstorm and problem solve together," Hallman added. "The intention is to grow the entrepreneurial ecosystem so business owners have a network of peers to turn to for support rather than enduring the journey alone."
The next BIG Cafe will be held on Sept. 14 at the Business Innovation Group location on Georgia Southern's city campus on East Main St. downtown.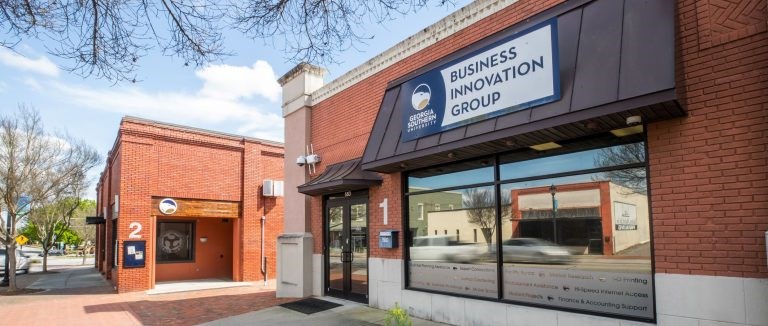 Keep up with everything happening at the BIG on Facebook.