GC: I am so excited to be sitting down with you today to learn more about your creative journey and to help share your story with our community! Could you tell our readers your connection to Statesboro?
Well, my family really was just ready for something new and to lay down our own roots. We didn't have any real commitments or connections in the Atlanta area anymore, and I was ready to begin a new season of life. My youngest one wasn't in school at the time, so we decided to build in Statesboro. It took some time of course, and so we moved here when the youngest was in 2nd grade, in the spring of 2014.
We were so excited to get down here; my husband was an alum at GS and has a large sense of school pride, so we spent a lot of time traveling for the football games. We've seen this place grow a lot in the almost decade we've lived here, and we are so grateful for the community. We truly love the city, and look forward to returning anytime we leave to visit extended family. My youngest has grown up here; he's now a junior in high school.
GC: So let's get to what we're here for! The Art! Can you tell me if you've always kind of considered yourself an artist or is this a newer passion for you? What's the starting point of your creative journey?
Oh, well, I've always been creative. I've known since I was very little this was what I wanted to do. This was my heart's dream. Life gets in the way, and you know, the internet wasn't around when I was going to college, and so I wasn't really encouraged by my parents to go to school for the arts.
I majored in early ed, got married, had kids, and originally home-schooled my oldest son after I had my youngest; so you know, life happens quickly, but I always knew art was what I wanted to do. I dabbled with painting some while I was homeschooling, but it was impossible to really carve out the time between lesson plans, managing a home, and taking care of my kids.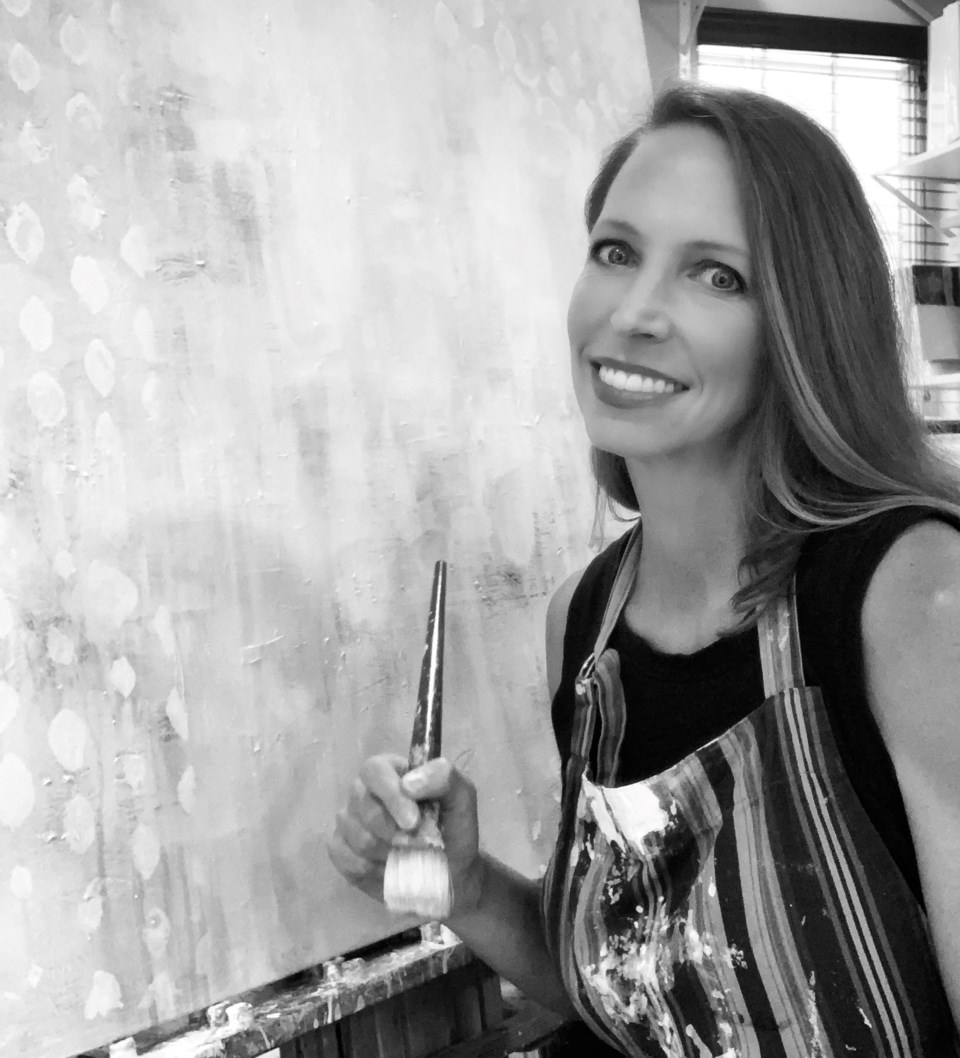 And then in May 2020, my oldest son who lived in Alabama, was involved in a traumatic gun accident. I got a call at about 5am on that Saturday morning, and it was like, 'you need to come to Alabama, this is what has happened.' But, unfortunately, by that time, he was already gone, and there was nothing I could do. It was the longest 7-hour drive of my life. We were there for about five days dealing with everything.
After we got back from AL, I was only home for a few days before it was just like the Lord was just reaching into my heart, calling out to me, encouraging me to get back up. I kept hearing, "You can't sit here and focus on this. It's time now for your dream."
I didn't realize that at the time of course, but looking back on it now, I can say all of that with a clear head. But in the moment, I was just lost and knew I had to do something. I had to fight to save myself, and so I ordered a bunch of art supplies, and I haven't stopped since.
GC: And here we are 3 years later.
So it was like, it's been a gradual thing these past couple of years. I really feel certain that this path that was laid on my heart as a very young girl, I've somehow found my way back to it, and I just know I'm exactly where I'm supposed to be. Of course, I hate these are the circumstances that brought me here, and I'll carry that heaviness throughout my life, but I feel because of that pain, there's so much more of me and my heart that is represented through my paintings. They all carry with them a piece of me and this story.
GC: So what do you feel like that process is like for you then? I don't know if you could even put it into words, but you say your work has more of you in it now, but what does that mean to you?
I know how to paint. If you give me a picture, I could recreate it. But what I've been searching for these last three years is myself in my art. Everyone has their creative voice, their style, and for me, of course, there is a search for that too, but when I look at my art, I just want to feel that it's mine, an expression of my deepest self, and not just a replication. I want it to come from within my spirit. That is the journey I am on currently, and it's finally starting to manifest in my work.
GC: What do you feel like you've learned about yourself through this experience?
So I journal now, and this is just a conversation I was having with myself the other day.
You spend all this time in your studio by yourself thinking, and so you learn about yourself, you do. But what I didn't really understand before was the stuff I carried with me. I've been learning a lot about what formed me, like my childhood experiences. And you start to take all of this in and put pieces together. Like oh, this is why I am this way.
Really, it's so much bigger than a job or a lifestyle. Having that self-knowledge is everything. I mean, you encounter parts of yourself that are scary, that may be kind of dark, but you learn to start to work on those parts of yourself and see your light shining through still too. You have to face who you are in totality, and then that's when you can begin to find yourself; when you can operate in freedom rather than fear.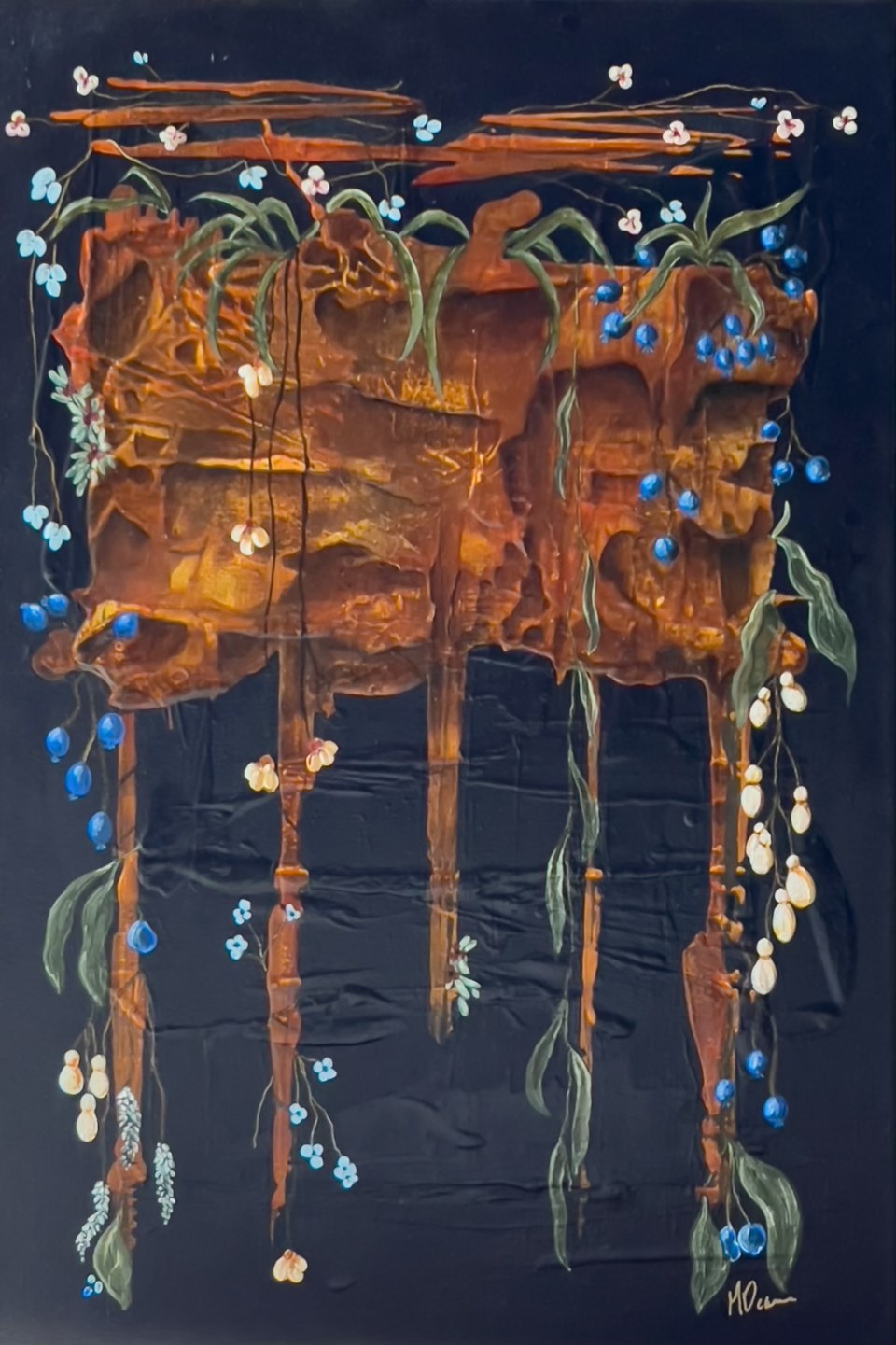 GC: So would you say, do you think there's a link between living authentically and your painful experience?
Yes, oh yes, absolutely. There's definitely something about going through painful experiences that can challenge people to live more fully and authentically. If going through this has taught me anything, it's that life is truly short. It's fleeting. You aren't guaranteed tomorrow, none of us are, and when you're faced with that in a really real way, like losing your own child, you start to live as if every single moment counts. It's not just a figure of speech. It's real.
When you walk around with your head up in the clouds and you're thinking about, who knows, a grocery list, and of course I still do that, I'm human, but when you busy the mind to the point that there's no time to cultivate who you are inside, then you die, somewhat, at least I did. At least, I saw it in myself. There was definitely a 'before' me, and an 'after' me. Who I am, and how I live in this life radically changed after May 2, 2020, but I'm more me now than I've ever been.
GC: How does that manifest for you in a practical day-to-day sense?
I am more compassionate. In the day-to-day, for example, on a recent flight back from Wisconsin, I caught myself being judgy-judgy, and I caught myself remembering God loves her just as God loves me, and that's how it manifests, right? I still feel anger, or frustrated, I mean it happens, but the process I go through is different now. I don't let that consume me. I have a new, resounding peace.
GC: Has art helped you find a new sense of community here in Statesboro?
Since April, my community has grown here. I was at the Downtown Arts in April and had my artwork out on the sidewalk. I've become more involved with SRAA, and I am starting to find my footing as an artist.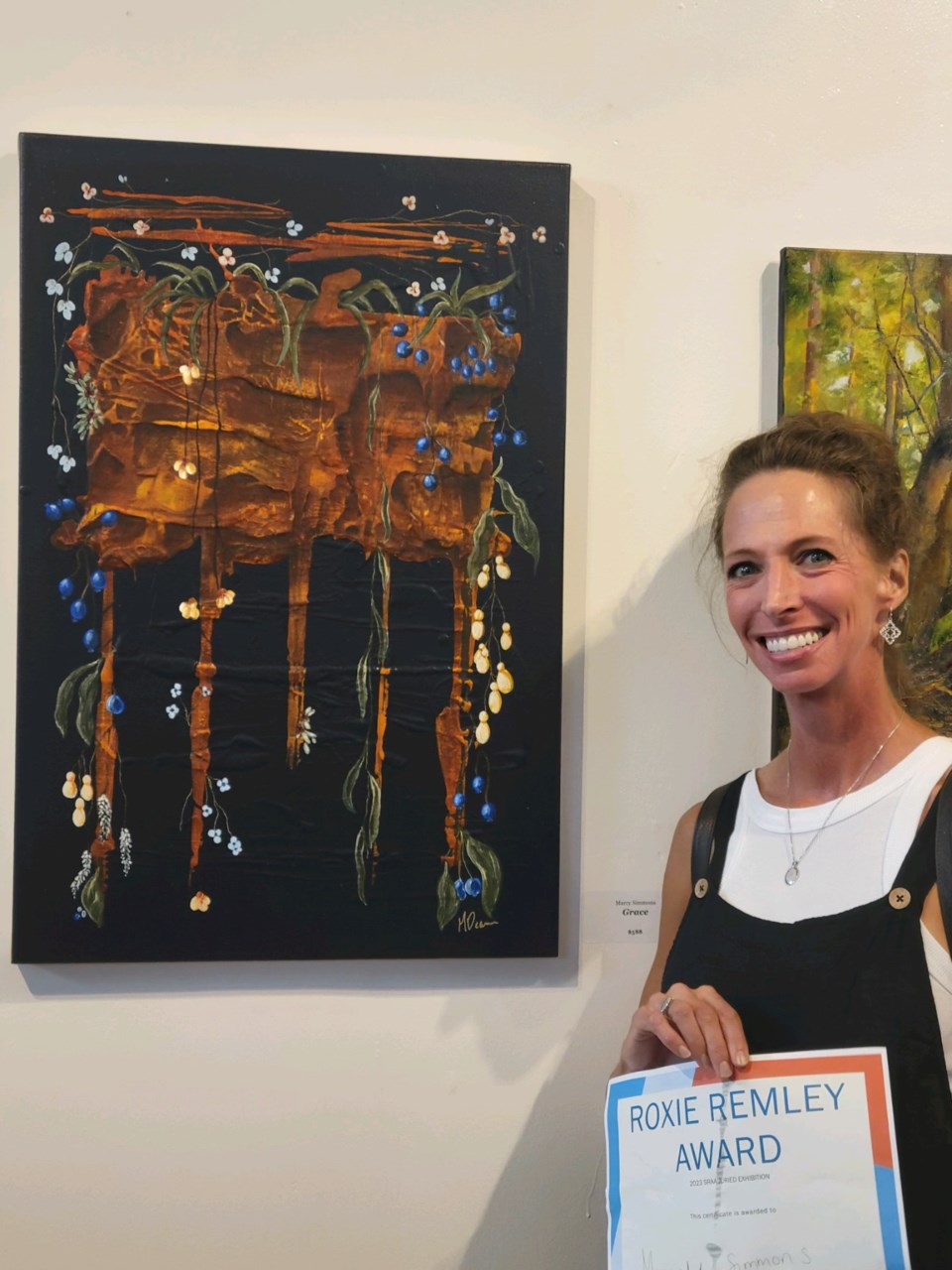 GC: If you had to pick one thing or feeling that people walk away from your art with, what would it be? What kind of experience do you want your audience to have with your creative work?
My ideal, I mean, I want people to look at my art to have some kind of spiritual shift. Whatever that means to them. I'm not there yet; I'm getting there, but I'm not there fully. But I'm starting to feel it and experience it myself when I look at my work. Spirit is moving and flowing as I paint, and I just want people to resonate with that. Everyone, my youngest included, is just so in their phones these days, and I want to help remind people that there's more to this life, and it's happening now, all around them. I hope my work represents that.
GC: I know you have a series you've worked on, Broken Into Beautiful, could you expand on that some, please?
This is a series that started with a piece called Grace. The Broken Into Beautiful series was built from the aftermath of everything that happened with my son, and is inspired by taking these broken vessels, represented to me by these brown clusters, and having beauty and life growing out of them.
I know that over time, the series will shift, and they'll present in different styles, but I knew when I painted my first vessel, I had stumbled upon something that really meant something and moved within me.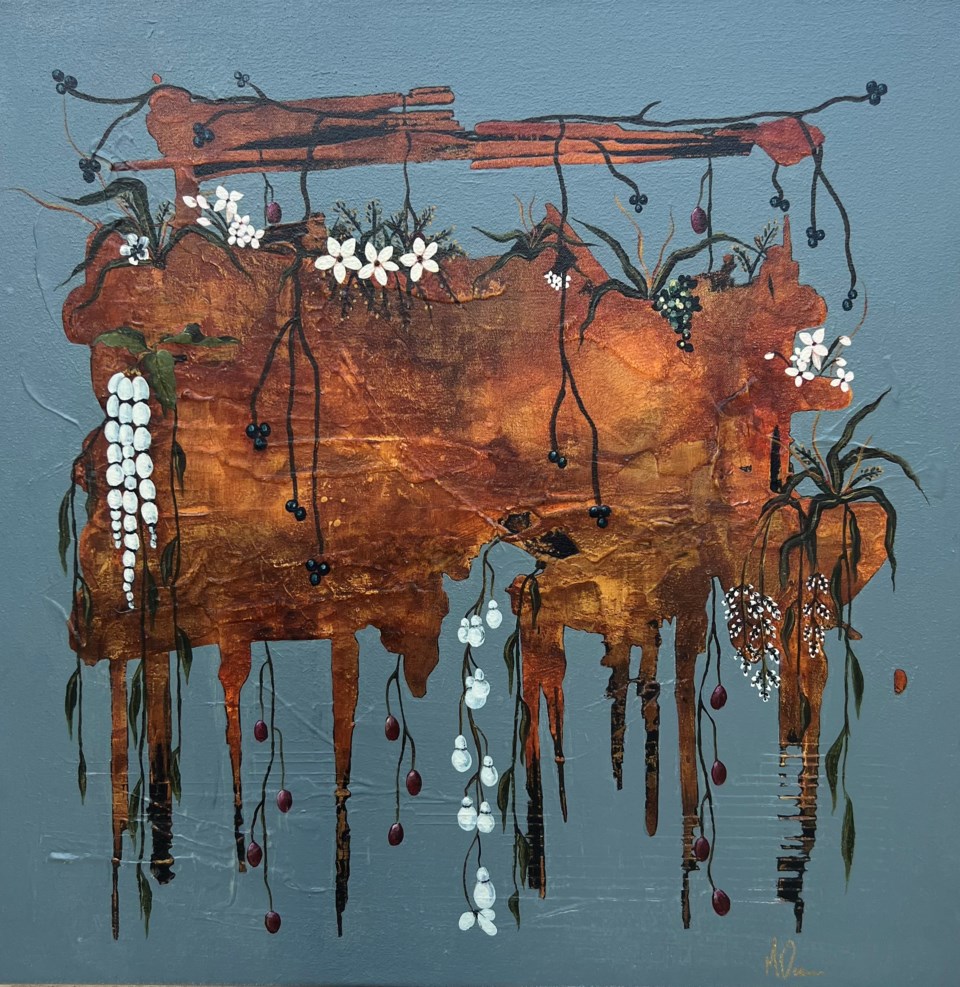 Since then, I've met two other mothers who have lost children, and I have painted them their own 6 inch Broken into Beautifuls. I just felt called to do this, and I wrote her a little note. I wanted it to serve as a reminder that, yes, you're broken but you're still beautiful. As mothers, when we lose our children, our heart is shattered. The canvases just really meant the world to them, so it's becoming a little ministry in and of itself. So I'll continue to do these as long as I feel a calling to do so.
GC: What can people expect from Marcy Simmons in the coming future? Do you have any last sentiments you want to share with the Grice Connect readers that maybe we didn't cover in our conversation today?
Oil is my background, but when I got back into painting, I dabbled with acrylics, but lately, I've been finishing my work with oils, and I think that's where I'm heading next with my style. I've always loved wildflowers, and recently I've been using more color. Oils are naturally brighter so we'll see how my new work develops. But all in all, I am just getting started.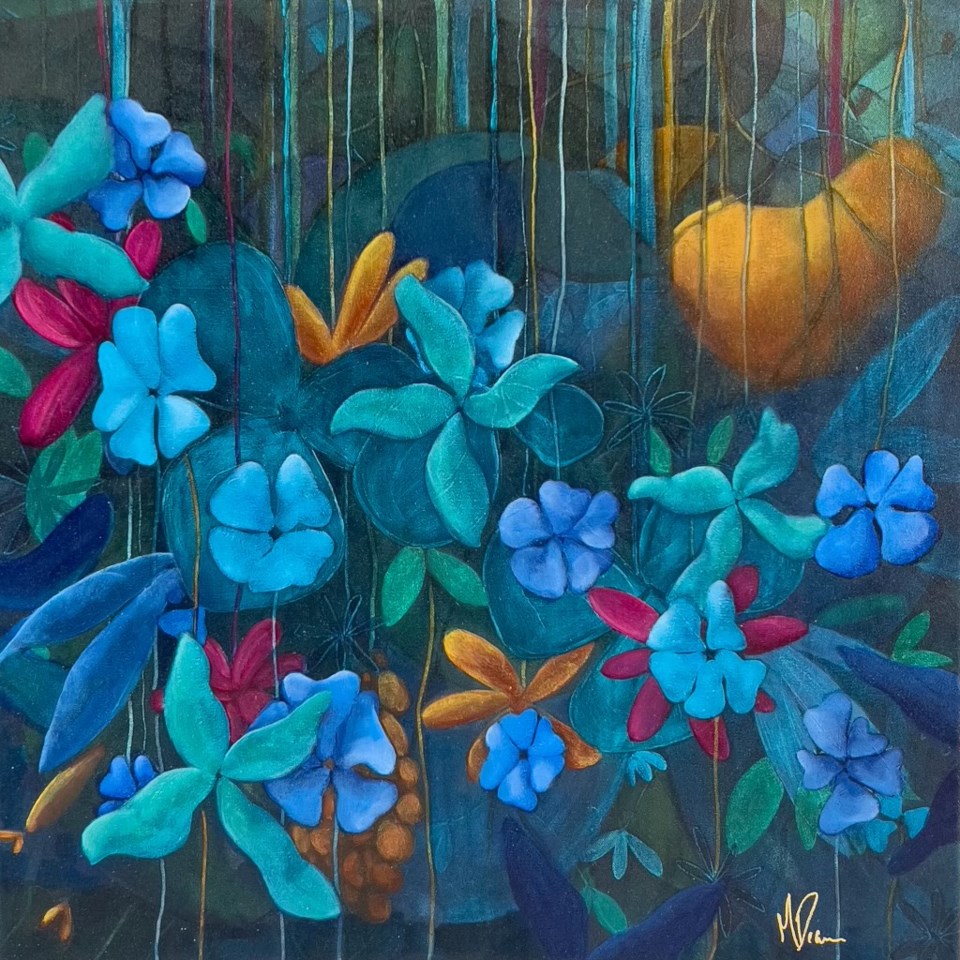 And for last sentiments? Well, I can tell you from personal experience that love is all that lasts. We all run out of time here, but the love I still have in my heart for my son, that's not going anywhere. Love, it's infinite, and that's all that matters.
I think it's important for us to lift others up, and to be a voice for those experiencing similar pain. I'm just on a journey through life, and I want to be the best human I can be along the way. All I want is to serve others through my creative work and try and bring some joy and light to the people around me.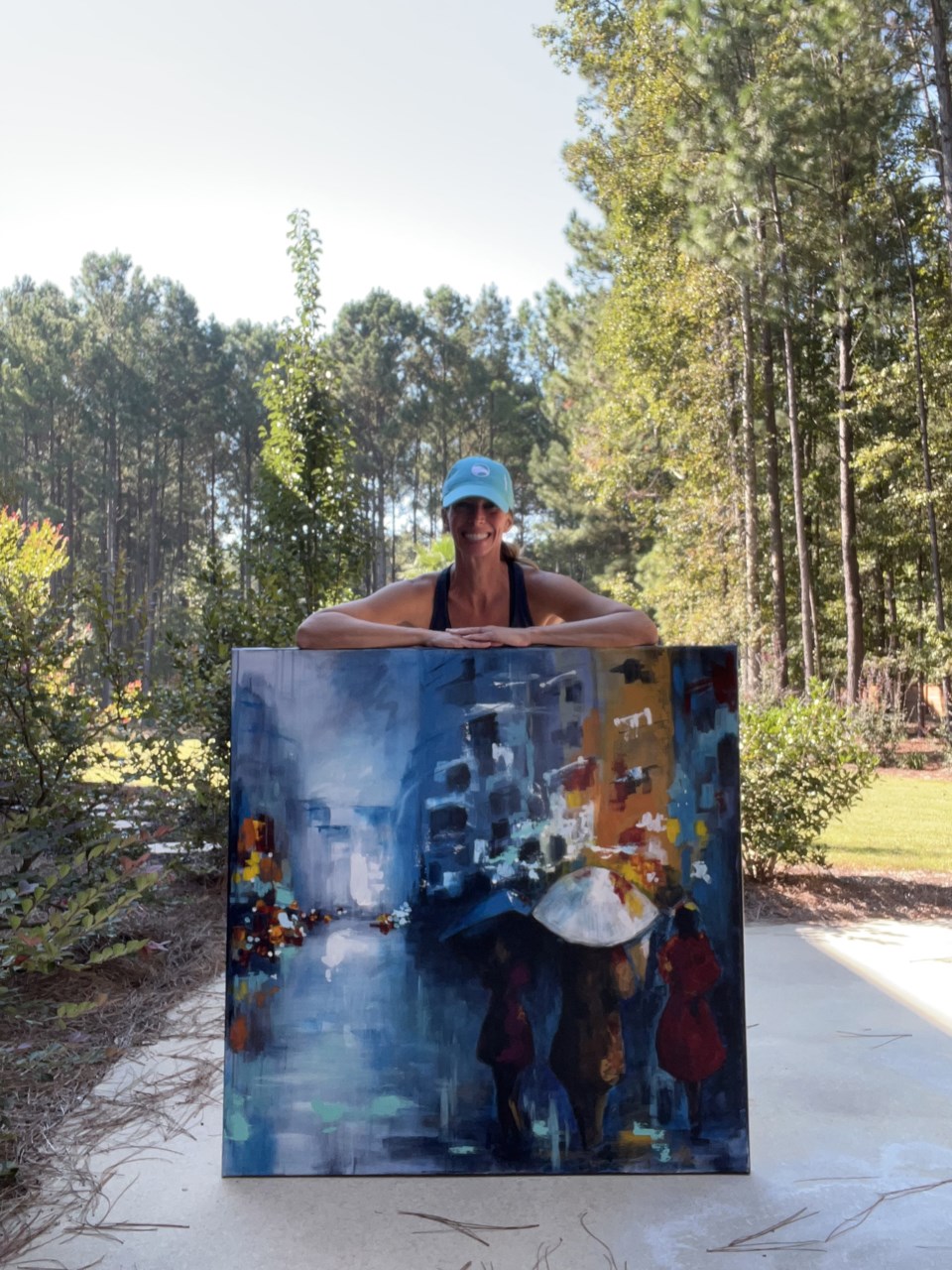 Find Marcy and her artwork on Facebook at https://www.facebook.com/MarcyDeanneArt and Instagram at https://www.instagram.com/marcy.deanne.art/.